Thornton Willis
The Courage To Be As Oneself
December 8 – January 14, 2023
If you were to look for a generational painter who made a profound impact on late abstraction, you would need go no further than Thornton Willis. Born in Pensacola Florida, but a longtime resident of New York City, Willis – a third-generation abstractionist – took up the mantle, and the challenge, of pushing abstraction's limitations and extending its boundaries like few of his contemporaries. The result? Acquisitions by more than fifty major collections including MoMA, the Guggenheim, and the Whitney, as well as international collections like the Power Institute – the foundational collection for Sydney, Australia's Museum of Contemporary Art.
Willis stands as one of abstraction's great protagonists, equally as focused on painting's communicative potential as he is with the opportunity, née responsibility, to further the histories and explorations painting demands. Having worked through critics' endless declarations that abstraction, if not painting itself, were dead, Willis's relentless, focused explorations continually proved otherwise – as John Yau notes in his recent essay, "Thornton Willis's Aversion to Perfection." Now, through a careful viewing of the works included here, we see the tireless commitment of an artist who first found a voice in late-60s abstraction and continues to shine as the leading practitioner of abstraction today.
During almost six decades of painting practice – he received his MFA from the University of Alabama in 1966 – Willis has challenged viewers to accompany him on a journey across abstraction's many fields.
For his exhibition at Scott Miller Projects, Willis explores multifaceted conceptions of place and space. From Moundville, a 2017 work referencing a First Nations burial ground outside Tuscaloosa, Alabama, to Quantum Multiverse, painted the same year, Willis challenges viewers to understand abstraction's most nuanced power – its ability to interpret and reimagine personal histories and memories into immersive creations that excite and incite individual connection. If you've ever visited Moundville, few works can capture its intimacy in simplicity as clearly and evocatively as Willis's. Perhaps this is, in part, due to his training in architecture. He sublimates abstraction's demands for the creation of pictorial space into his remarkable understandings of conceptual and historical space.
Black Bottom, equally as evocative, may just as well share this same specificity. One of only three such named towns in the U.S., including one an hour or so north of Birmingham, here we see Willis's approach becoming looser, more gestural. Whereas Moundville is a map, Black Bottom is a feeling, its yellows, oranges, and pinks pushing forward into space simultaneously as its black spaces recede.
Of course, the heart of this conversation is far less about allegory and far more about perception and understanding. Sure, Black Bottom lends itself to multiple associations and references far more easily than Grey Floating Lattice #1 might – but this has as much to do with our willingness to synthesize and interpret information as it does with our predilection for the straightforward. Willis's works demand patience, persistence, and commitment in preference to an immediate pivot toward the familiar.
Perhaps the simplest way to negotiate these works is to explore their similarities. Grey Floating Lattice #1 and Pink Floating Lattice, painted the same year, each become immersed in abstraction's spatial problems. Simulated Multiverse and Quantum Multiverse almost illustrate the pursuits of improvement and perfection – the earlier flatter, more dense, almost duochrome, the latter more defined, more open, even more suggestive of this parallel place. While Willis's works may be grounded in reinterpretations of space and spirituality, they're equally as indicative of our shared inability to fully locate ourselves in the present. Because, just as clearly as Moundville has an allegorical anchor, Willis's lattices represent our understandings of the very shape of space. While Willis studied physics, he became familiar with the theory that objects in space bend the areas around them. That's what brings things into their orbits. Here, Willis takes the seemingly simple – the idea of abstraction as a reinterpretation – and uses it, subtly and beautifully, to bend and shape the space around him – and, in these moments, draws us into his orbit.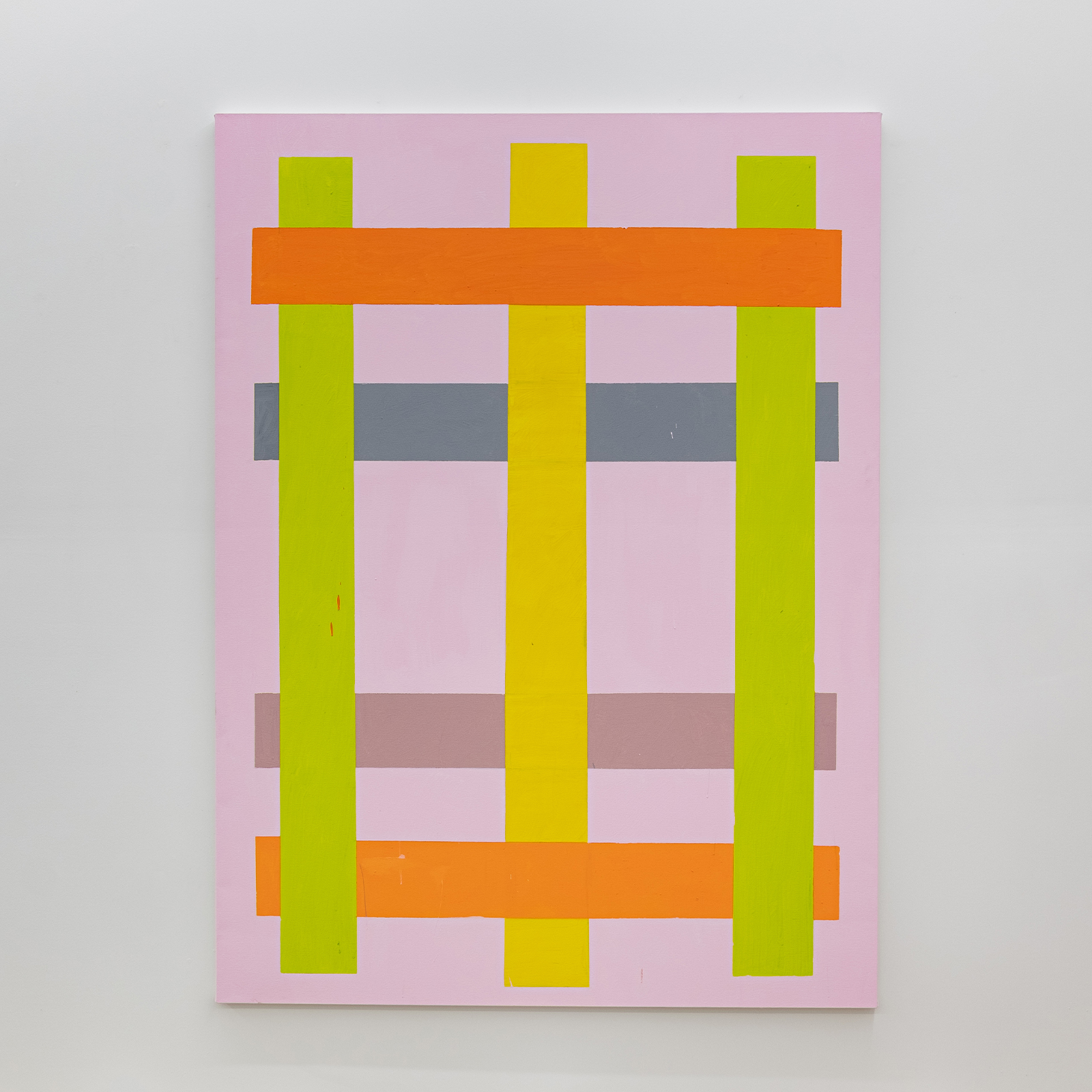 Thornton Willis
Pink Floating Lattice
70 x 52 inches
Acrylic on canvas
2022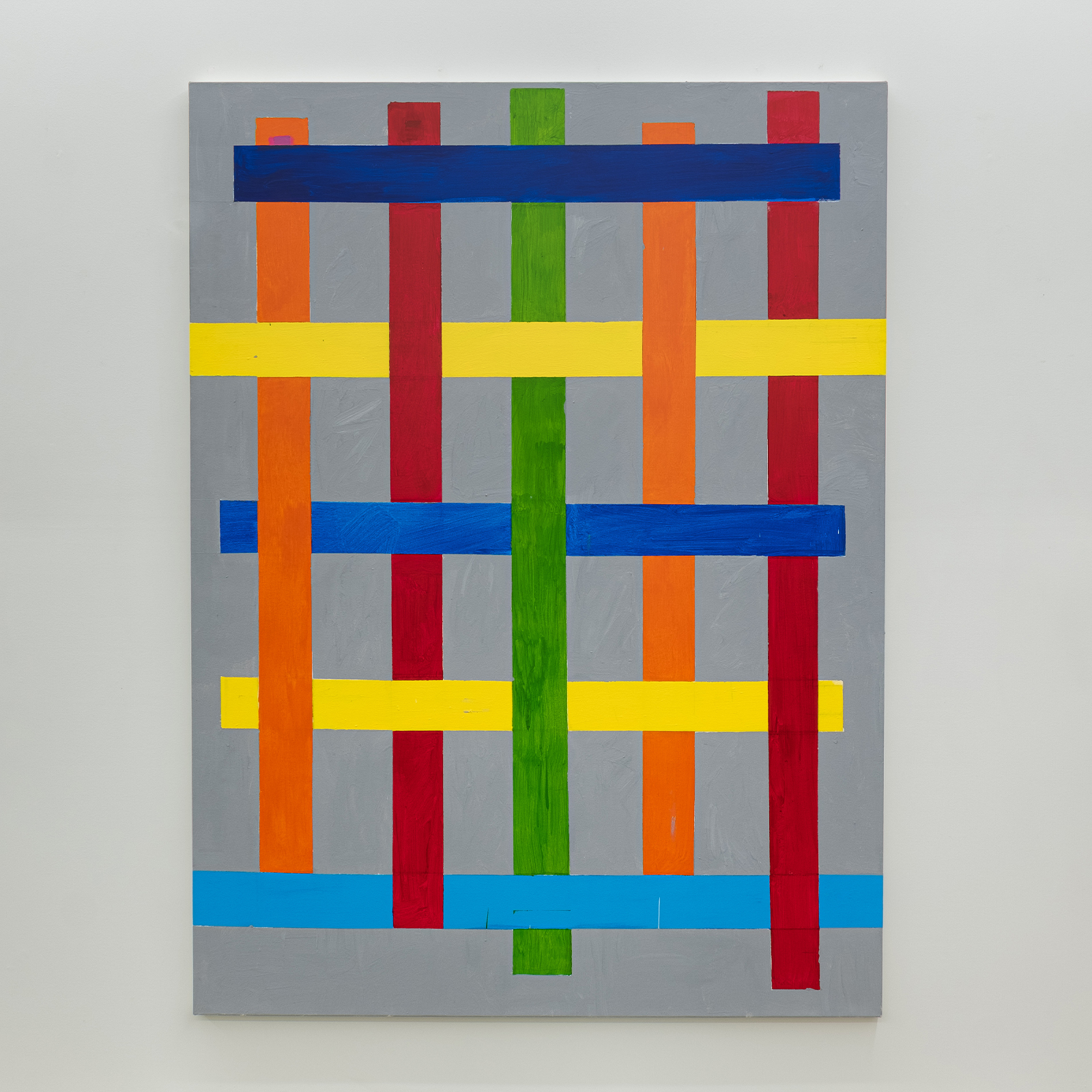 Thornton Willis
Grey Floating Lattice #1
70 x 52 inches
Acrylic on canvas
2022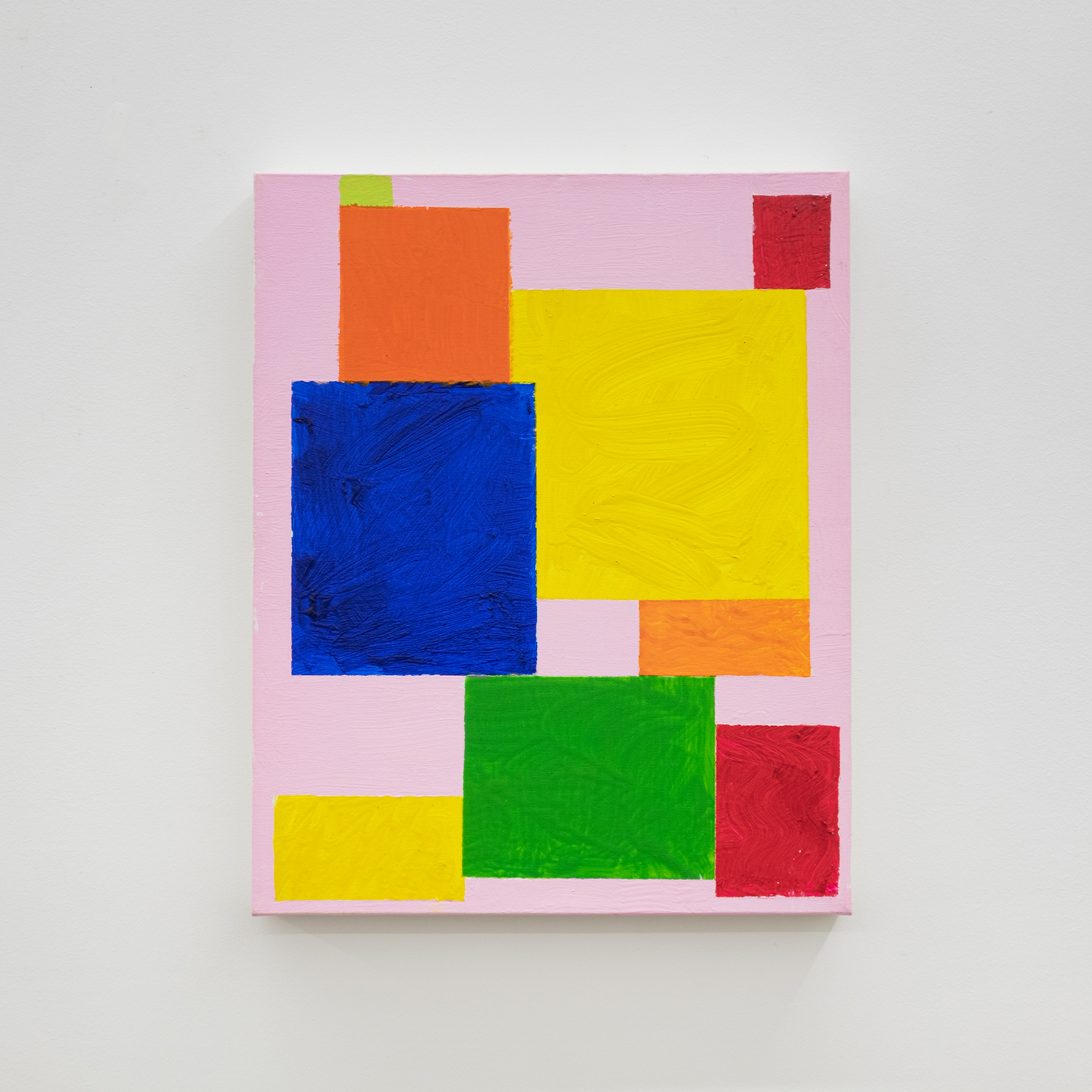 Thornton Willis
Quantum Multiverse
20 x 16 inches
Acrylic on canvas
2017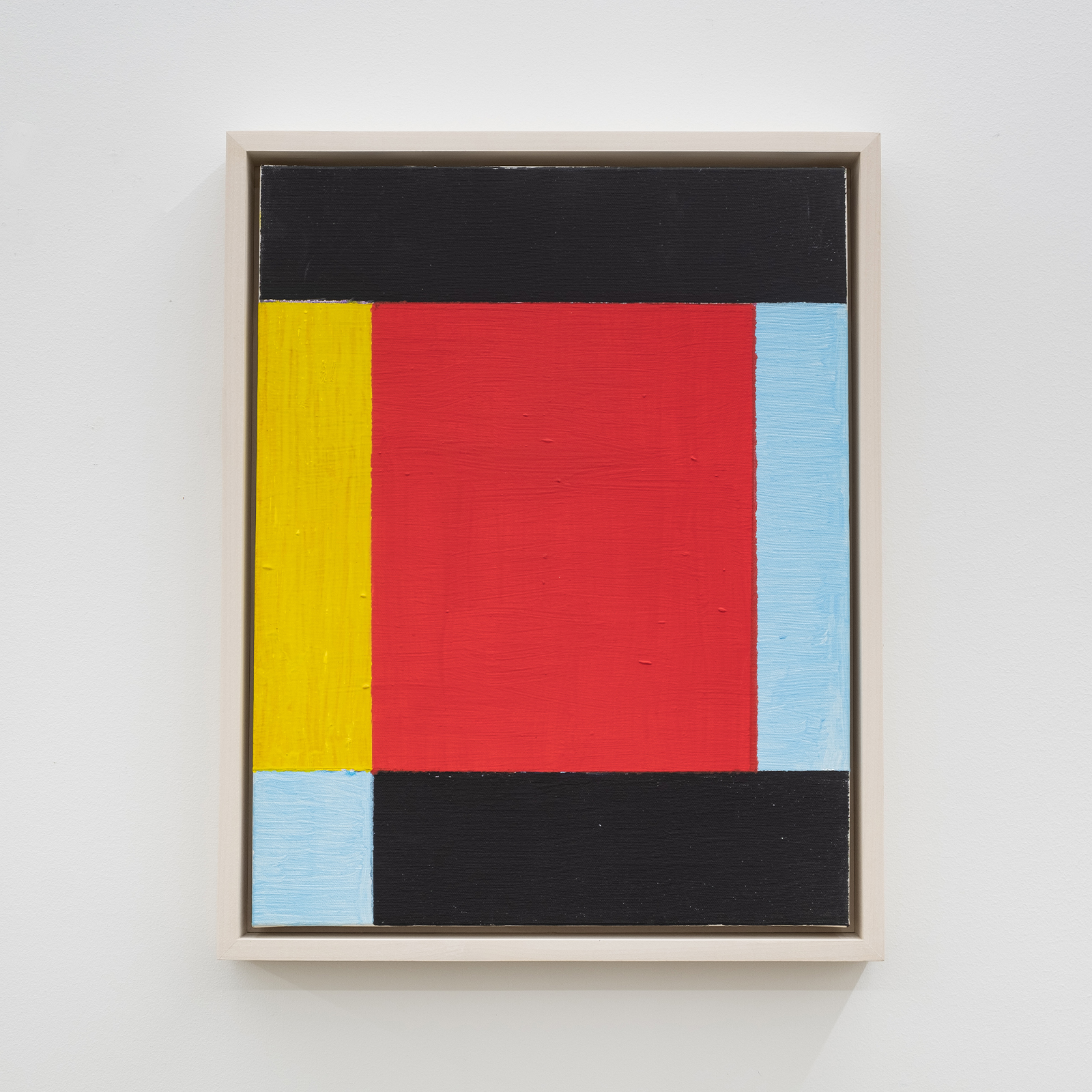 Thornton Willis
The Courage to Be As Oneself
18 x 14 inches
Acrylic on canvas
2017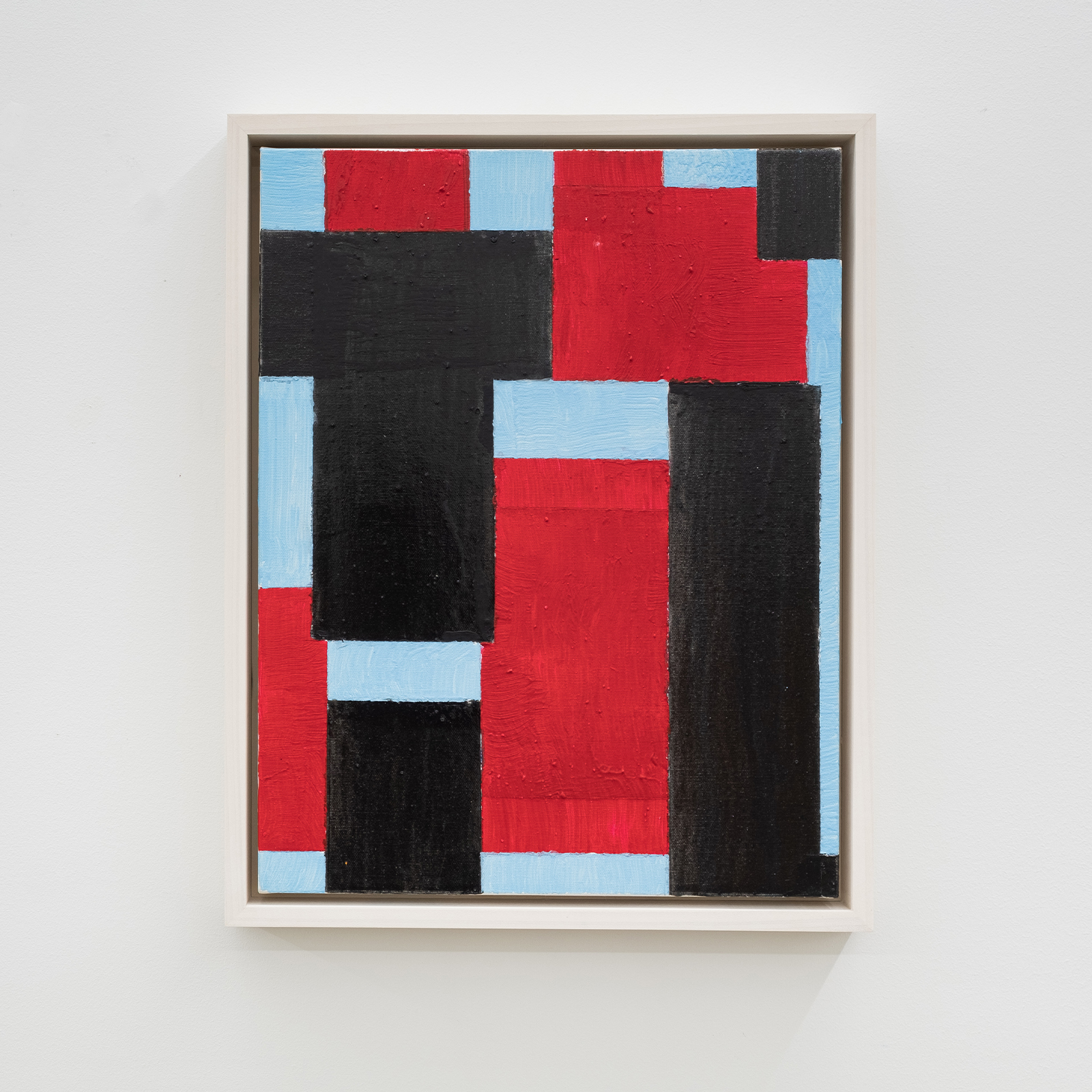 Thornton Willis
Simulated Multiverse
18 x 14 inches
Acrylic on canvas
2017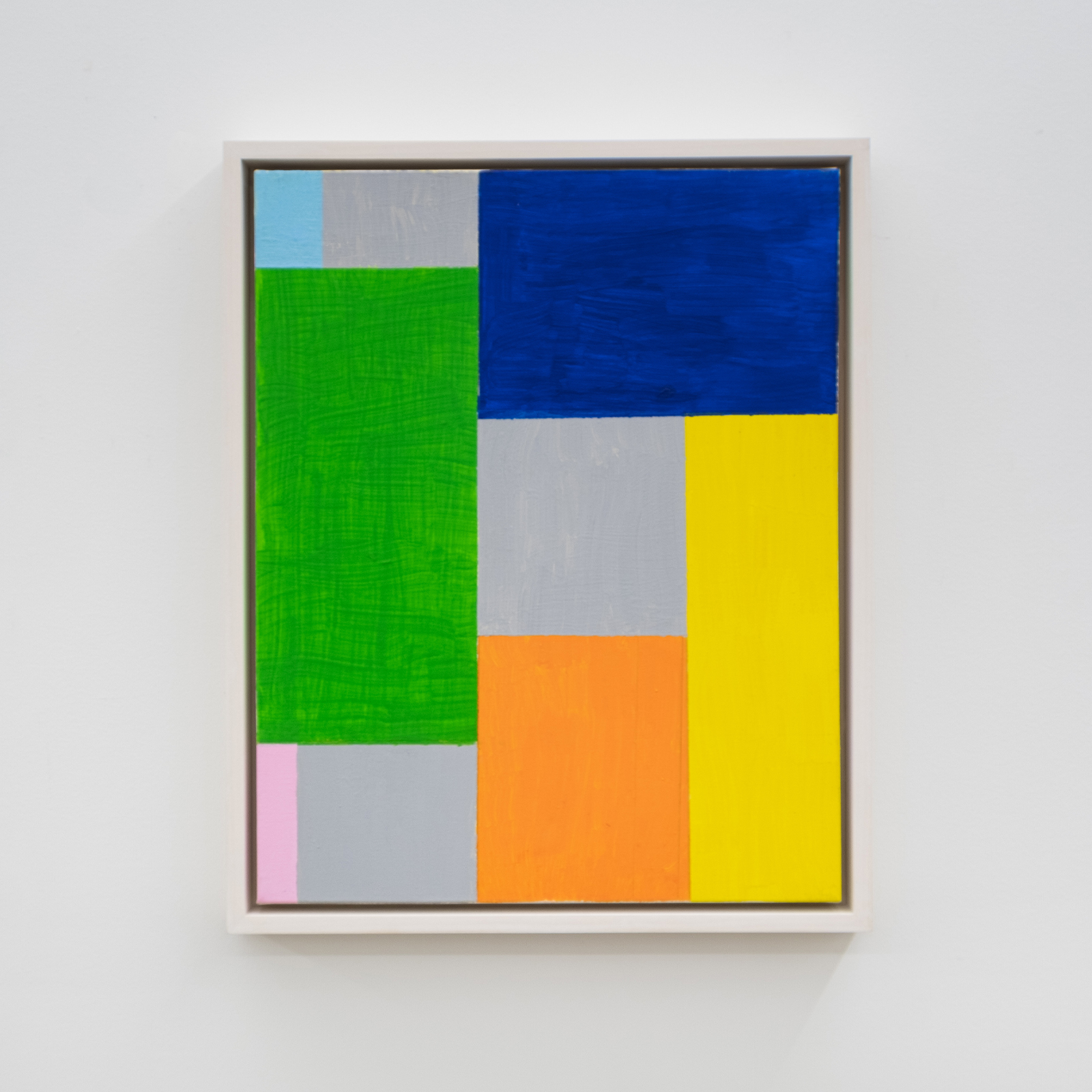 Thornton Willis
Moundville
20 x 16 inches
Acrylic on canvas
2017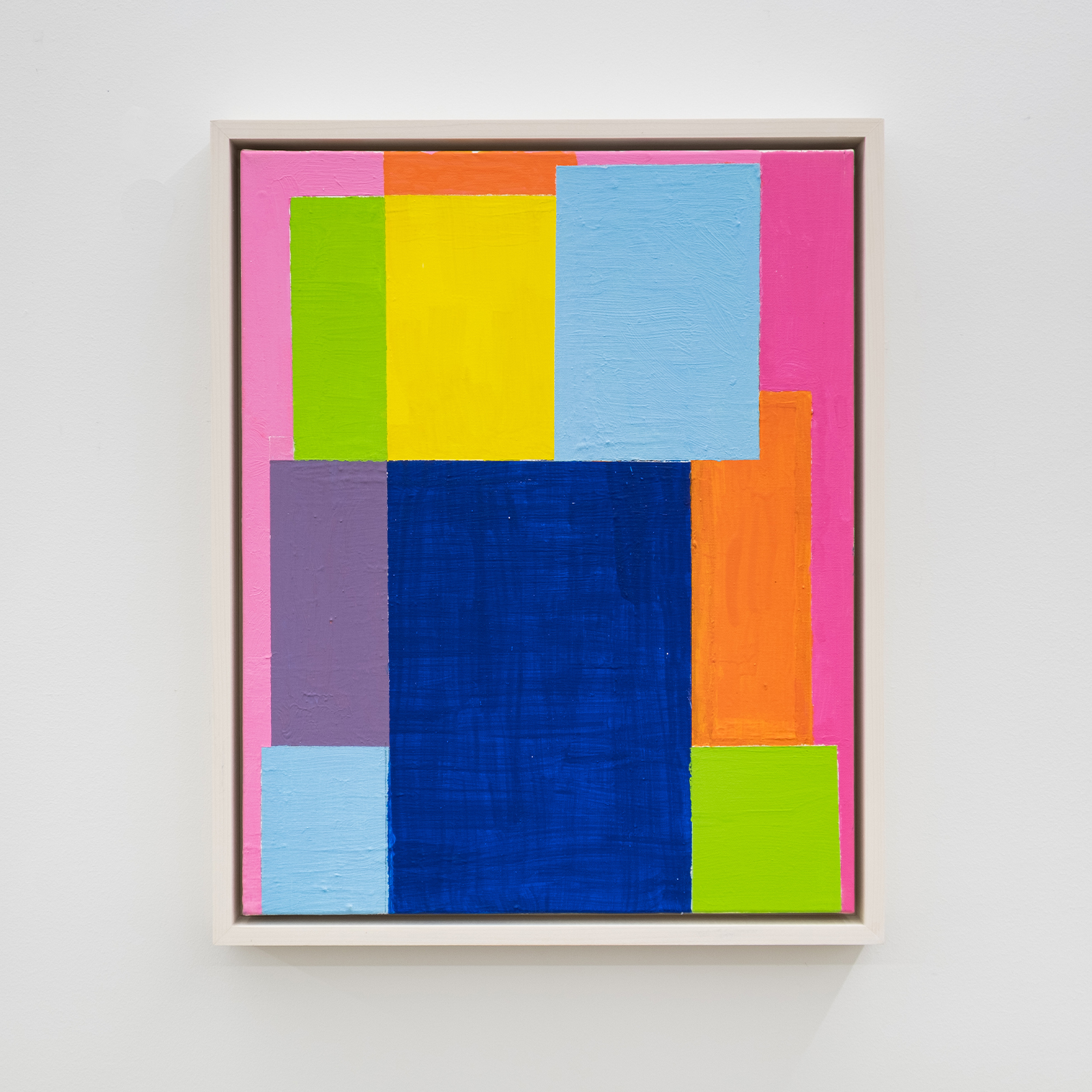 Thornton Willis
Texture, Value and Spacetime
20 x 16 inches
Acrylic on canvas
2018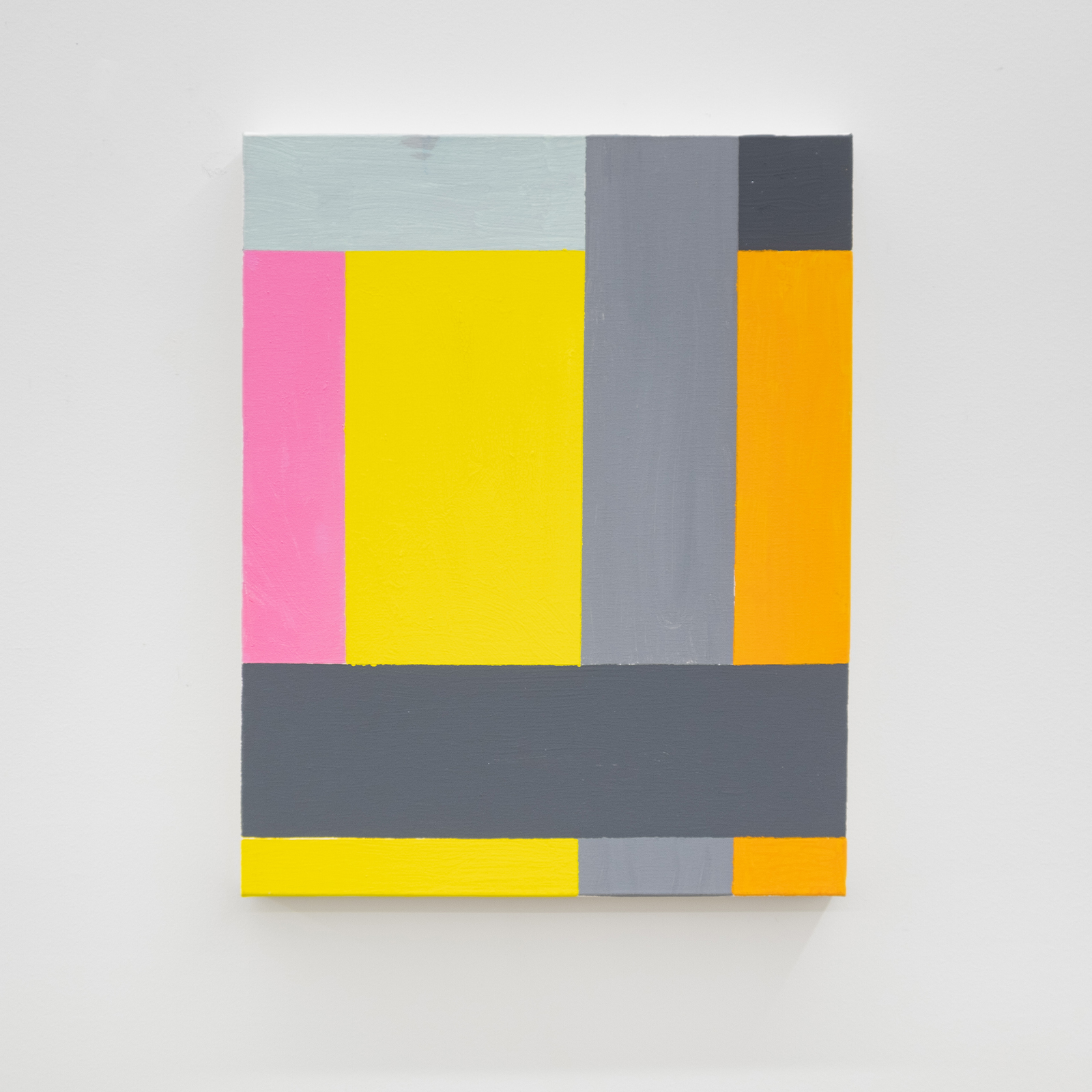 Thornton Willis
Let's Tee It Up
20 x 16 inches
Acrylic on canvas
2018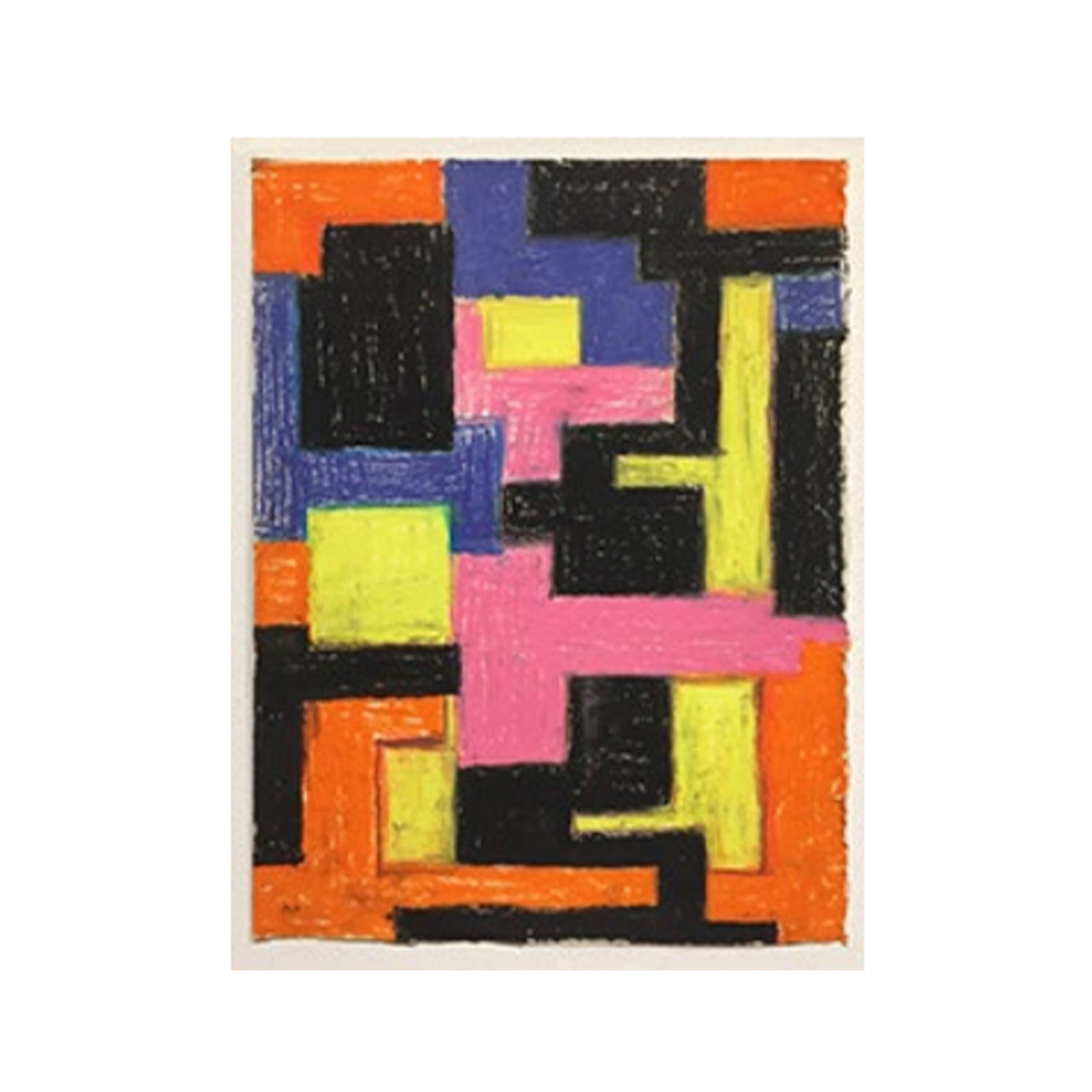 Thornton Willis
Black Bottom
15 x 11 inches
Oil pastel on paper
1988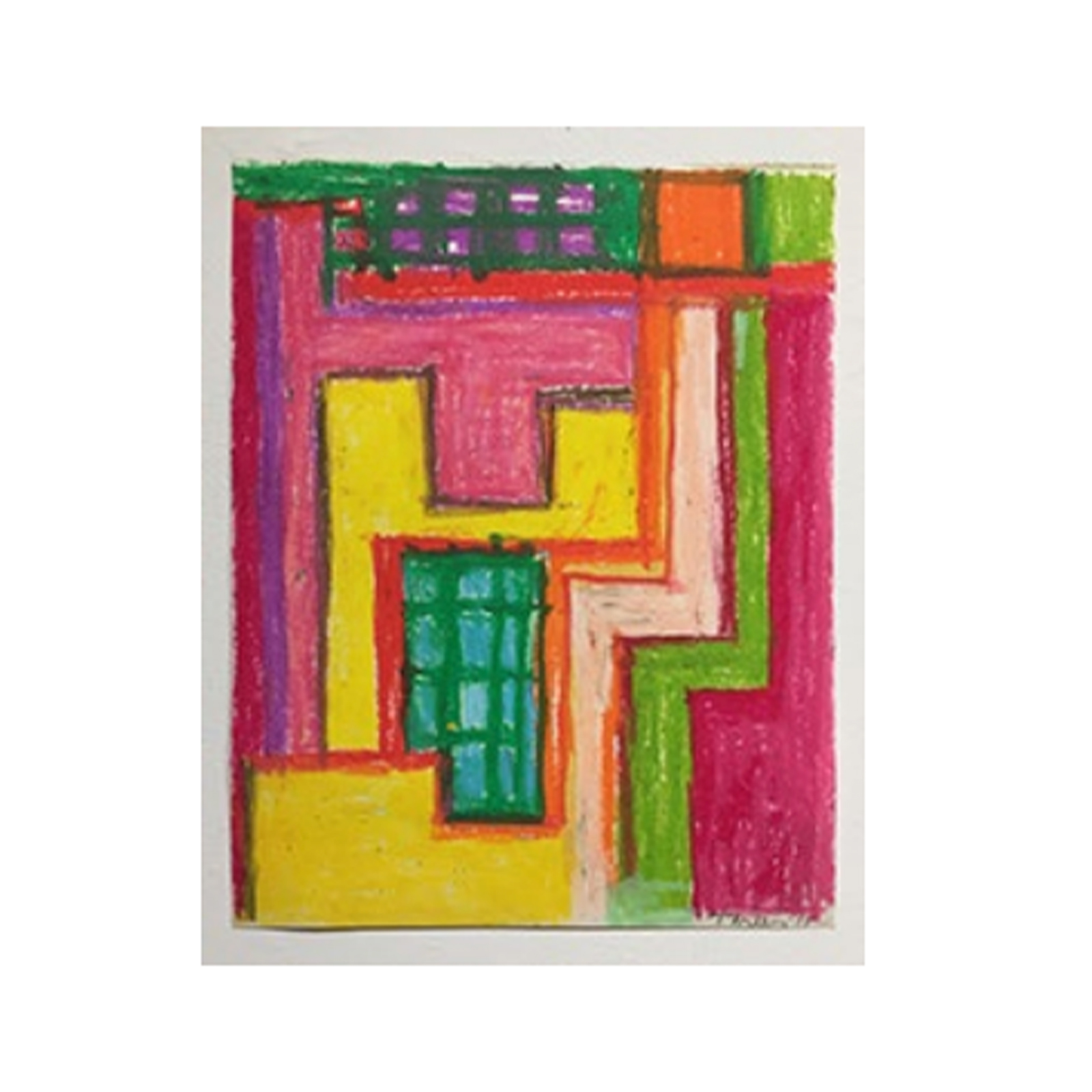 Thornton Willis
Untitled
14 x 11 inches
Oil pastel on paper
2011