Ask Soojin Choi if gray is the unity of two opposites or their halfway point, and she'll likely reply, "Both." Then, she may well add in that there's also the idea of a "gray area," a space between choices we're sometimes compelled to make. The intersection of opposites, gray is the ideal metaphor for Choi's self-perception as well as the perfect palette for her most recent works. Informed as much by Korea as by the United States — "I feel as if I am a foreigner in both countries" — her solo exhibition with Scott Miller Projects brings the beauty and complexity of dualities clearly into view.
At its heart, Choi's exhibition Whisper in the Fog emphasizes emotions. Connection. Separation. Optimism. Resignation. Across a series of delicate ceramic works, Choi harnesses the power of expression to connect, intimately and empathetically, with every viewer. Part of the power of her pieces stems from their universality. Each feels familiar in its ability to capture the ambiguous, the fleeting, the in-between, and to make it concrete. Rather, ceramic.
Through sculpture, Choi captures fleeting moments, instances of intimacy that can be too personal to share – Everlasting. Over and done. Neverending. Rekindling. – each is as much a one-word story as it is a universal experience. She combines cinematic perspective with narratives of self and other so each of us can tap into shared feelings. "I got interested in depicting human emotions because my language is not perfect." This may be how she perceives herself, but her visual language is flawless. Across every surface, Choi invites us to recognize and reflect upon intimate moments and experiences, pauses, those ambiguous moments that allow us to connect.
Even more exquisitely, Choi frames her ceramics through cinematic perspective. Each becomes a still, a zoom, a pan, or an iris out into a familiar story. Couple her visual approach with a preference for viewers to create self-directed narratives – "I love open endings, so I want to leave something for viewers to put themselves into" – and every sphere becomes more than a scene, every piece more than a frame.
Then, Choi's subjects are always already one and its other. "I don't do sketches when I make sculpture, so my figures can be both two people reacting and one person in two minds." This duality, this duplicity, done through just a gesture and a title, invites viewers to enter, to place themselves as one, other, or both figures. Choi uses two-dimensional perspective to capture the moments she wants to depict, but her goal isn't to be sure that someone gets it. Instead, her works invite us to explore the experience of interaction.
Then, Choi invites us to make the painterly real. Her paintings can fracture and fragment perspective, to create three dimensions from two on one surface, so in her sculptures she works to achieve the opposite. Deeper propels its subjects forward, while One More anchors its couple through a green foreground. Each wants to move beyond but is caught in the action of doing so.
Whispers in the Fog is an invitation into the indeterminate, into a space where we must acknowledge dualities, opposites, togetherness, and separation. Soojin Choi invites us to acknowledge these variations of our selves, and to rest comfortably and easily within the variations of who we might perceive ourselves to be. Yes, she may invite us into an Empty Room, but it is our need to know which will have us looking Deeper.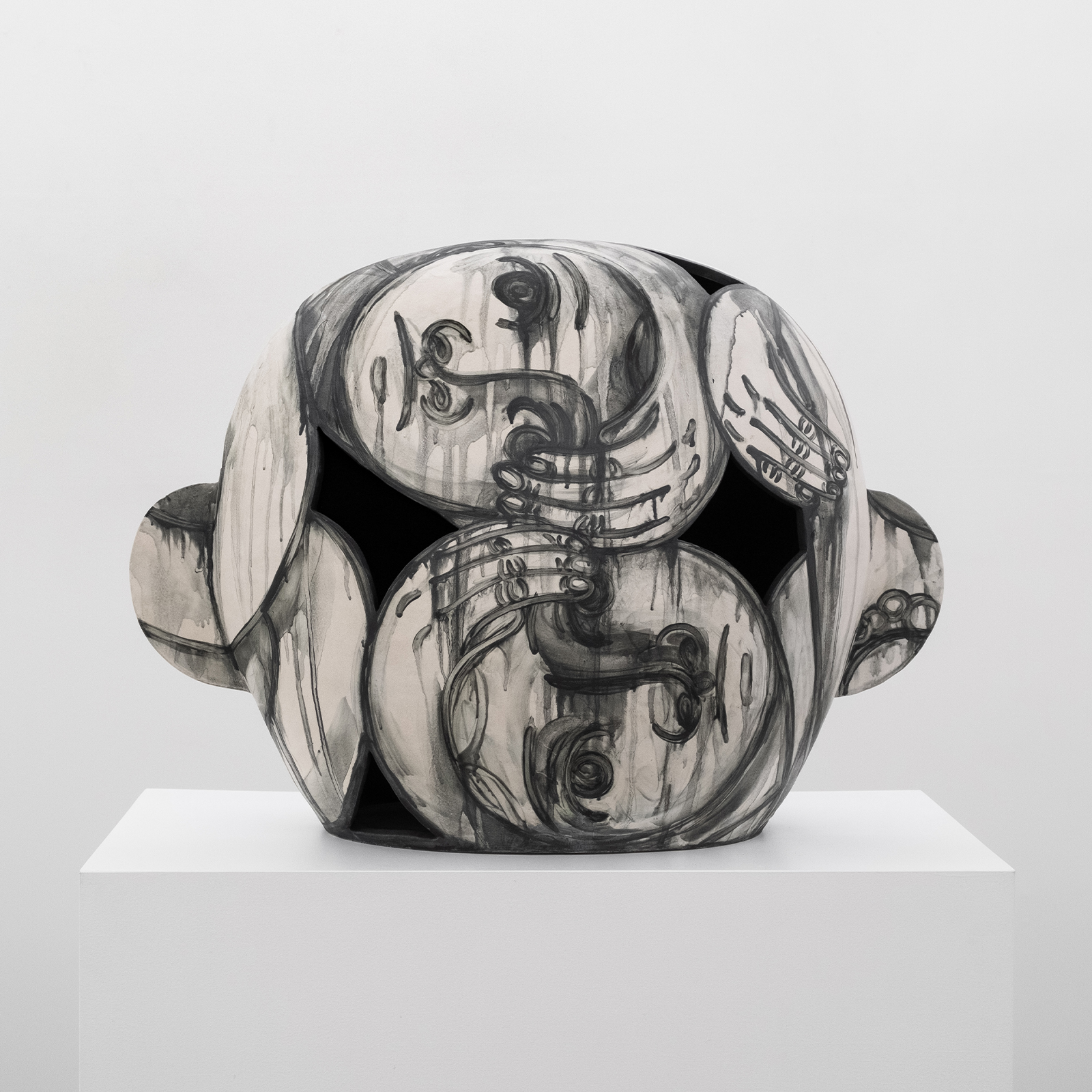 Soojin Choi
Everlasting
22 x 30 x 15 in.
Ceramics
2023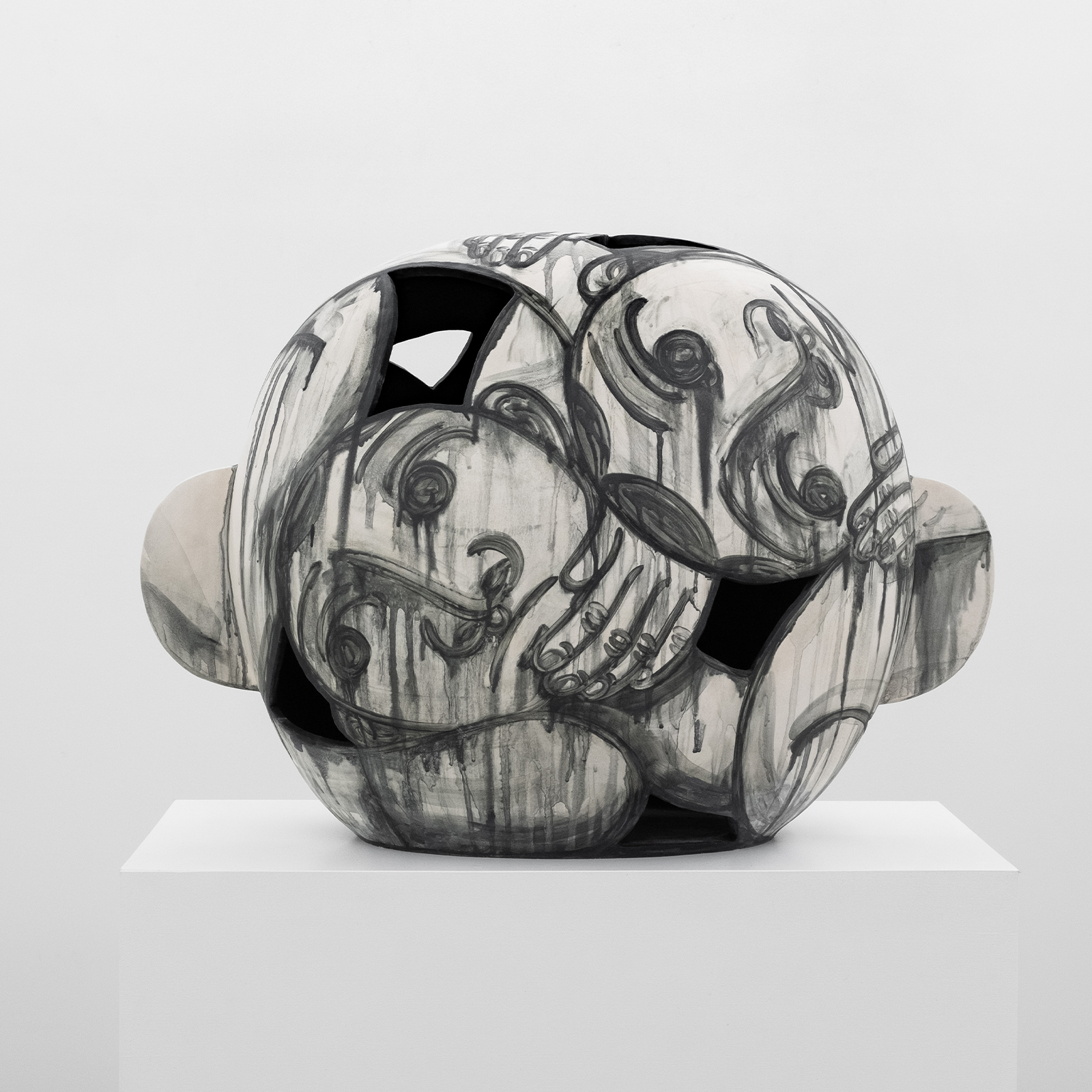 Soojin Choi
Over and Done
22 x 32 x 15 in.
Ceramics
2023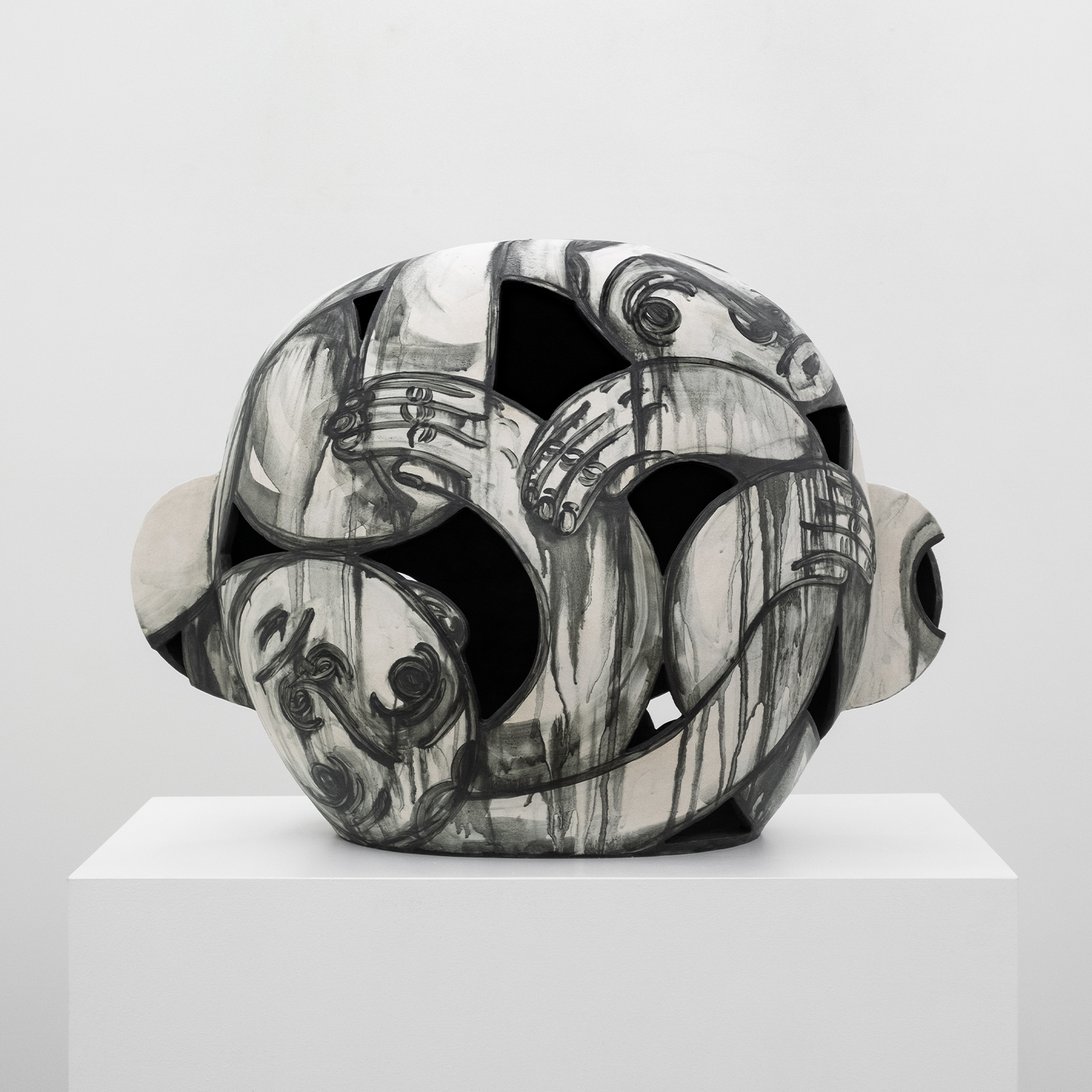 Soojin Choi
Rekindling
22 x 30 x 15 in.
Ceramics
2023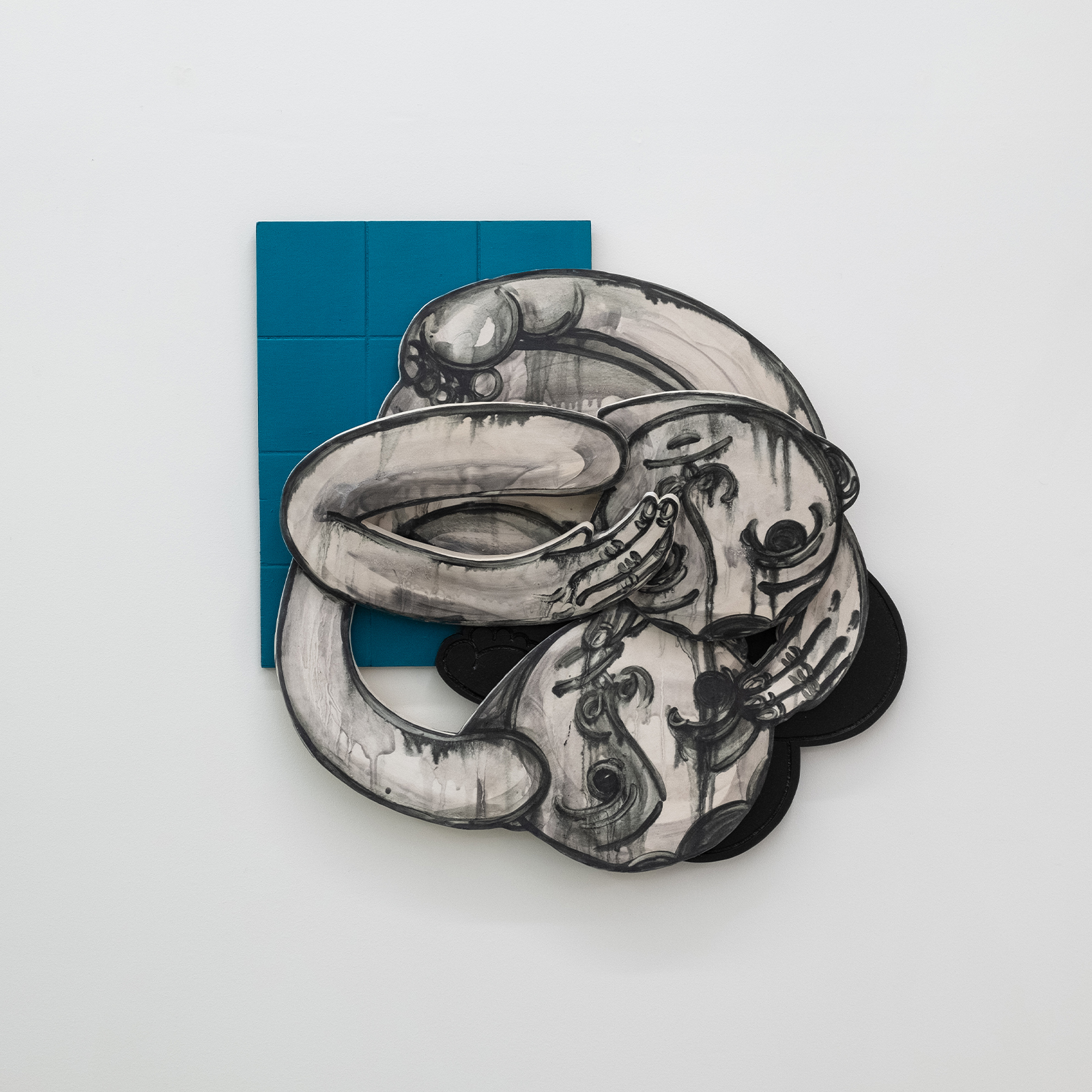 Soojin Choi
Deeper
23 x 22.50 x 3.50 in.
Ceramics, wood, acrylic paint
2023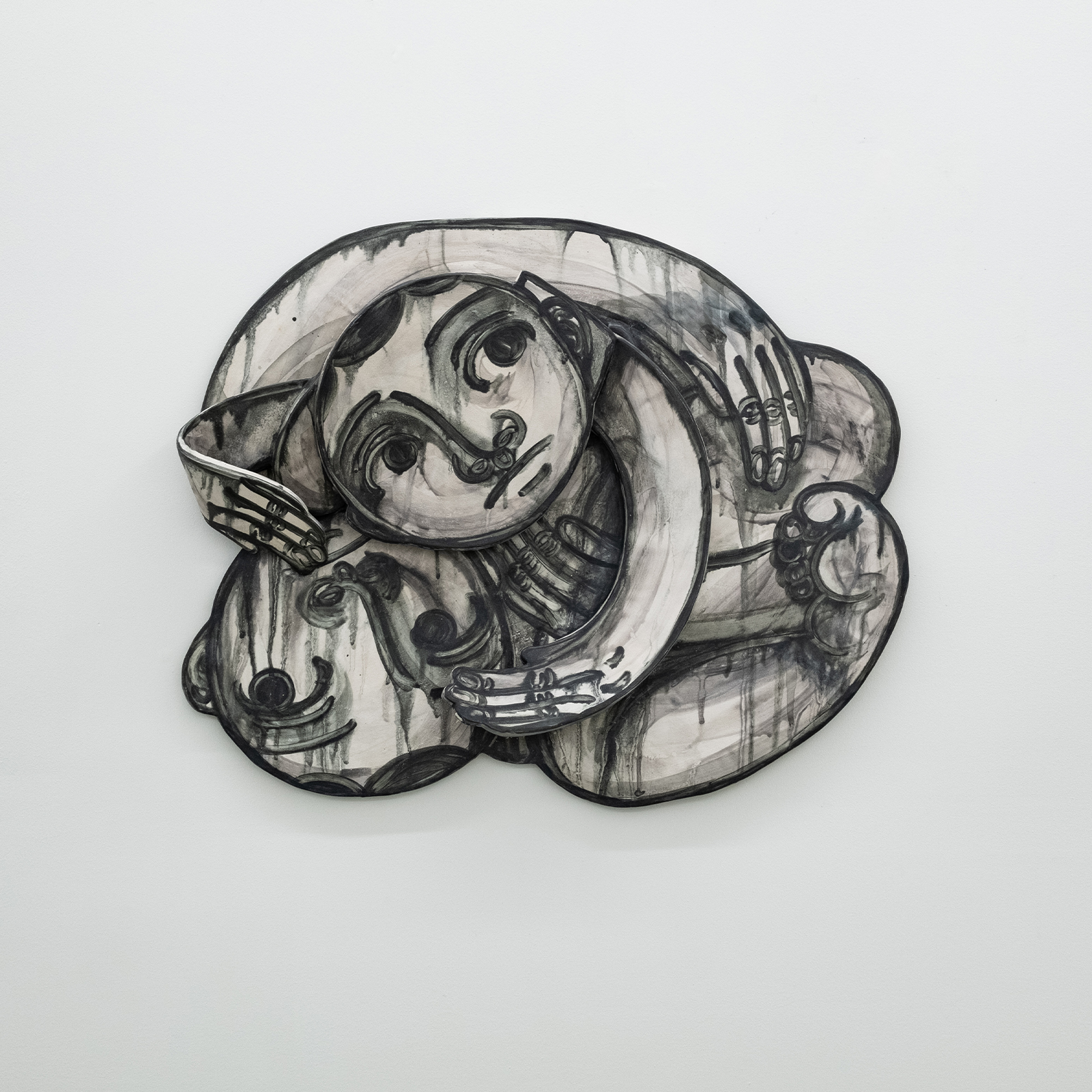 Soojin Choi
Wishlist
21 x 26 x 3.50 in.
Ceramics
2023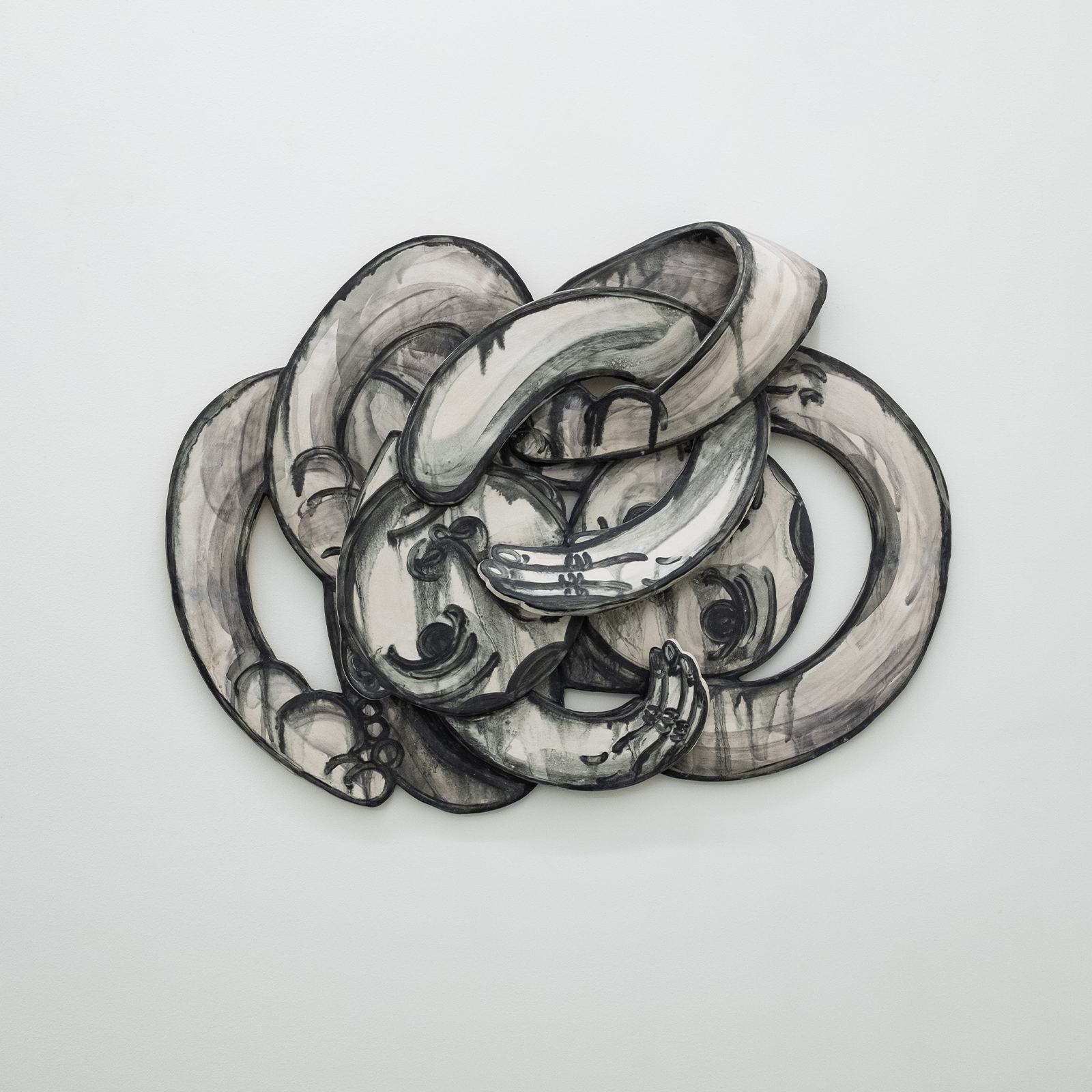 Soojin Choi
Never Ending
23 x 29 x 4.50 in.
Ceramics
2023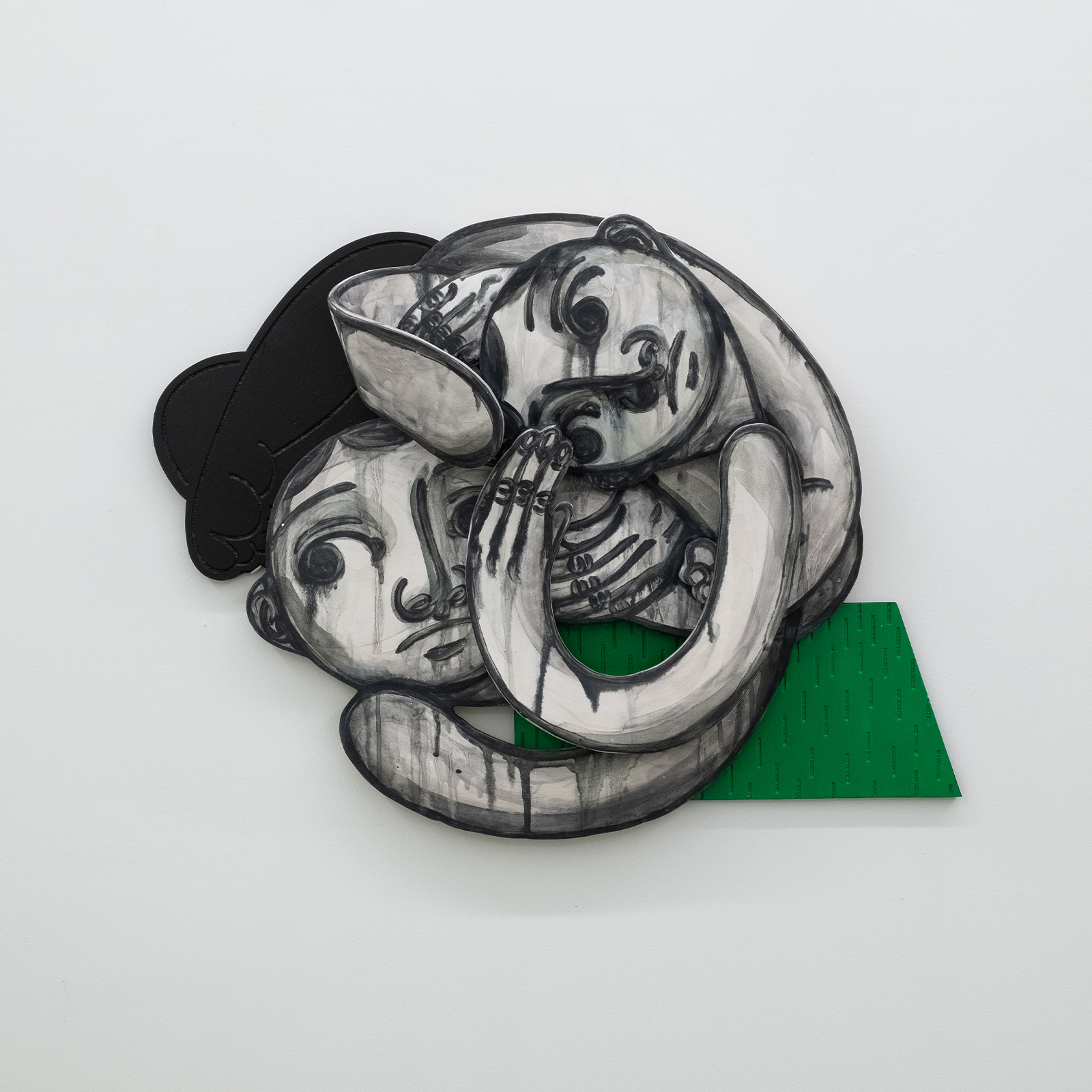 Soojin Choi
One More
22 x 28.50 x 4 in.
Ceramics, wood, acrylic paint
2023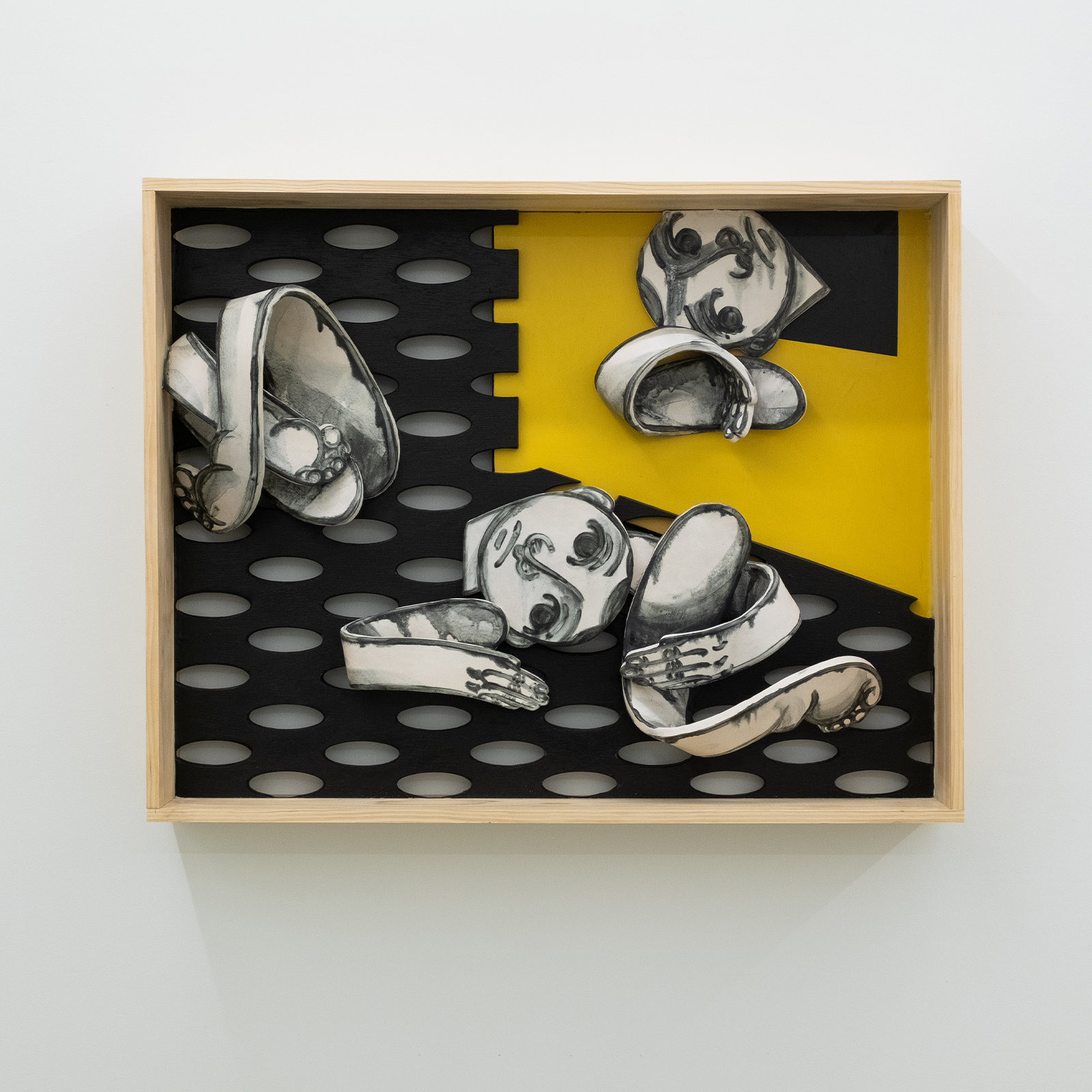 Soojin Choi
Empty Room
25 x 32 x 6 in.
Ceramics, wood, acrylic paint
2023