While there may be some lingering doubt about whether or not it occurred, the jazz great Miles Davis is reported to have said, "It's not the notes you play, it's the notes you don't play." This approach, which we could term "conscious omission," is a perfect entrée into Renee Hanan Plata's works. Much like a jazz musician, Plata has an incomprehensible focus on the simple things – on the ways shapes repeat, and on decisions she makes to separate one thing from another. Or, in her words, "In each of these, I concentrated on painting a single square, one at a time." If we were to flip Miwon Kwon's construct of site specificity on its head, we could call Plata's works her "one space after another."
Such a persistent exploration of a singular idea is made manifest at the intersection of Plata's creative and personal histories. Her paintings and works on paper are as much the search for perfection as they are a repetitive acknowledgment of sameness, while her sculptures diverge, move, stray. For while many abstractionists cherish the absolute severity of a hard edge, Plata, through works on paper and sculptures, is gentler, more fluid, more imbued within the works she makes. Each is not so much a rejection of abstraction's history as it is the recognition that — while balance may equal perfection — its alternative is just as seductive. Only the language is the same. Through the grid, Plata explains, we find "the perfect framework for this search."
So, her paintings immerse viewers in a vast, repetitive field, while her acrylic-and-pencil works on paper draw them in more closely. The former are conversations, their scales like bodies: Thornton; Ed; Scott; William; Michael; Phillip, each a five-by-six-foot, portrait-oriented canvas, anchored to place in more ways than might be immediately familiar, with Plata's recurring narrative. But here the squares are like brief dialogues, moments similar yet different, each familiar yet unique. Oil, the more painterly yet less forgiving medium. Canvas, the ever-present ground.
Those same squares array across smaller grounds: Cobalt; Pink; White; Green; Sky Blue; and Miriam. Of these six, four seem identical. Five-by-seven grids. Yet each is the manifestation of occurrence, of circumstances. On every page, these seemingly systematic grids are ruptured as much by choice asthey are by chance. Sky Blue's turquoise ground fades in and out, anchoring Plata's geometries momentarily before they risk becoming untethered again. This same sense, urgency, presses across and down Pink, with its peach ground. But each surface, every square, also pulses with brushstrokes, assertions of motion that push every individual tile to its own limit.
Whether on canvas or paper, Plata's tendency to explore a single unit so rhythmically, and so persistently, stems from her work in special education, and her capacity to reimagine her experiences working with children with autism. Each work is, as she describes it, "the beauty of imperfection." Of course, this ability humanizes Plata's works even further. They're not an examination, specifically, of process, or an encyclopedia of how a tool impresses itself on a surface. It is as if through the idea of the defined – a square – she can let this indeterminacy, this potentiality, shine through.
And she does, through one sculpture that appropriates the square for more uncertain purposes, forcing its rigid geometries into meandering lines, like fits and starts, or, more accurately, like explorations. This is the thread that ties Long Story short together — the continuous reinvention of sameness, the attachment of the singular to the many. I'd like to think that what Plata is really exploring is permutations — how many ways are there to express a singular idea from a defined number of elements? Fortunately, this is art, not science, so we're not interested in the formula, we're just interested in the result. Plata's results, whether two-or-three dimensional, derive from a willingness to differ. Unfold a square three times and you have a line; freehand it, and you'll see Plata defining our shortest creative distance from shape to form to feeling. Long story short, indeed.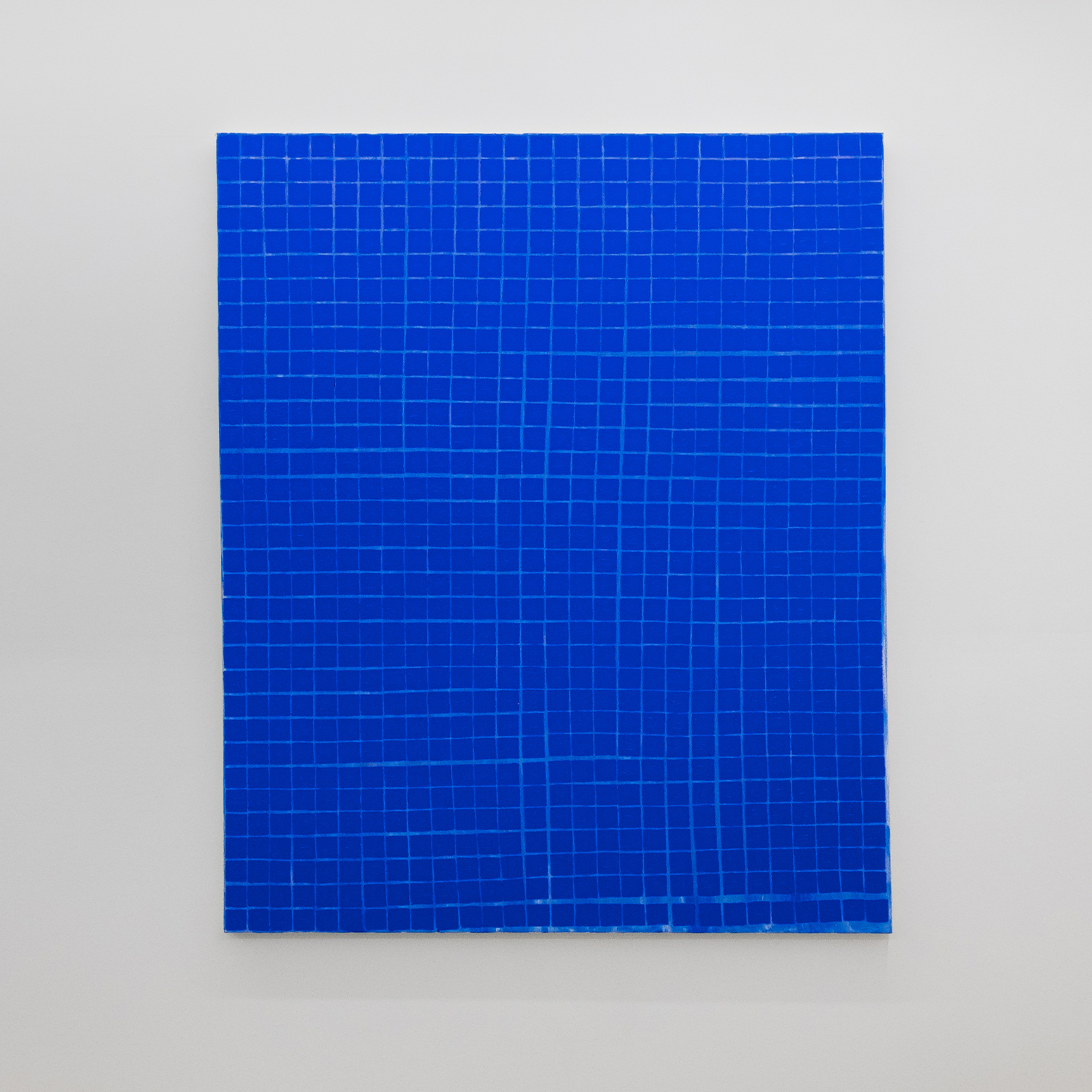 Renee Hanan Plata
Thornton
72 x 60 inches
Oil and pencil on canvas
2023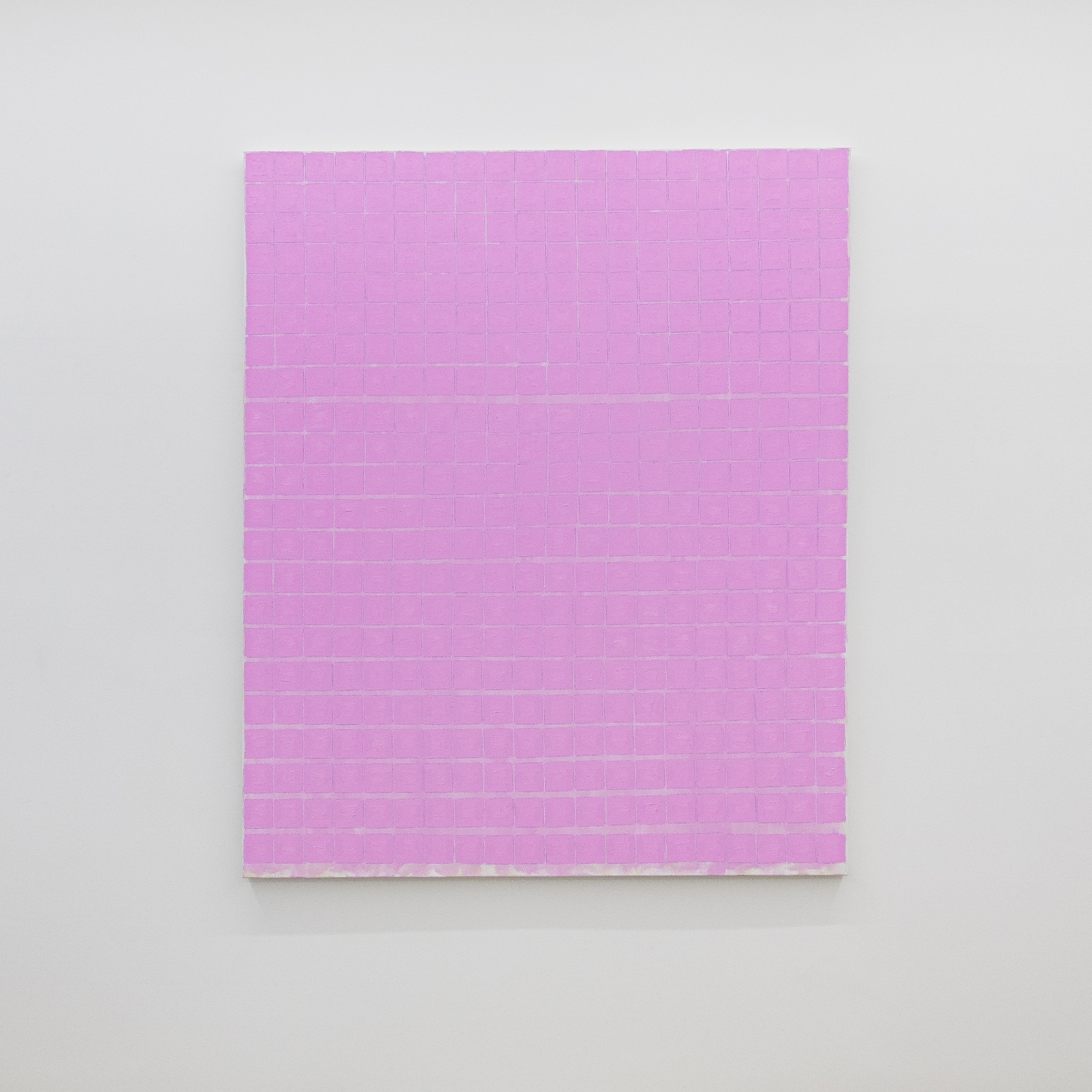 Renee Hanan Plata
Phillip
72 x 60 inches
Oil and pencil on canvas
2023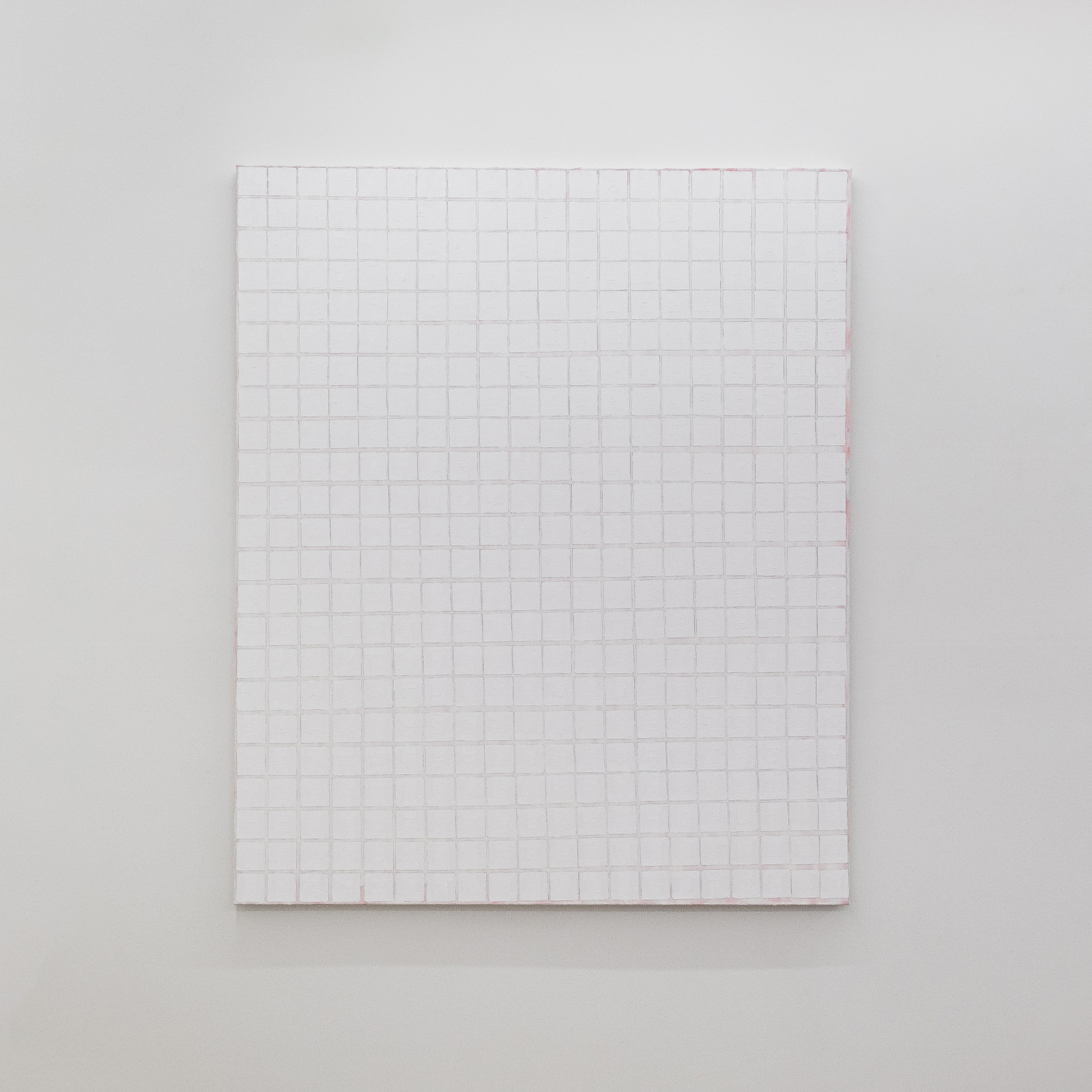 Renee Hanan Plata
Ed
72 x 60 inches
Oil and pencil on canvas
2023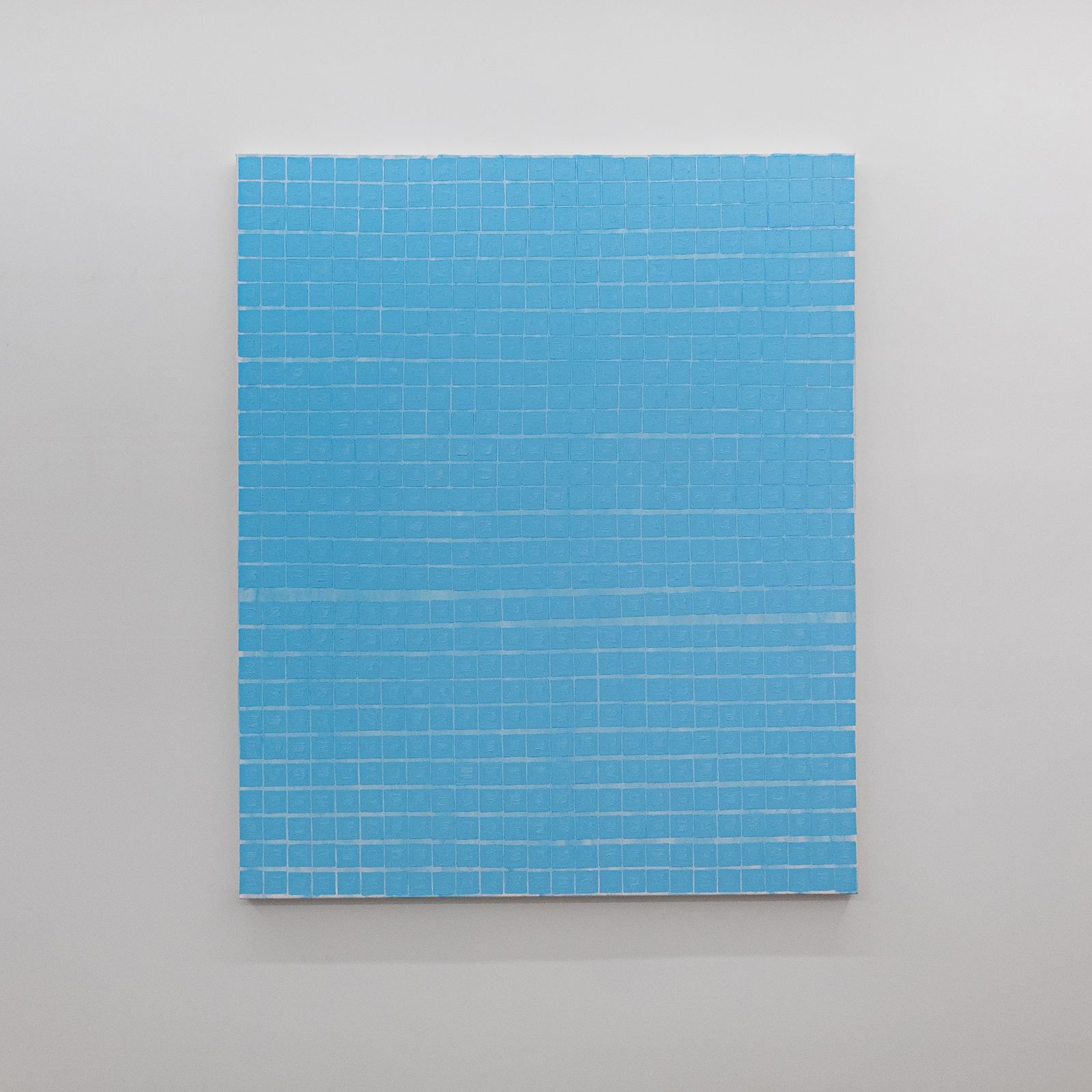 Renee Hanan Plata
William
72 x 60 inches
Oil and pencil on canvas
2023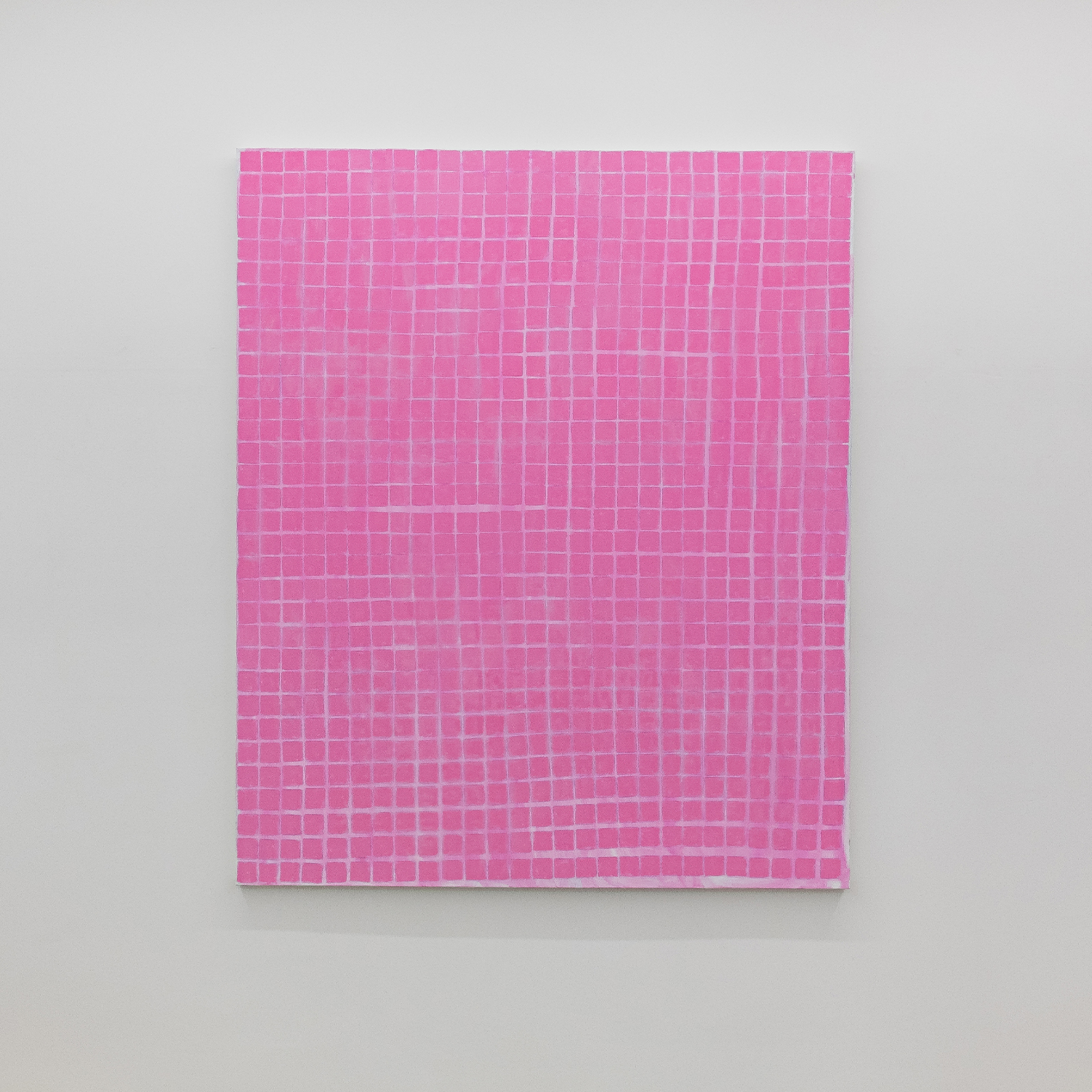 Renee Hanan Plata
Scott
72 x 60 inches
Oil and pencil on canvas
2023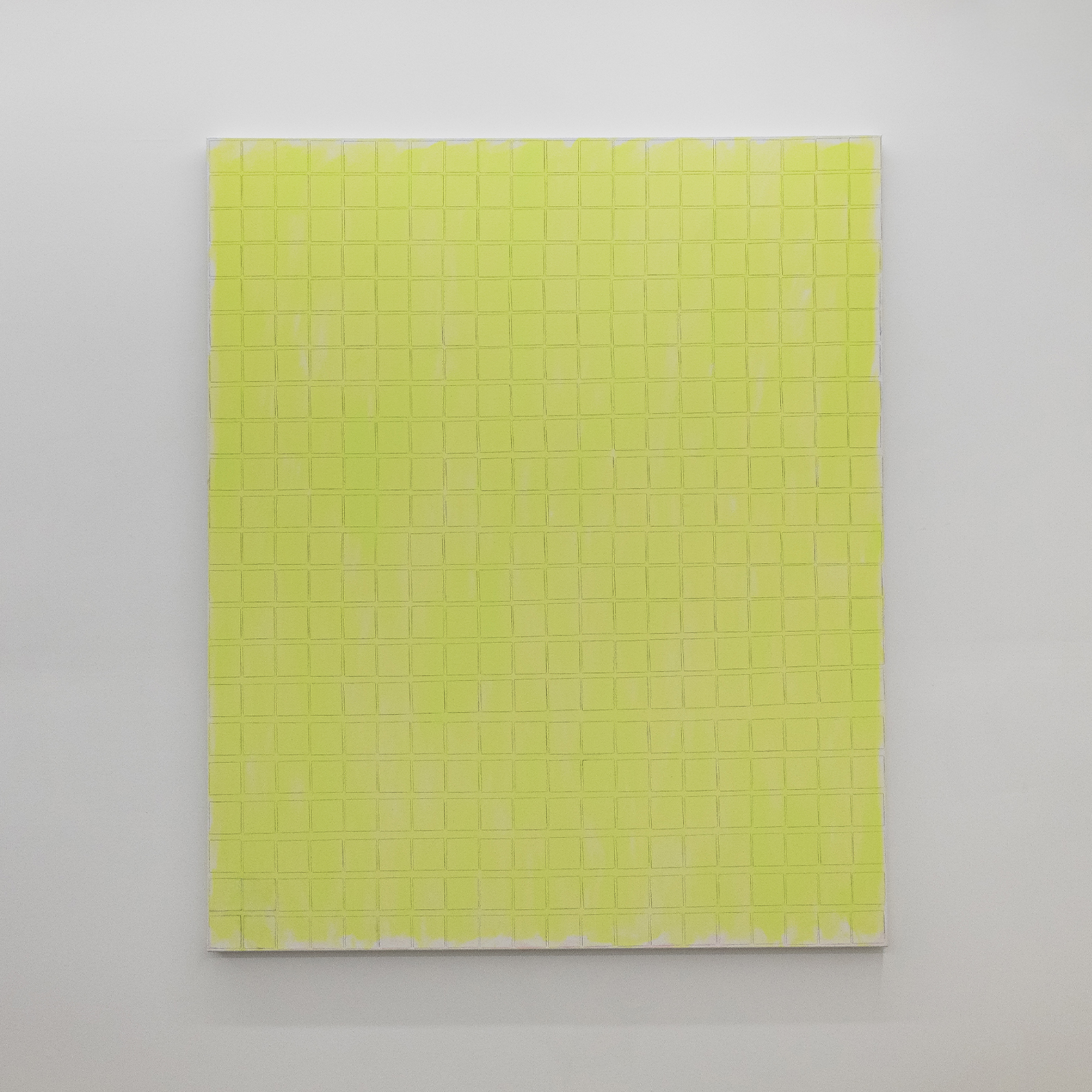 Renee Hanan Plata
Michael
72 x 60 inches
Oil and pencil on canvas
2023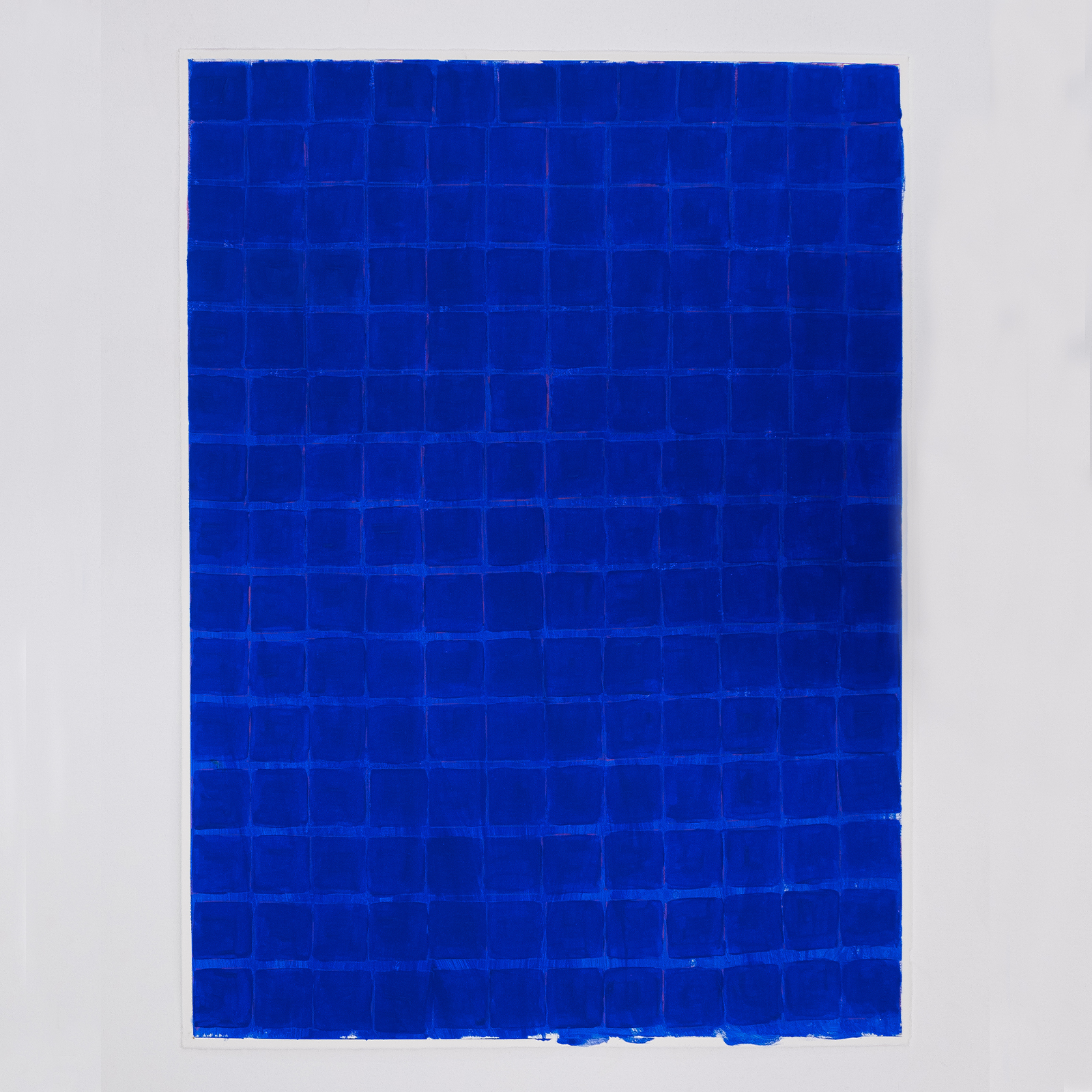 Renee Hanan Plata
Miriam
30 x 22 inches
Acrylic and pencil on paper
2023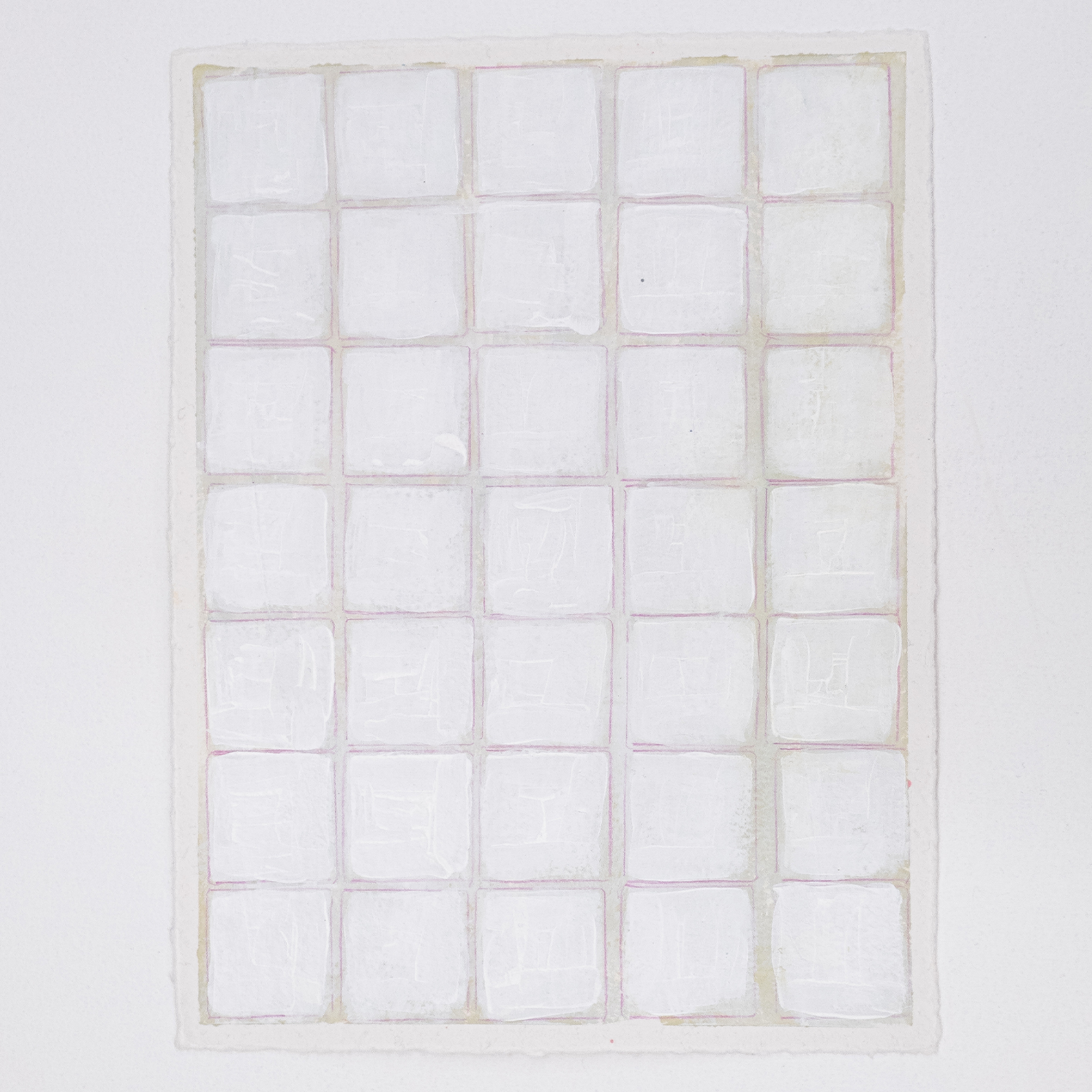 Renee Hanan Plata
White
12 x 9 inches
Acrylic and pencil on paper
2023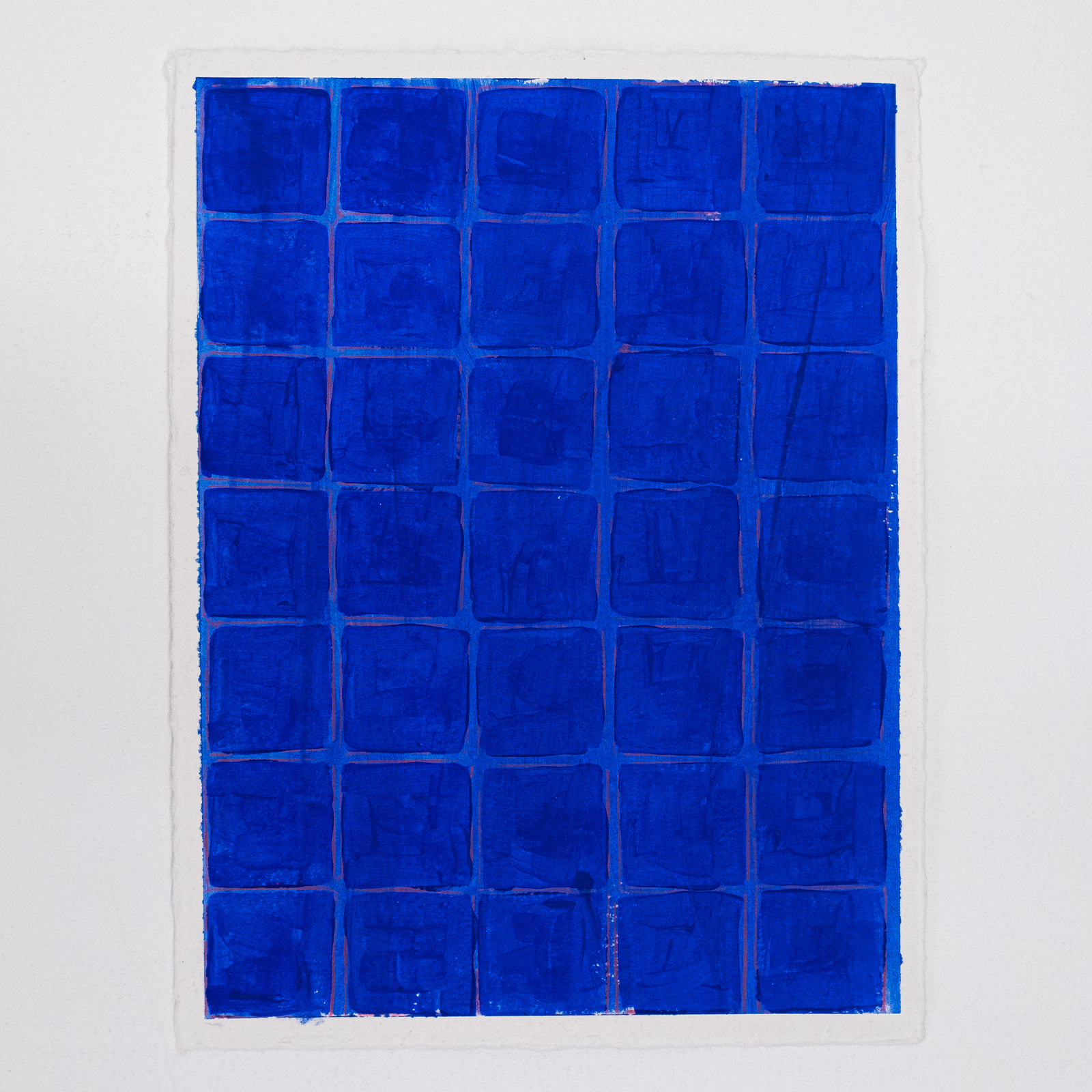 Renee Hanan Plata
Cobalt
12 x 9 inches
Acrylic and pencil on paper
2023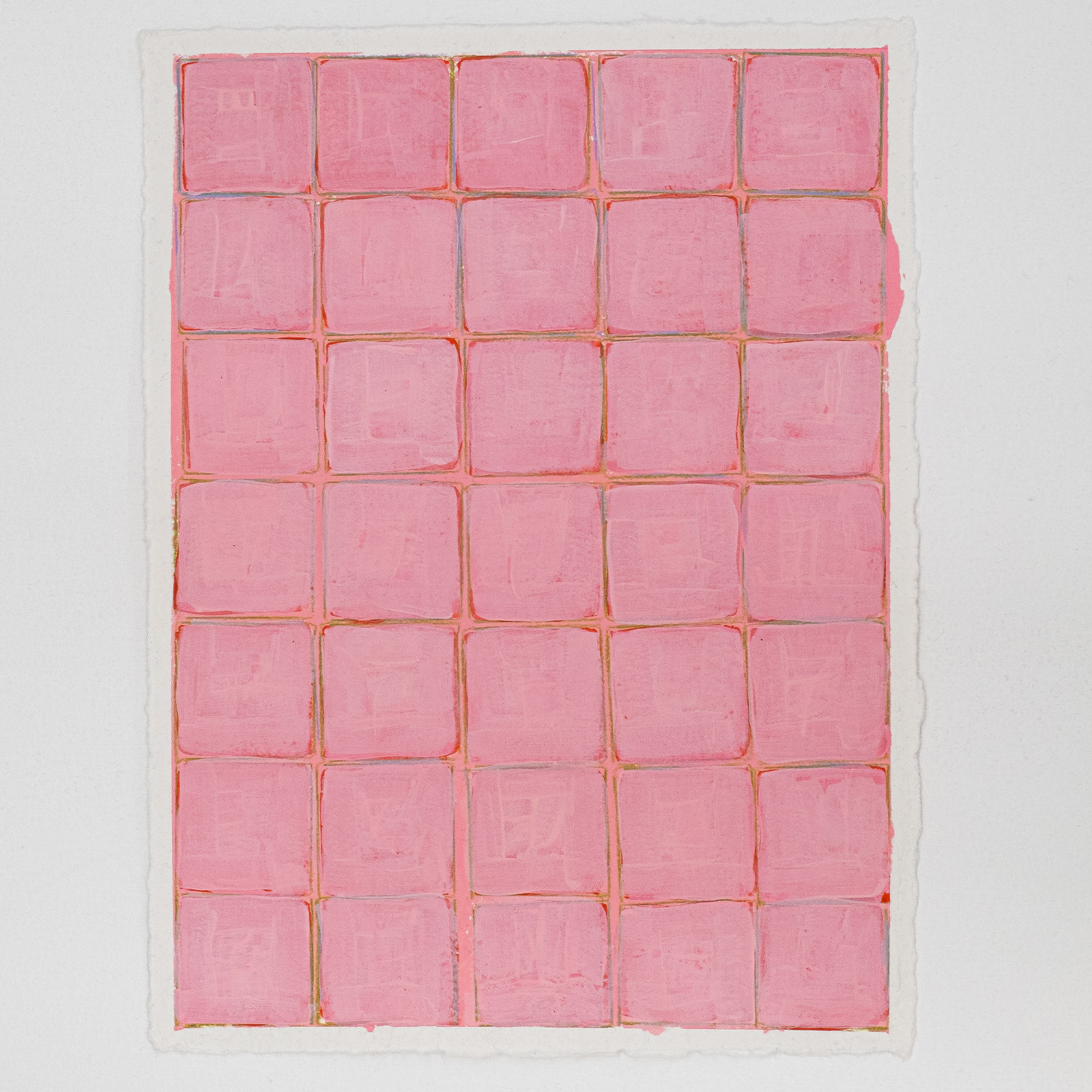 Renee Hanan Plata
Pink
12 x 9 inches
Acrylic and pencil on paper
2023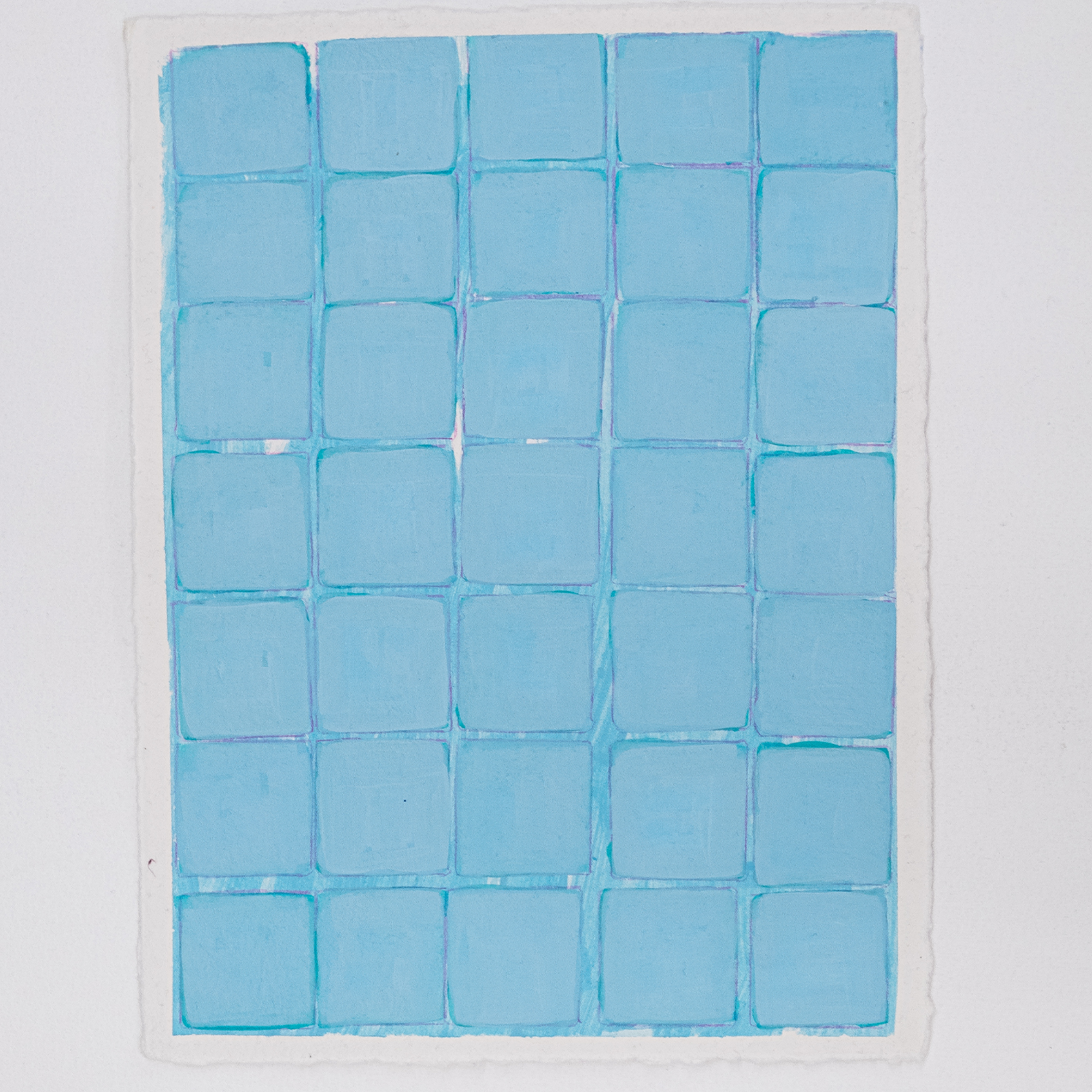 Renee Hanan Plata
Sky Blue
12 x 9 inches
Acrylic and pencil on paper
2023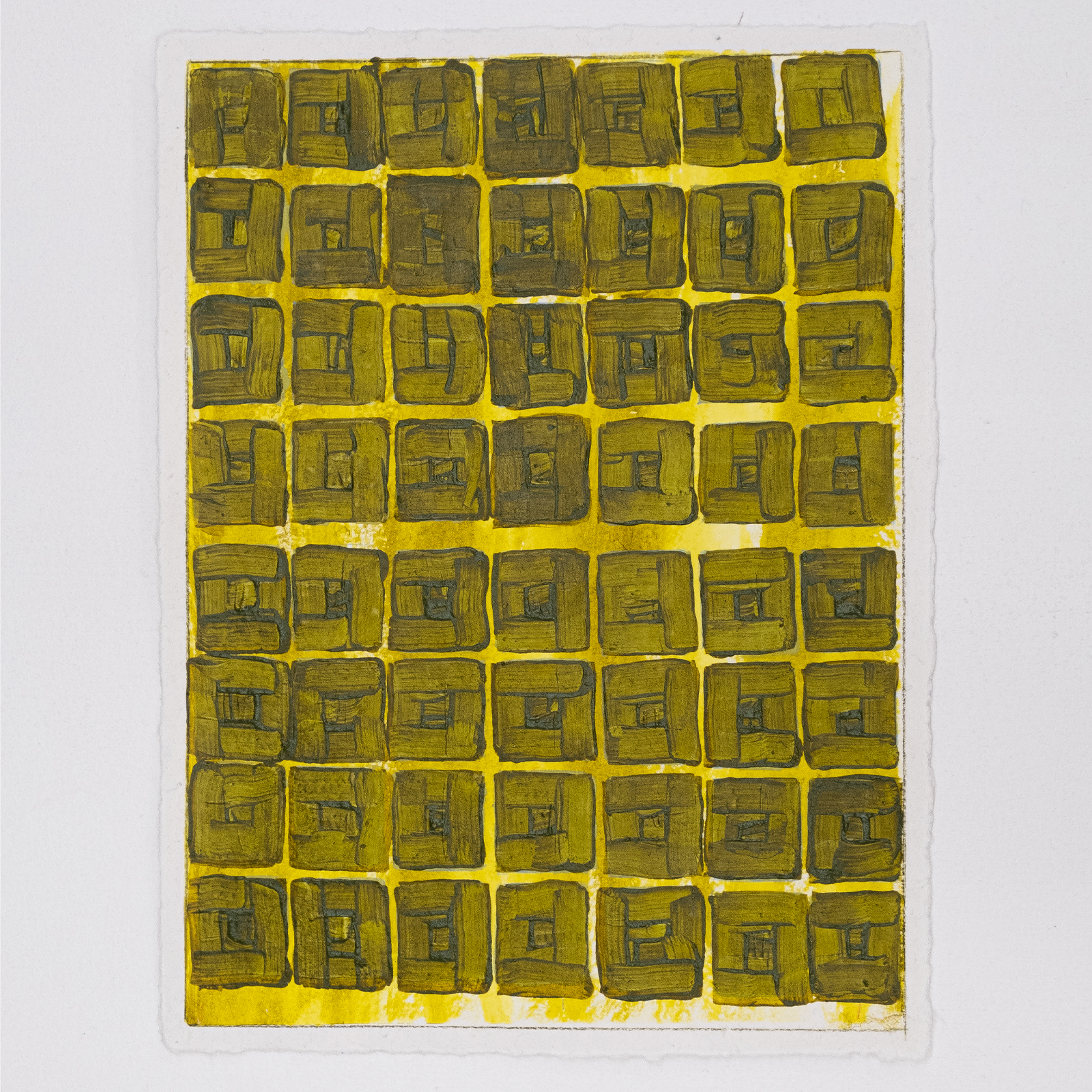 Renee Hanan Plata
Green
12 x 9 inches
Acrylic and pencil on paper
2023