Orion
Jason Stopa, Kimia Ferdowsi Kline,
and Justine Hill
June 23 – July 23, 2022
Step outside on most clear nights, gaze upward, and you'll probably see him. Orion, the great Greek hunter, anchoring our night. Likely, if you were taught to find this constellation, you focused on the belt: three stars. Dig a little deeper, and you might learn that The Orion Project, a mid-twentieth century space program, was developed to see if humans could be propelled into space — through a series of atomic explosions.
But really, it's the three that matters, those three stars on the belt. You may well envision them when you first heard the word in the context of this exhibition. And how fitting. This is an exploration of three stars, three artists mapping their own unique paths. We're lucky, too. That relationship we imagine as the space/time continuum invites us, even demands us, to look for unexpected interconnections between object and moment.
So, Orion — a group exhibition curated by participating artist Jason Stopa, which includes works by Justine Hill, Kimia Ferdowsi Kline, and Stopa himself — is as much an examination of adjacency as it is an understanding of experience.
Begin with Hill, and you're in space, among shared perceptions of the almost-human. As she explains, "I wanted a shape that was more personified than landscape or still life — like little robots. Human-made, artificial companions. Simple squares raised by feet, which implies mobility and animation." So, anchored together in their titles, fellow travelers. Sputnik 7 is fluid, gestural almost, a half-circle shape rising over the horizon, the sun, or the earth itself on the horizon, a rocket cone, or maybe self-portraits. On the right, repeated shapes that are as much a launch into orbit seen from below as they are carnations, the Russian celebratory flower. On the left? A grid of a heat shield, a call to order, precision, regimentation. All wrapped in pastels and candy colors that have the ombré effect of daybreak or nightfall.
Sputnik 6 was best known for its two canine astronauts, just like the gods sent two of Orion's dogs to join him in the heavens as constellations when he died. The work shares a similar form, with differing floral motifs overlaid on a tile-like grid that dissolves into a mosaic and settles into maximalism. For Hill, more is more. And while she's often thought of as a pattern and decoration painter, I'd like to think of her more as a practitioner of what I call "wobblestraction" — hard edges giving way to the loose line, abstraction's complexities sharing space with the welcome of the familiar.
Map the grid, and you'll next be immersed in works by Kimia Ferdowsi Kline. Rooted, as she's said previously, in southern folk art, her paintings share as much with these outsiders as they do with transformational artists mapping the female experience. Think New Zealand's Robyn Kahukiwa, for example. And, Kline's rigid modernist grid is also askew, more a suggestion than a demand. Her works in Orion — Swallow Me Whole, Waiting on a Heartbeat, and God's Eye, each situate their subject within spaces that are shelters and anticipations, as much frames as fragments, vignettes, flickers. In Waiting on a Heartbeat, they're also a map, the upper figure linked with the lower but breaking through above at the same time, the lower merging into its surrounds just like every object. Still, we're invited to see each of Kline's explorations of the personal and emotional through the fragmented languages of space.
Then, in an instant, she's flipped viewers back to the interior, to the immersive, to the whole. We're conditioned to see this type of enclosure as a space of seclusion, of disconnection, but just as easily as Orion maps constellations, this idea of being swallowed whole could also be a metaphor for Metis, Zeus's wife, swallowed whole when he feared she would bear a son to overthrow him. Her qualities? Wisdom, and deep thought. I like to think of Kline's works as proto-abstractions: the image may leave itself open to interpretation, but the strengths and challenges of her subjects are equally and clearly represented. Which brings me to Jason Stopa, whose oils on canvas and acrylics on paper share Hill's and Kline's capacity to blur abstraction's distinctions. His heavenly connections may seem a little less mythical at first — San Marco, the Annunciation, Primary Cathedral — but they're no less allegorical. We see suggestions of apples, hear implications of equinoxes, and think however briefly of the connections to and connotations of Matisse's aubergines and the significances of blossoming fruit. But, more intimately, Stopa's works become about the individual, about each of us in his moment, walking the Piazza San Marco, or standing in Matisse's room, which Stopa captures beautifully when his semicircles mirror each other just as the screen, urn, and aubergine are mirrored by Matisse. Stopa teases our understandings and expectations of abstraction to let each of his works mine — rather than mimic — the histories that inform them. Each of his works becomes a series of reflections, the arcs and shapes of their surfaces enticing viewers to place even more emphasis on the story, to follow the thread, to remember the tale.
Orion is an unusual constellation. In the northern hemisphere, in early spring, just when you might expect the constellation to dazzle brightly, its path becomes completely obscured by the sun. Months later, it emerges, to pursue the bull yet again across his firmament. Yet with every return Orion invites us to reconsider, to reimagine origins and outcomes, just as Hill does with her space travelers, Kline with her intimate interiorities, and Stopa as he traces personal and perceptual lines across the square and across the sky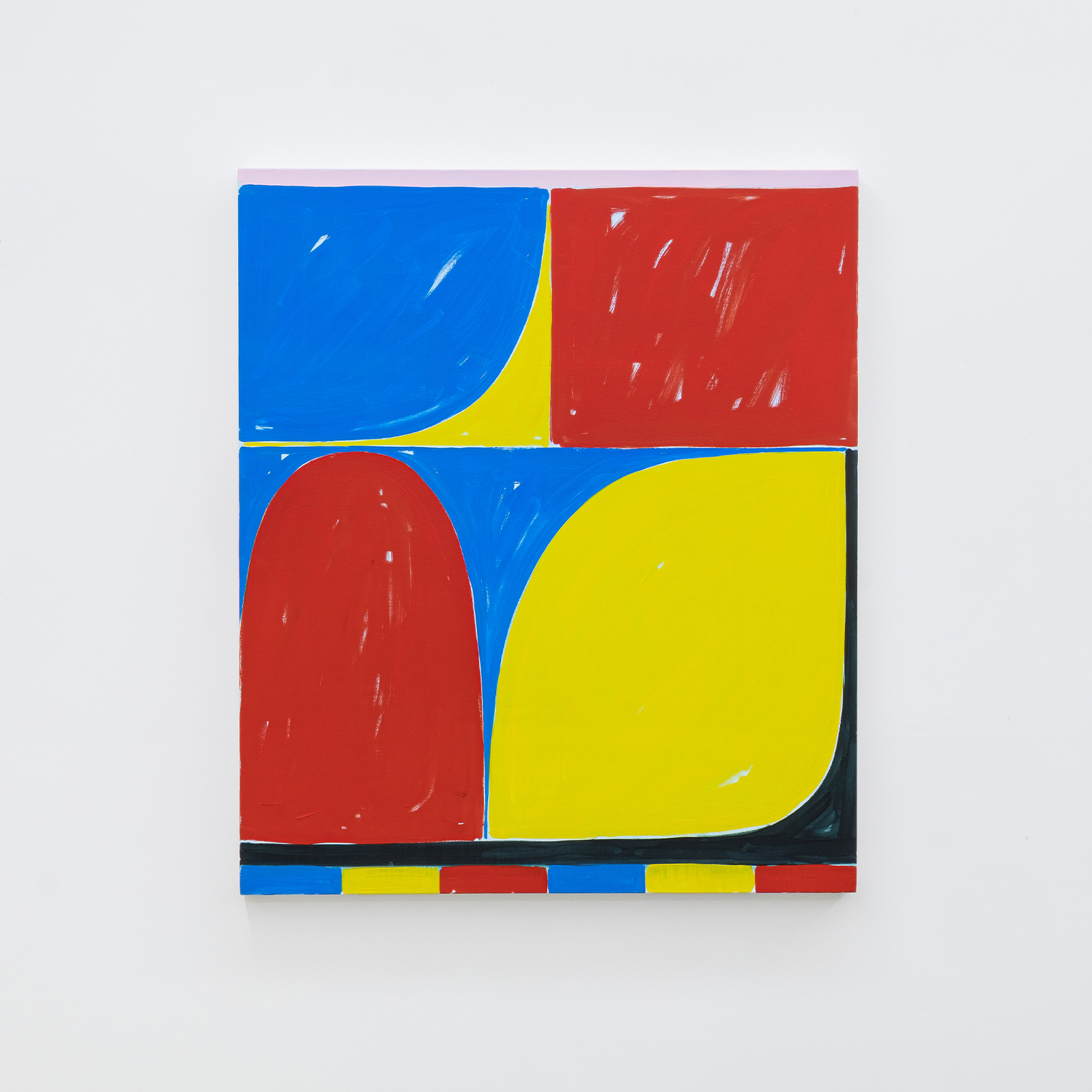 Jason Stopa
Primary Cathedral
41 x 35 inches
Oil on canvas
2021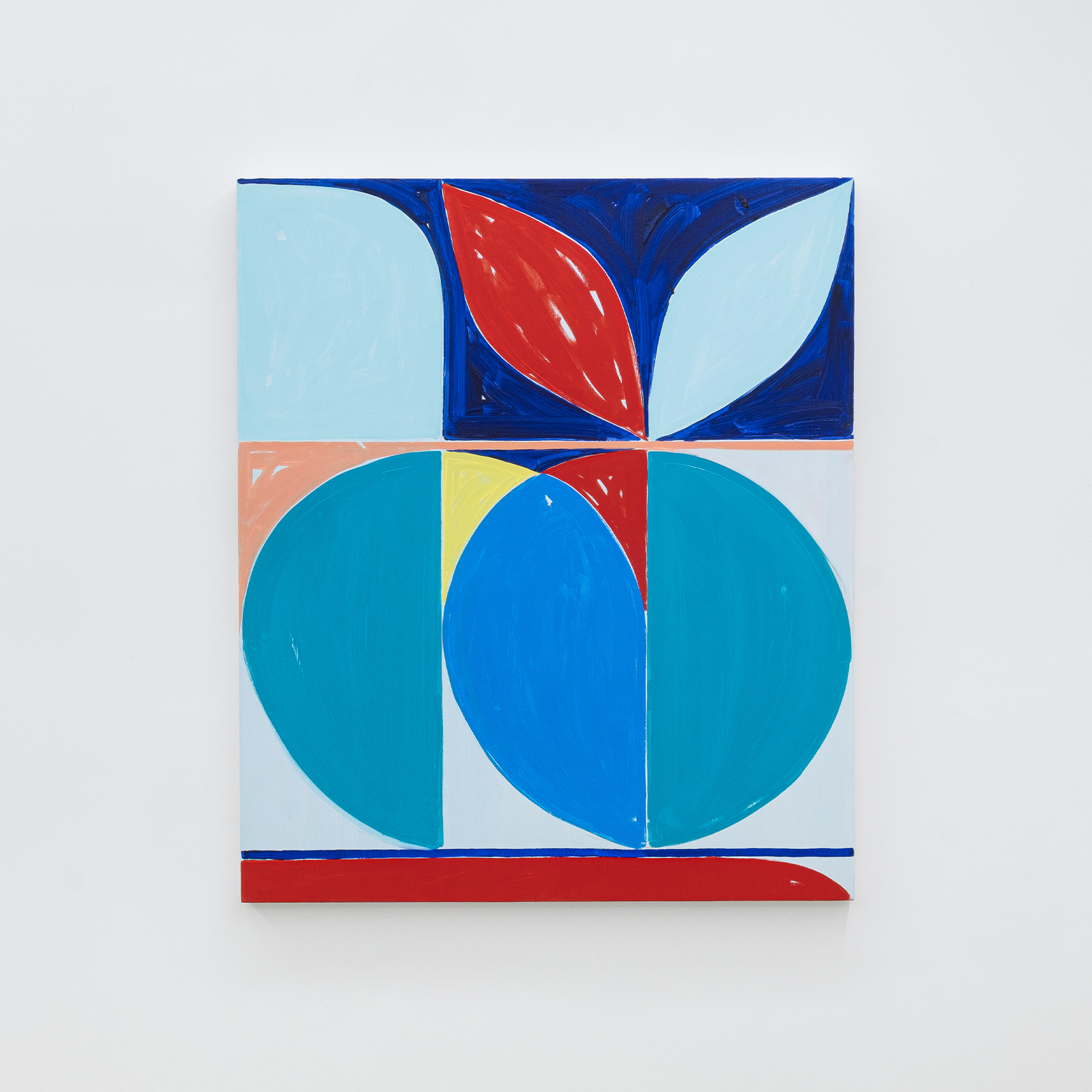 Jason Stopa
San Marco Evening II
47 x 40 inches
Oil on canvas
2022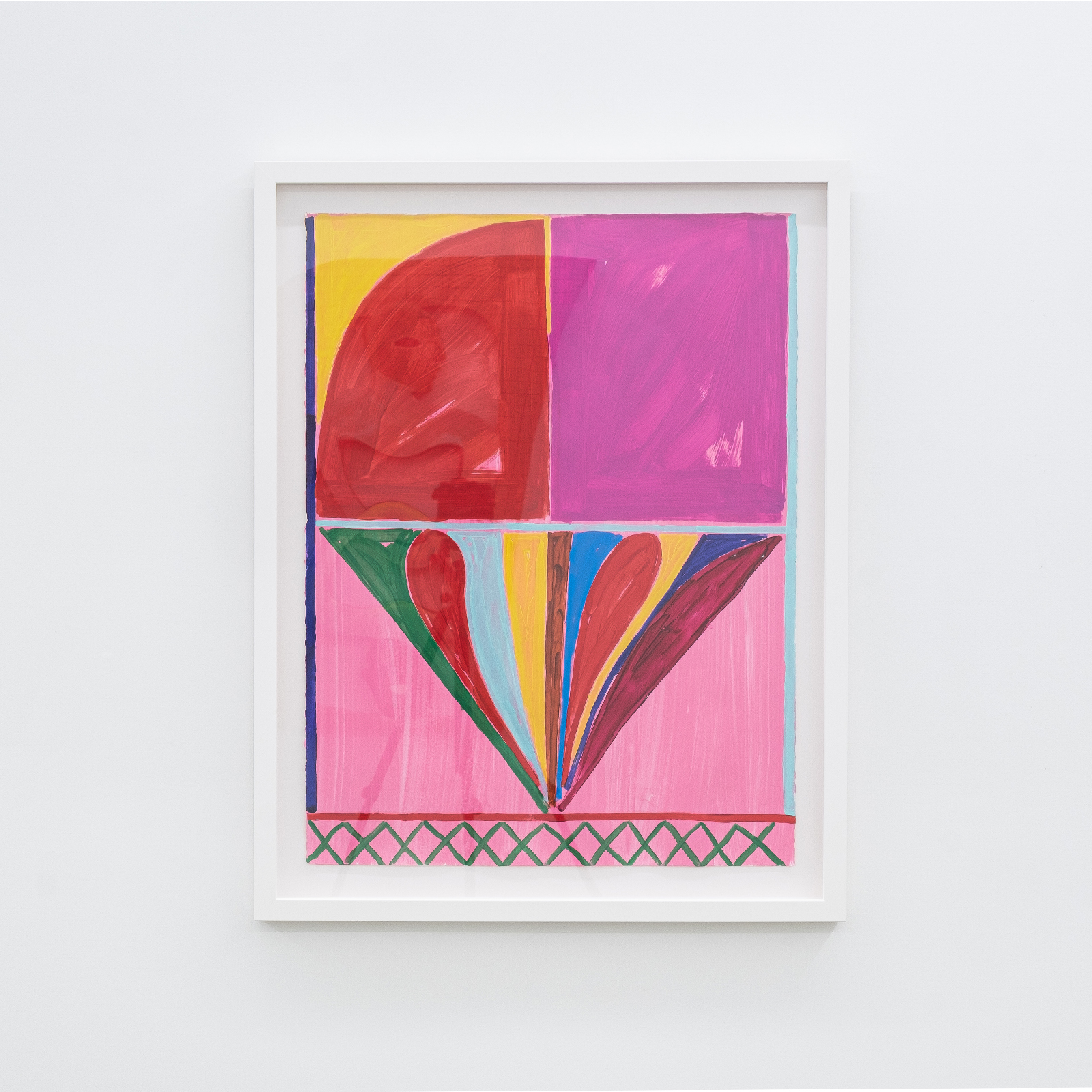 Jason Stopa
Study for Reflection Pool II (The Annunciation)
30 x 22½ inches
Acrylic on Arches watercolor paper
2022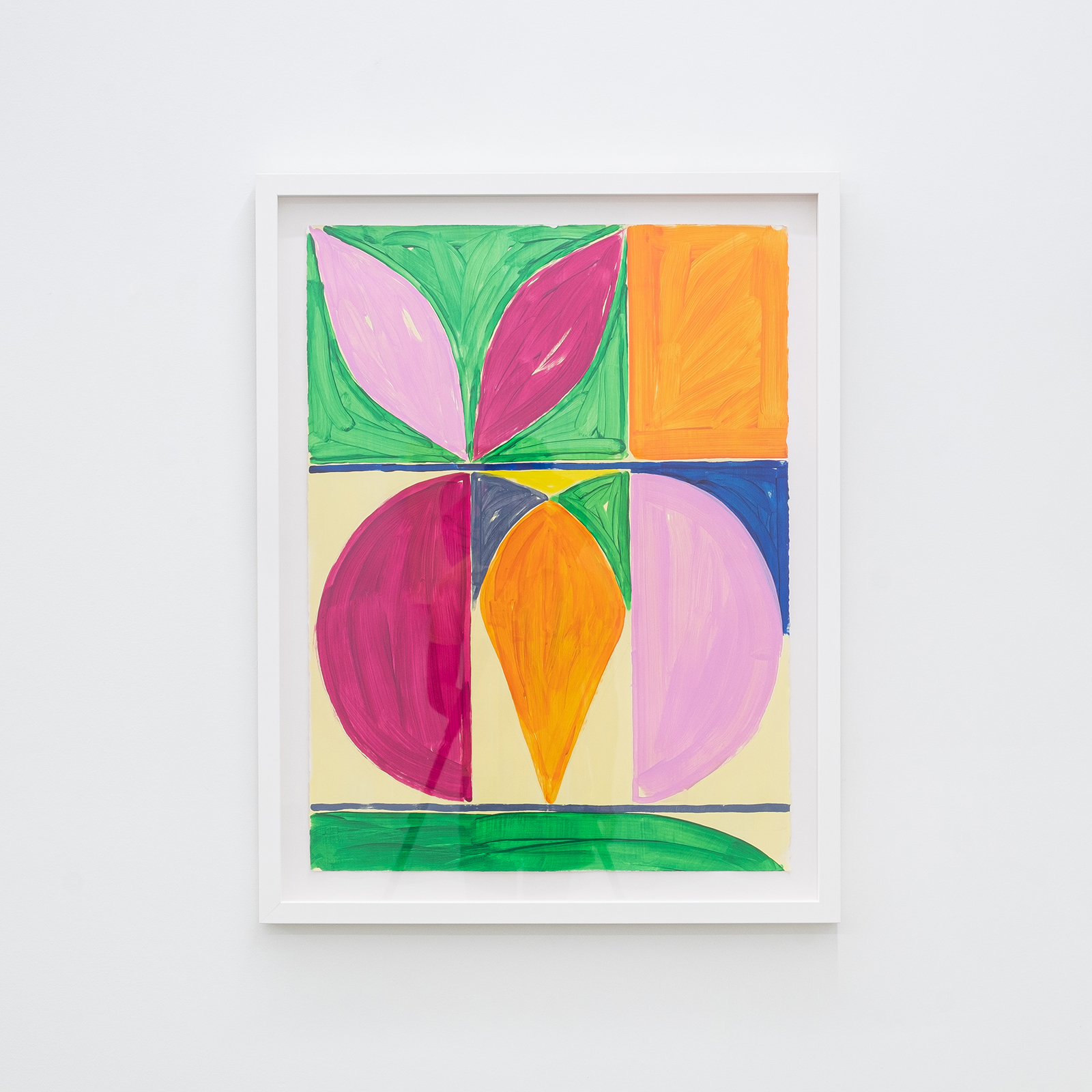 Jason Stopa
Study for Summer's Fruit (After Matisse's Aubergines)
30 x 22½ inches
Acrylic on Arches watercolor paper
2022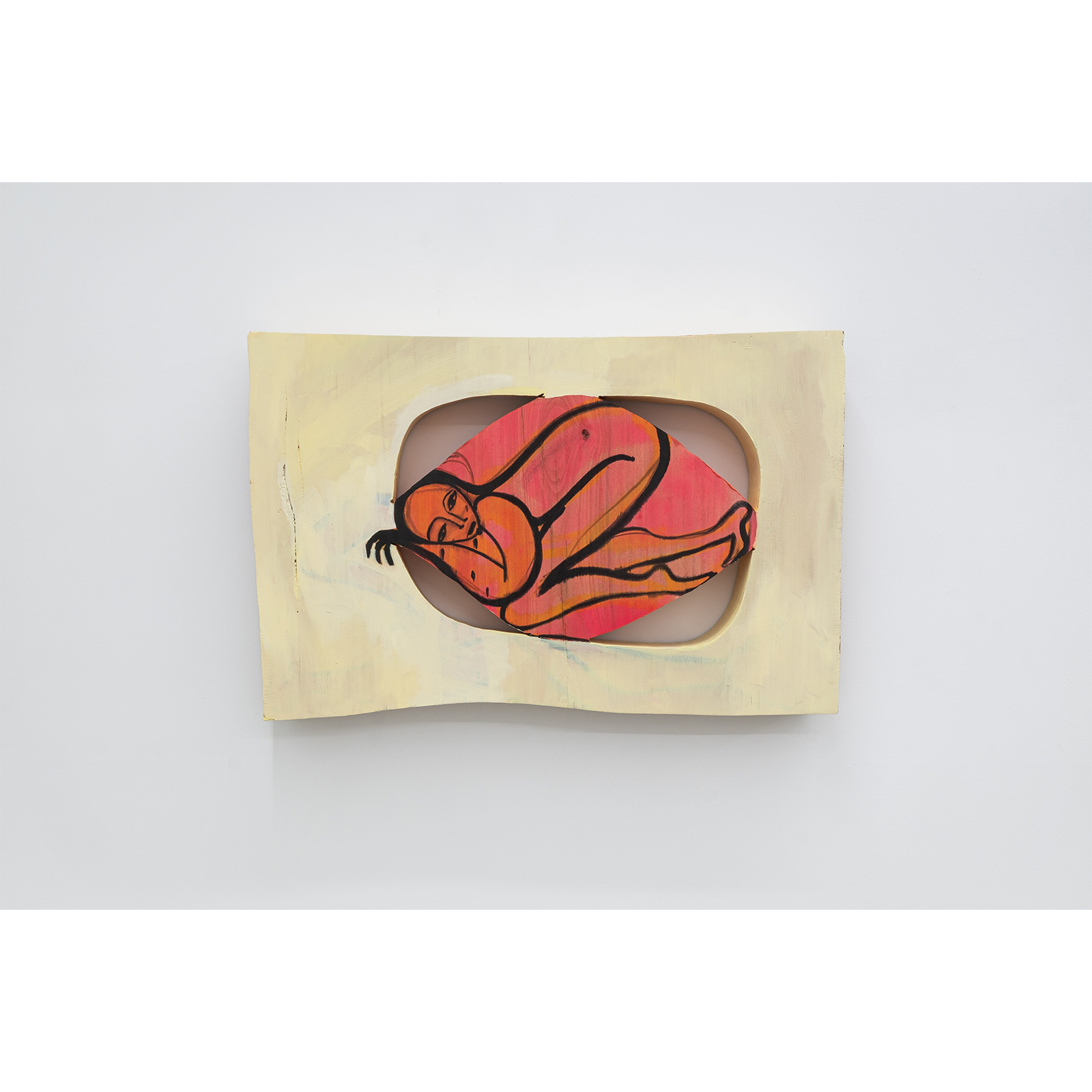 Kimia Ferdowsi Kline
Swallow Me Whole
18 x 28 inches
Ink and acrylic on carved wood
2022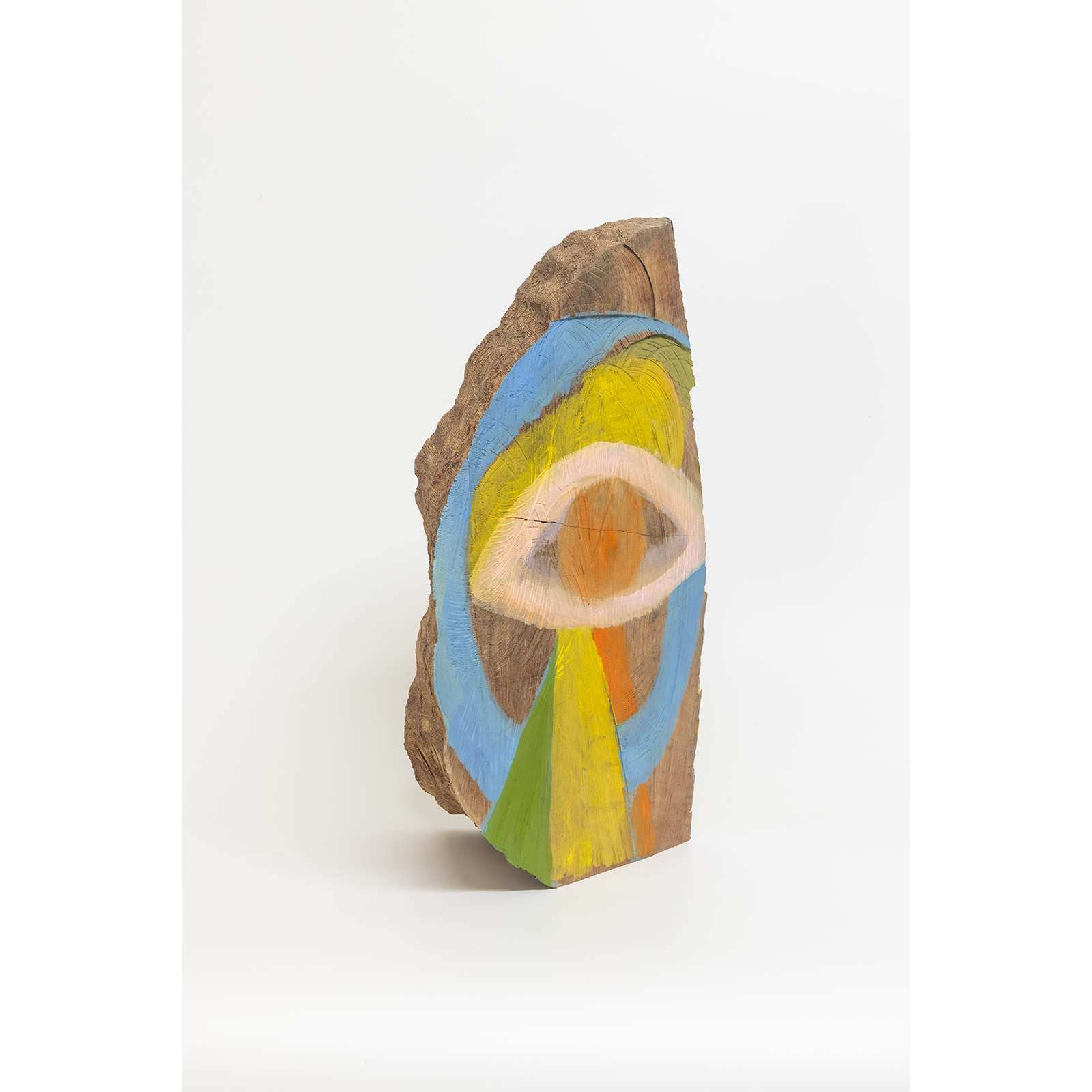 Kimia Ferdowsi Kline
God's Eye
17.5 x 9 x 7.75 inches
Oil on carved wood
2020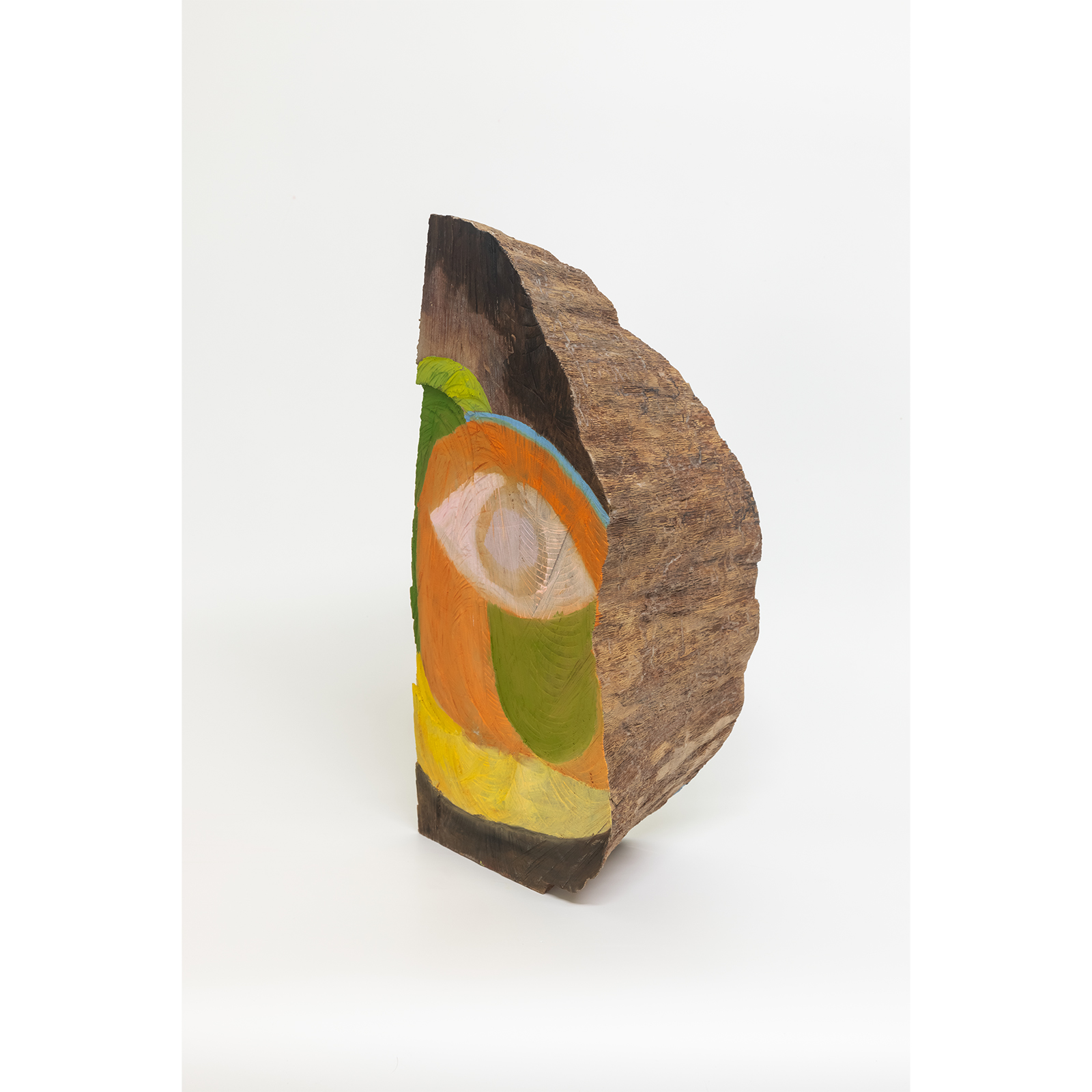 Kimia Ferdowsi Kline
God's Eye
17.5 x 9 x 7.75 inches
Oil on carved wood
2020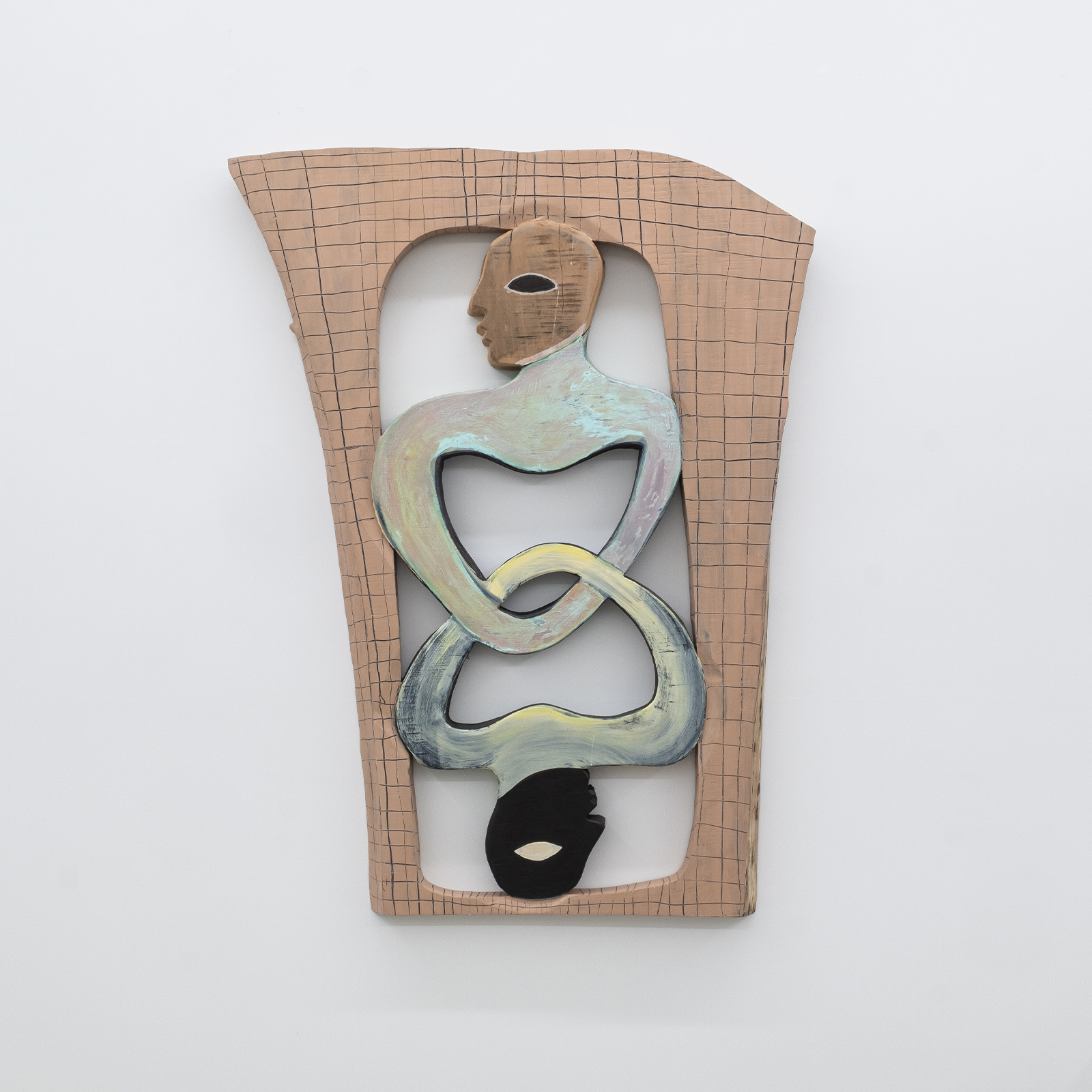 Kimia Ferdowsi Kline
Waiting on a Heartbeat
55 x 40 inches
Oil, acrylic, and ink on carved wood
2022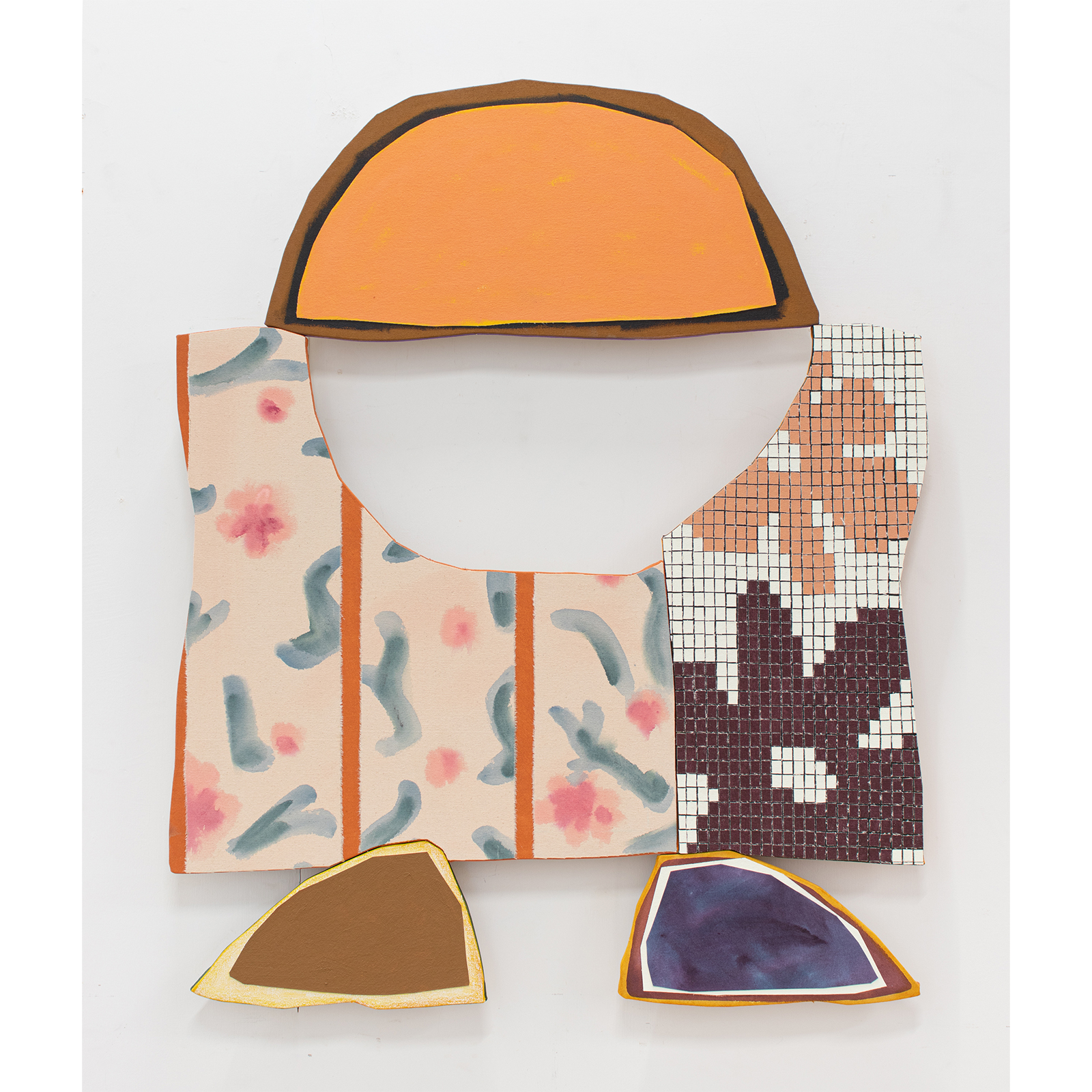 Justine Hill
Sputnik 6
39 x 32 inches
Acrylic and crayon on canvas
2022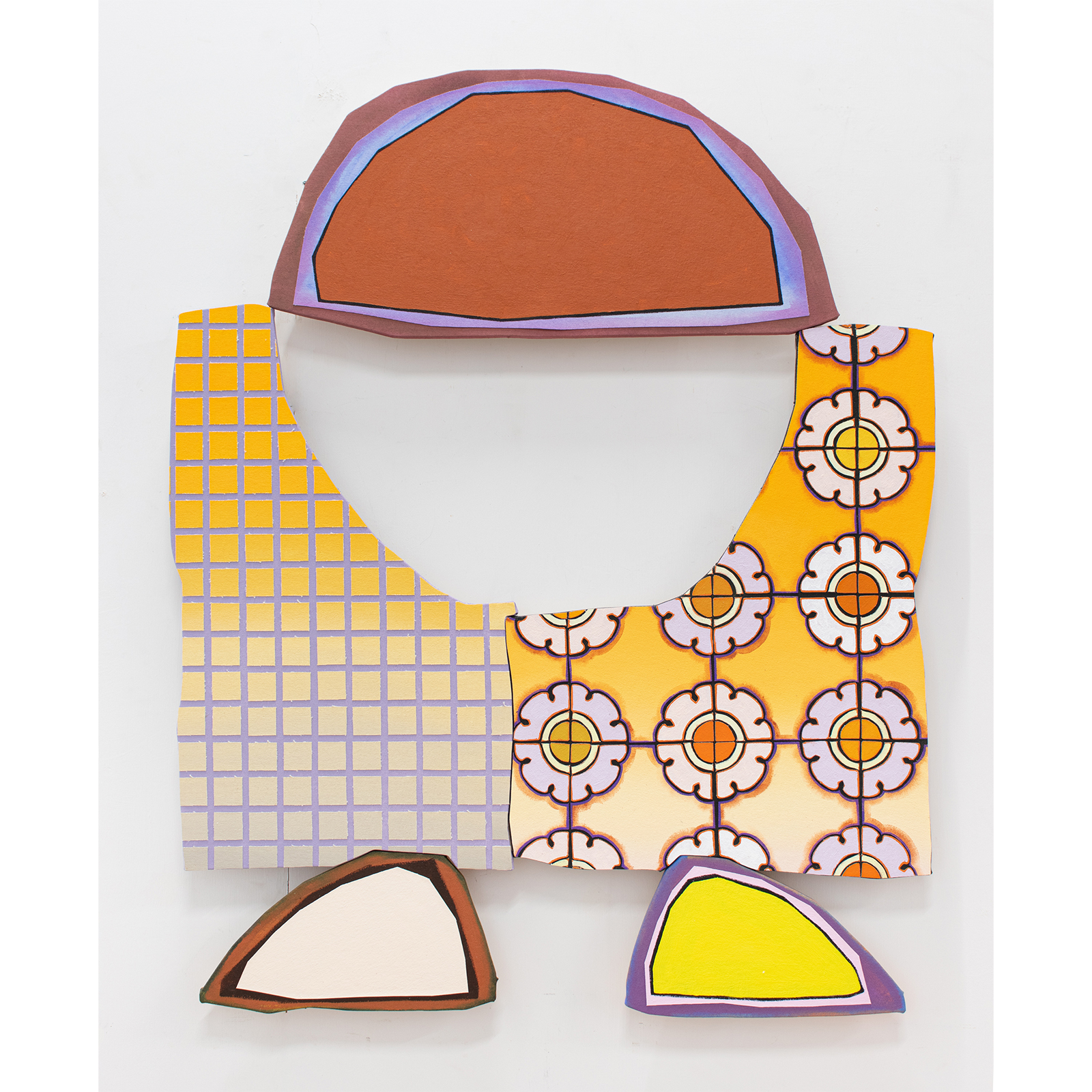 Justine Hill
Sputnik 7
39 x 32 inches
Acrylic on canvas
2022