In a 2021 interview with the French publication Artpress, John Phillip Abbott shares that he named his dog after the pioneering abstractionist Agnes Martin. How apropos, I thought, given their two immediate similarities. One, they've each called New Mexico home, and two, each teases the gentlest edges of what is far more often the rigidity of geometric abstraction. Even from first glance, you can see how Abbott is truly one of Martin's most intriguing heirs — Martin with her 1959 Homage to Greece, a stark yet undulating work with mostly regular squares of canvas glued to a support, a parabola of nails in the upper middle, arching from edge to edge like a sunrise, or a horizon. Abbott, uses a similar unprimed canvas as the ground for Brown Endless Summer, punctuated by an ombré shape in the center that shifts from red to yellow (much like a hurricane's energy map), and a purple swipe in the lower right, that complete the idea Martin was so committed to explore.
For his summer 2023 exhibition with Scott Miller Projects, Abbott riffs on the idea of the endless summer, a thought made popular in the mid-1960s thanks to Bruce Brown's documentary with that name. Roger Ebert described the film as bursting with "sophomoric exaggeration and casual enthusiasm," and while there is nothing sophomoric about Abbott's works, he shares Brown's same persistent joy and celebration of potential across these works. Of course, there's much to be said for his personal approach to minimal abstraction if you can even call these paintings minimal. More appropriately, these are technicolor roadmaps to the psyche, punctuated by Abbott's lexicon of stenciled geometries, from the purity of squares and rectangles to more lyrical outlines of rectangles and parallelograms, all laid very clearly on his works' surfaces.
Something Abbott does subtly and beautifully is break most of our expectations of pictorial space. His layering is visible, each shape laid over a regular, repeating grid. Yet like his predecessor Peter Halley, who pioneered an abstraction so colorful it became "neo geo," Abbott infuses motion and dynamism into every work: the underlying black rectangular grid of Deep Purple Endless Summer, for example, being shattered at its center, or disappearing altogether, unexpectedly, in the upper right. Just when you think you've "got it," Abbott turns, pivots, or simply stops, breaking the literal line of sight right there on the surface. One of the greatest challenges of abstraction is to rupture our gestalt, to call into question our expectations, or processes of completing the image, and Abbott creates surprise and delight in each pause, twist, and turn.
If only a single term could be used to describe Abbott's paintings, I'd have to use a new one Minimaximalism. This seems to encapsulate his ability to take the foundational expectations of minimalism, from a limited palette to a regular field and smash them to visual pieces in an explosion of soft edges, irregular shapes, and fragmentation. Each painted partial square drifting into softness has a fade, which isn't all that surprising given Abbott's clear familiarity with graffiti's language, tools, and techniques. Just as easily, you can draw a line from the irregular Styrofoam musings of Richard Tuttle's Lonesome Cowboys, works so simple yet unconventional they could best be categorized as blobstraction. Every one of Abbott's unfinished geometrical shapes is a nod that looks back toward and pushes beyond Sol LeWitt's Incomplete Open Cubes. But it's in the soft pink oval of Yellow Endless Summer, or that purple streak mentioned above, the oval and multiple blotches and splotches of Blue-Green Endless Summer, or the streaks and slices of Deep Purple Endless Summer that push each work even further beyond our expectations, and shock each work – and us – alive with the electricity that adds Abbott to a long lineage of graf artists like David Choe, Saber, or Zes.
There is an outlier here, though, and it is the foundational work from this series. In The Endless Summer, the work which shares its name with Brown's film, there aren't any irregularities, any visual ruptures. It's as if Abbott has taken Brown's watery regularity, the sine of waves, and transformed this into a series of triangles and sawtooths. Jagged for smooth, sharp for undulating. And, with the minimal palette here, only black and white, Abbott challenges each of us to imagine what the endless summer might be. The idea may be allegorical, but the palette, pared back. If you look at them beyond The Endless Summer, you'll find a path that maps the same journey that you'd find when you log onto Surfline. Every work here – in John Phillip Abbott's endless summer – brings us into the vibrant light of day, through the long streaks of dusk, and into the deep purple of night, all mapped with the fractured regularity of an artist who knows how to work within, and push beyond, our familiar histories.
John Phillip Abbott was born in Wisconsin (USA) in 1975. He currently lives and works in Albuquerque, New Mexico (USA). His work has been shown nationally and internationally at Xippas Gallery (Paris, France), Gleichapel (Paris, France), COUNTY Gallery (Palm Beach, USA), Galerie Bertrand (Geneva, Switzerland), Pierogi (New York, USA) and Devening Projects (Chicago, USA). His works have been included in institutional shows such as This One's Optimistic: Pincushion at the New Britain Museum of American Art in New Britain, CT.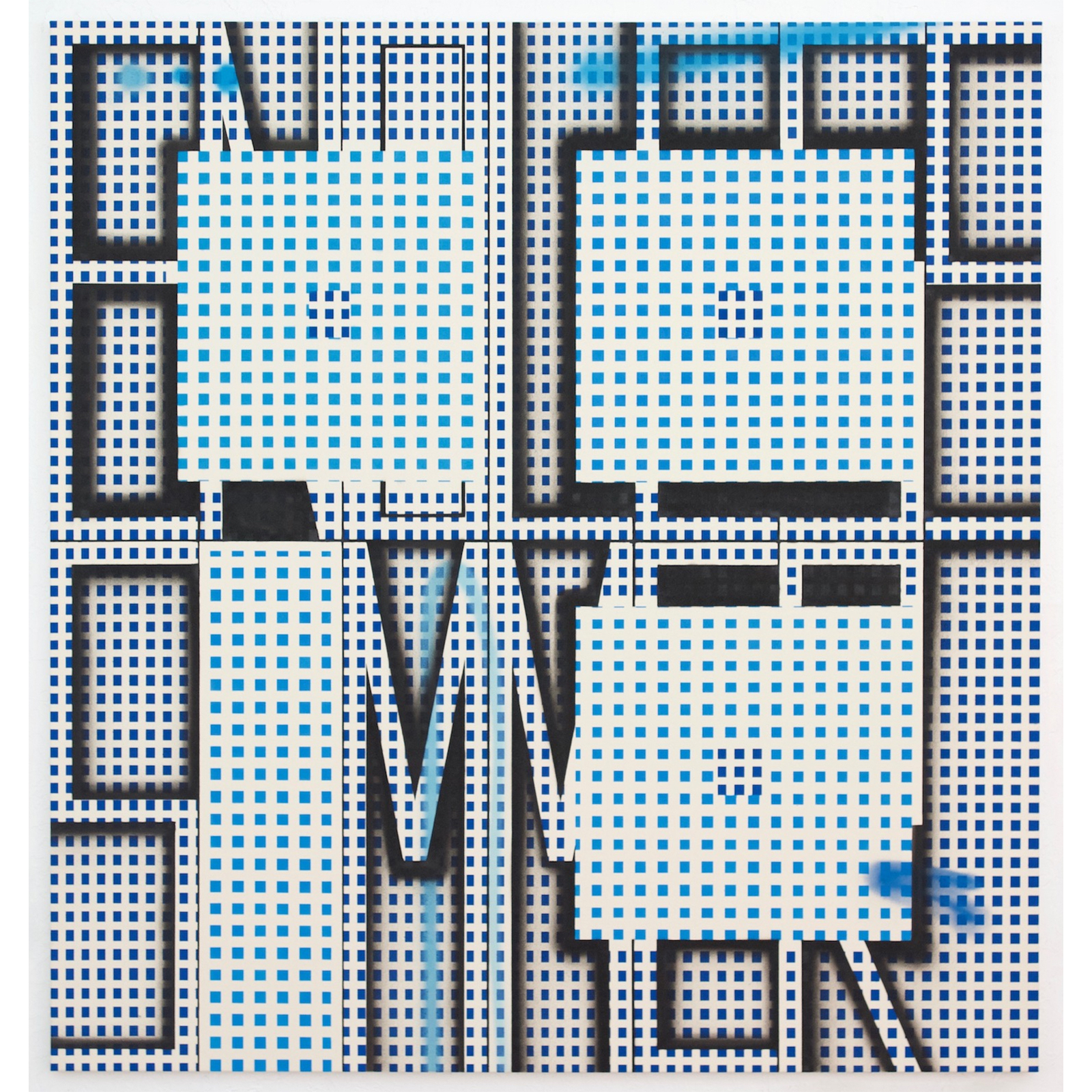 John Phillip Abbott
Black and Blue Endless Summer
170.2 x 160 cm. (67 x 63 in.)
Spray paint on raw canvas
2021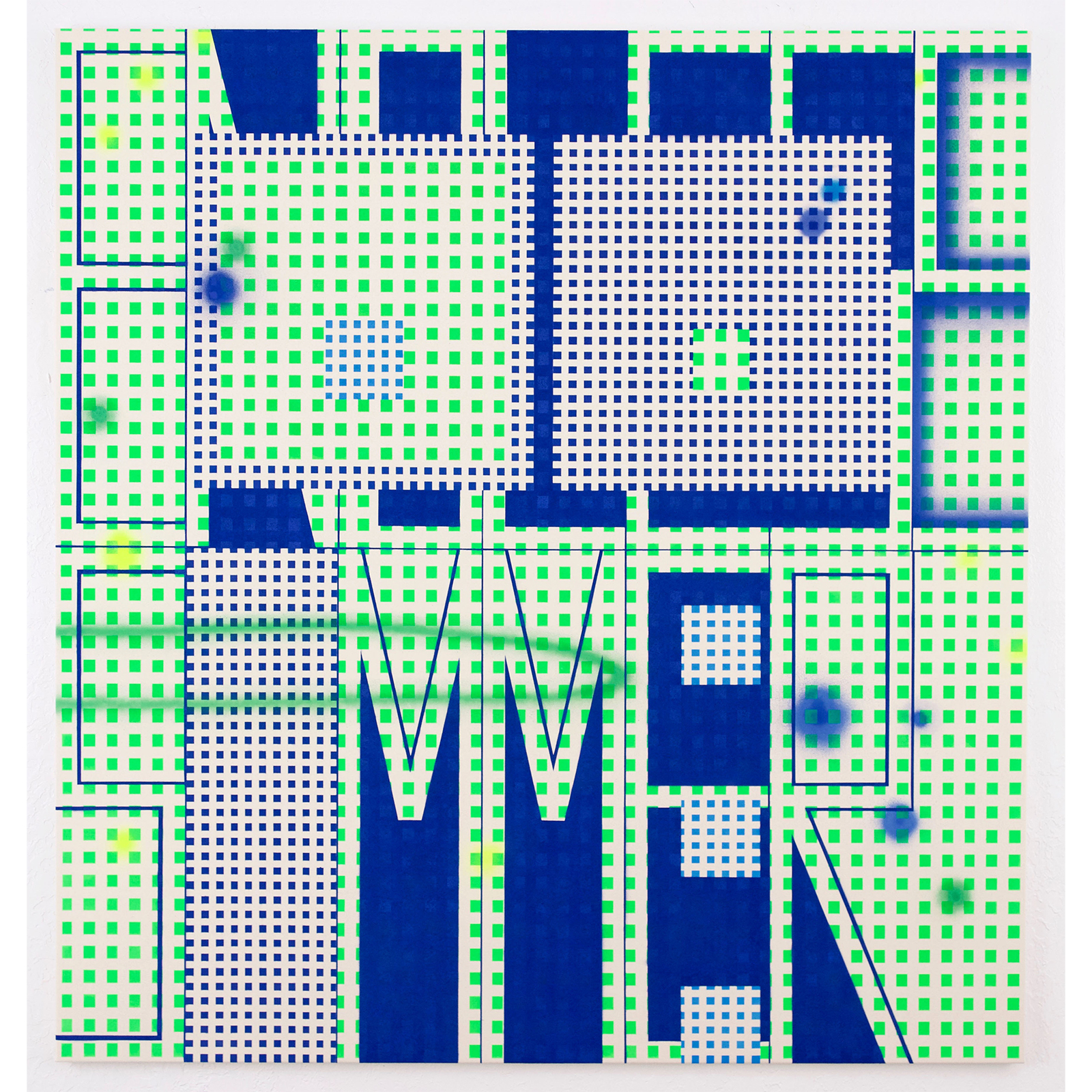 John Phillip Abbott
Blue-Green Endless Summer
170.2 x 160 cm. (67 x 63 in.)
Spray paint on raw canvas
2022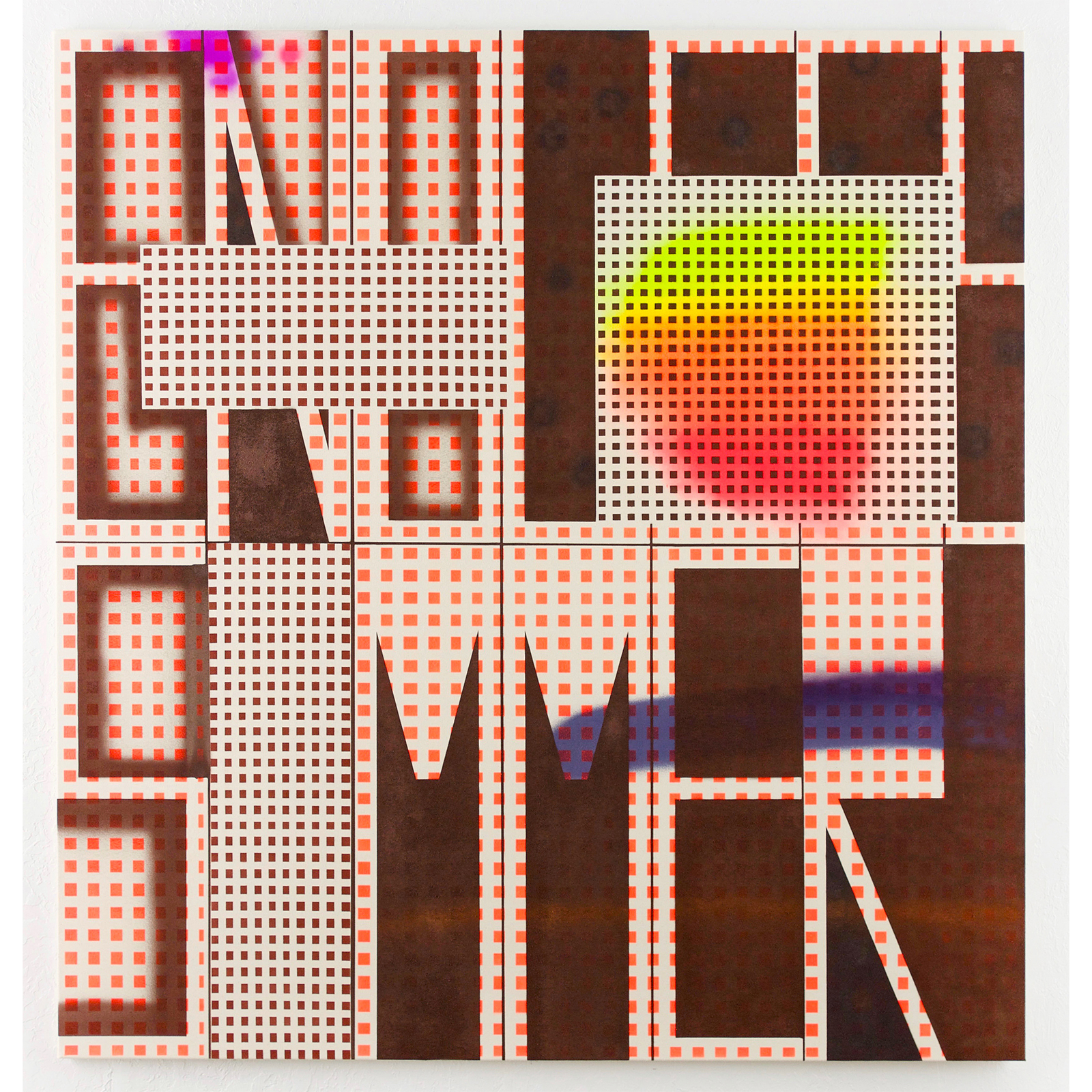 John Phillip Abbott
Brown Endless Summer
170.2 x 160 cm. (67 x 63 in.)
Spray paint on raw canvas
2021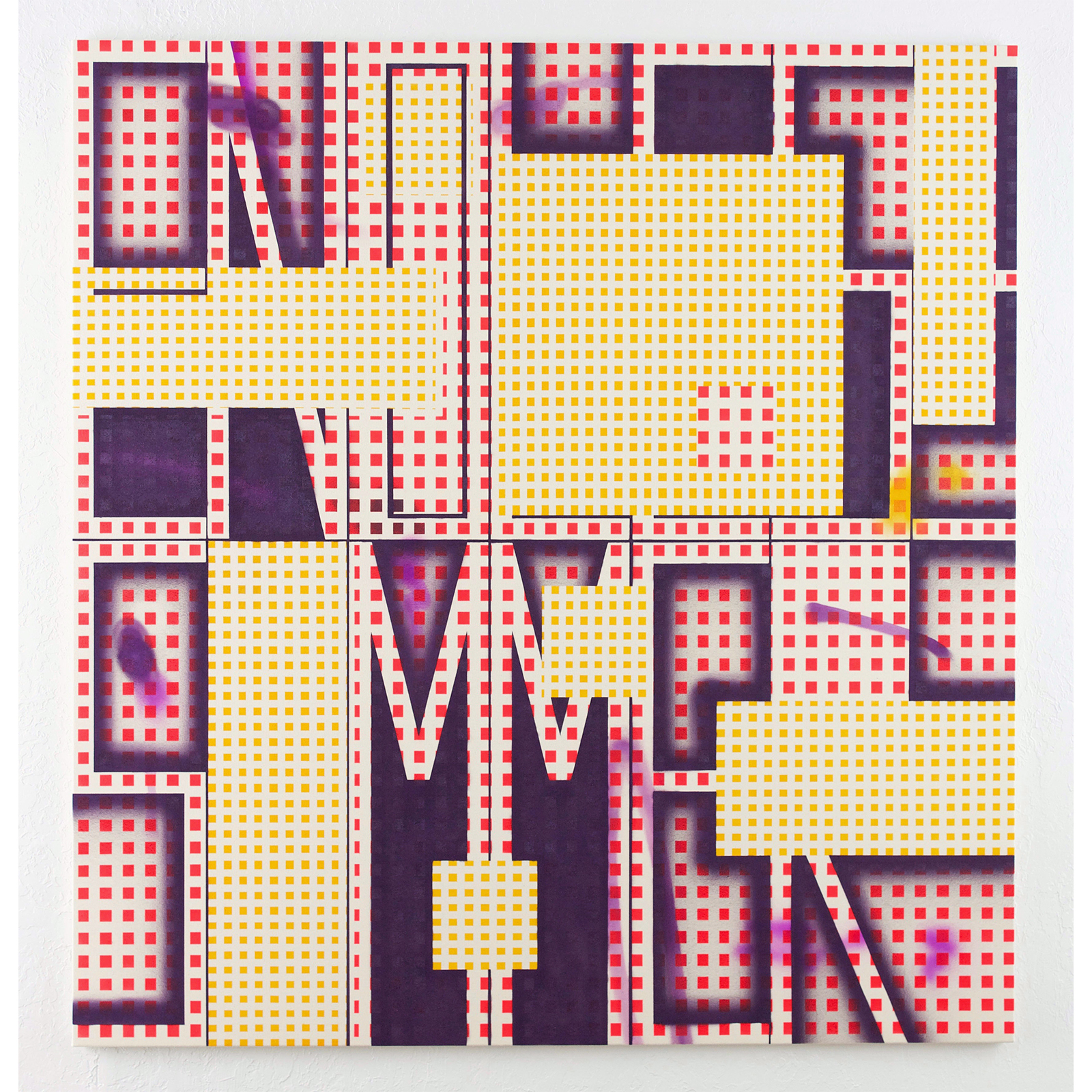 John Phillip Abbott
Deep Purple Endless Summer
170.2 x 160 cm. (67 x 63 in.)
Spray paint on raw canvas
2021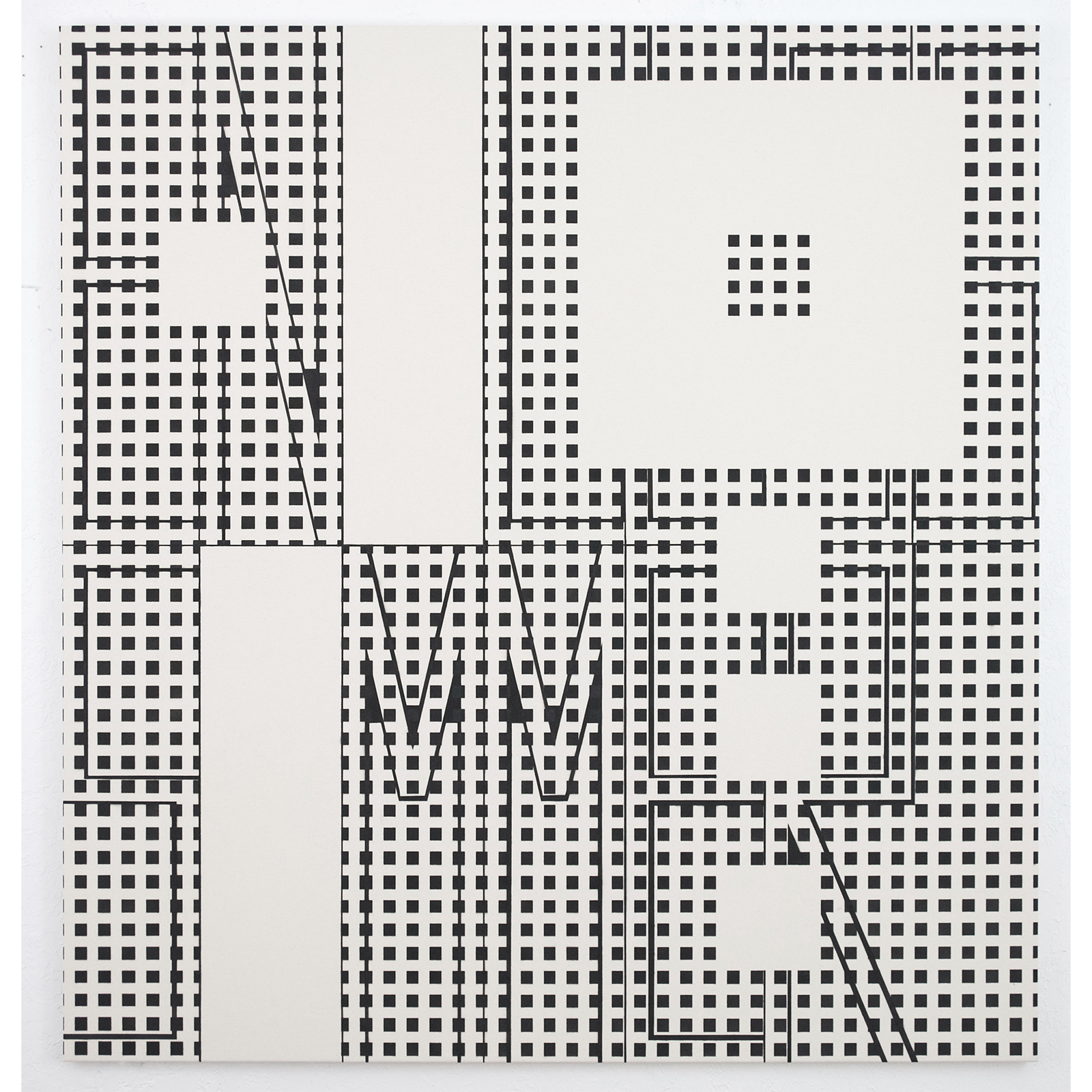 John Phillip Abbott
The Endless Summer
170.2 x 160 cm. (67 x 63 in.)
Spray paint on raw canvas
2022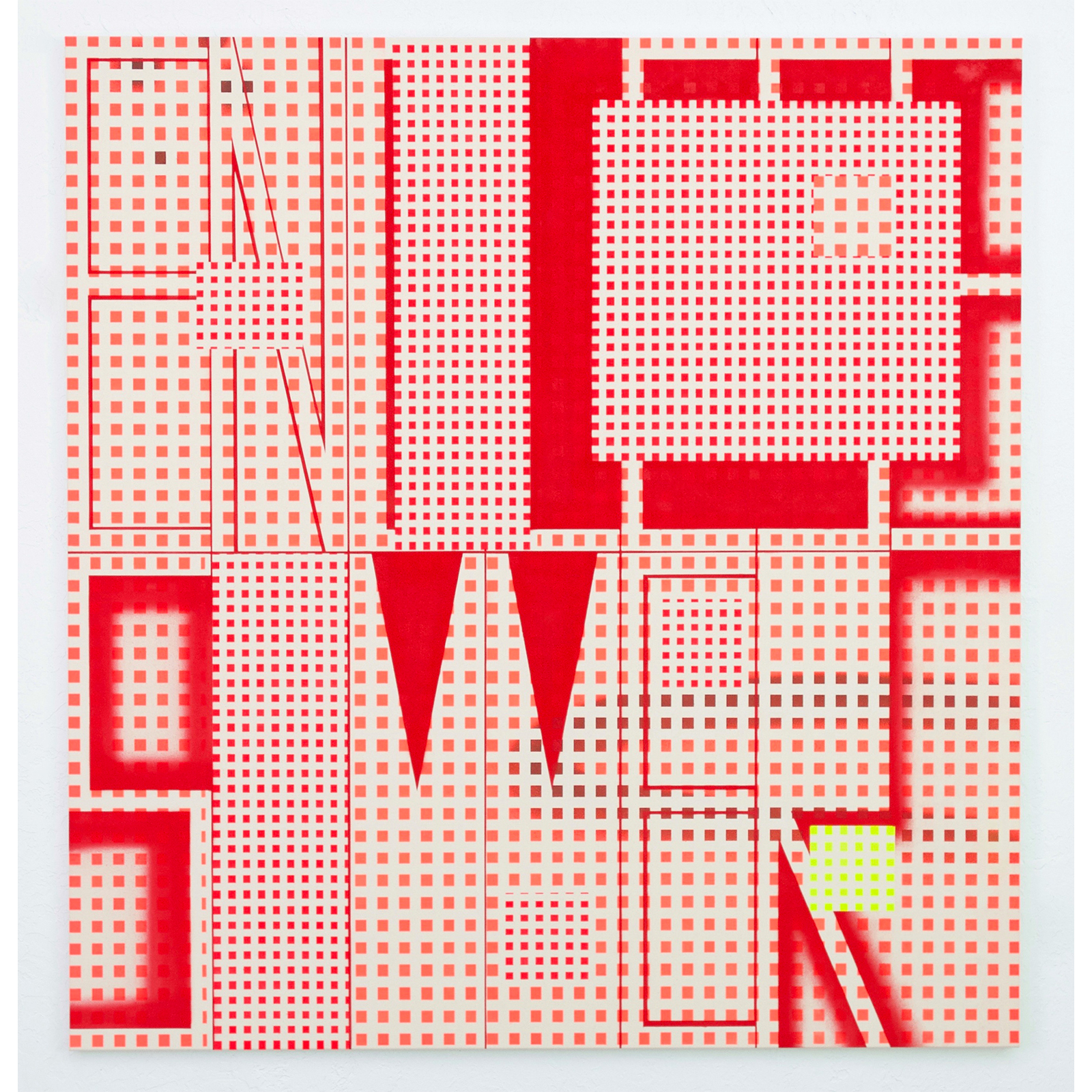 John Phillip Abbott
Red Endless Summer
170.2 x 160 cm. (67 x 63 in.)
Spray paint on raw canvas
2021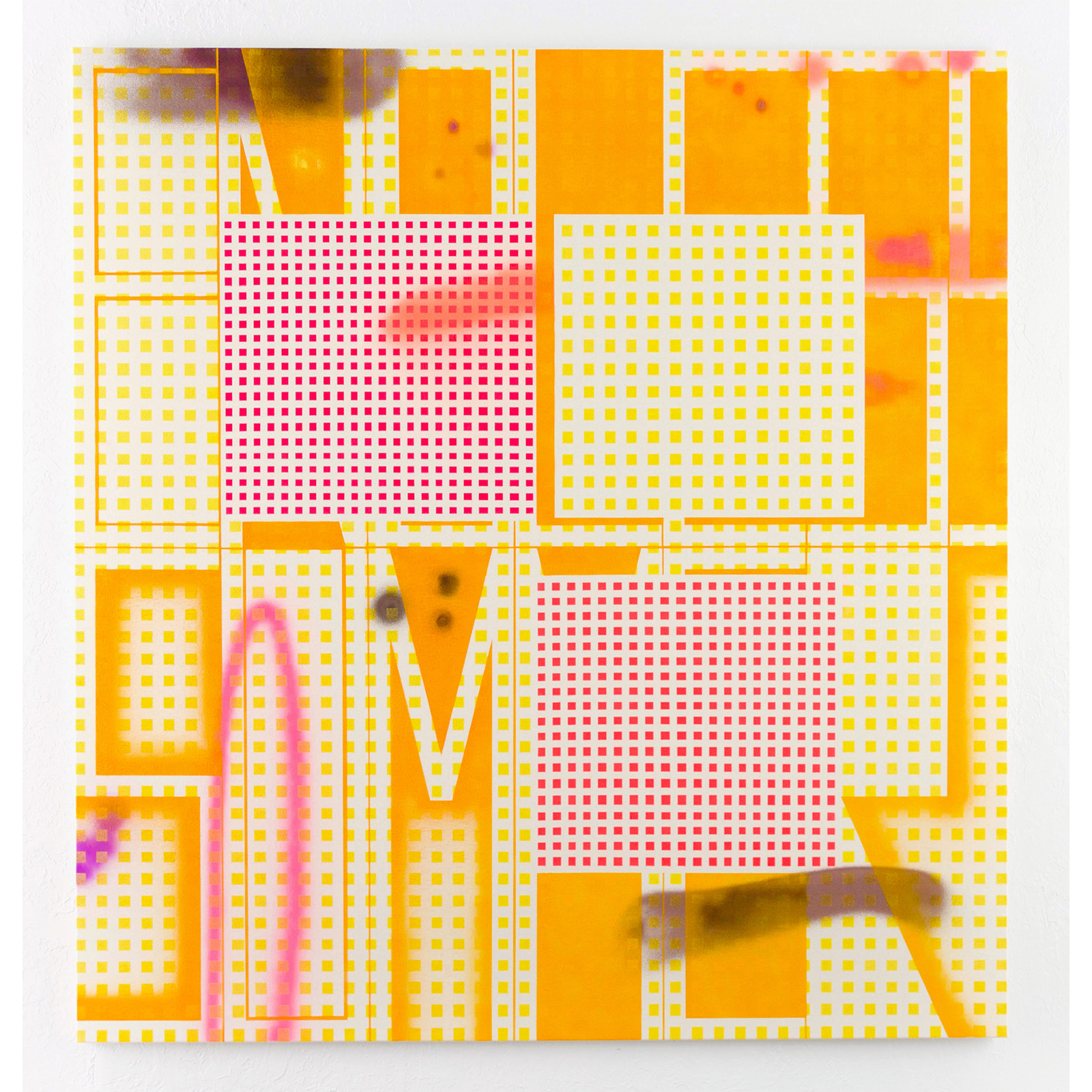 John Phillip Abbott
Yellow Endless Summer
170.2 x 160 cm. (67 x 63 in.)
Spray paint on raw canvas
2021