Shadows are oscillations. Not merely of light, but of existence. A shadow is the two-dimensional assertion of existence stripped of all its identifying characteristics: the same color; the same dimension; the same duration. What differentiates shadows, or at least what should, is their creator – shadows as the ephemeral manifestations of identity.
Deborah Brown grasps these nuances in her Shadow Paintings, foreboding yet foregrounding our shared experiences over the last year. Solitary walks in formerly familiar places, accompanied only by her dog, who can tell but not say. This duality, presence and absence in the same moment, has defined us all during this time. What makes Brown's paintings resonate even more is her willingness to strip individuality from her works in the service of our subjectivity, each long shadow streaming across the canvas a placeholder for us all.
Of course, the dog is our faithful companion, making regular appearances throughout art history. As well as leading the way in Gustave Caillebotte's Le Pont de l'Europe, they appear in works as diverse as those by David Hockney and Andy Warhol, who shared a penchant for dachshunds, as well as in works by Lucien Freud, Frida Kahlo, and more. The dog art pièce de resistance, echoed in Brown's implied motion, may well be Giacomo Bella's 1912 Dynamism of a Dog on a Leash, its futurist legs a staccato blur racing across the canvas.
What makes Brown's work particularly unnerving is perspective—each of us both casts the shadow and is behind the person casting it, the emptiness sprawling out ahead. She then situates us, geolocates us, places us in proximity. Stagg Street. Siegel Street. Maybe it was a loop down Bushwick Ave. Whatever the case, Brown immerses us in site, in place, in space, on a walk across the desolate heart of Williamsburg. Then, she immerses us in its recollection, on canvas, in paint, deep blue and gray and green and purple shadows against a bright red leash.
In a time in which depictions of urban isolation seem to have shifted from painting to photography to sculpture and back—think Edward Hopper to Lee Friedlander, Louise Bourgeois to Mary Cassatt—Brown's works draw us into space and time in the same moment that we move through her depictions of a pandemic-emptied, barren urban landscape. Perhaps absence is optimism, unlimited potential, the shape of the Empire State Building rising across the East River. Who knows? All we can hope is that Trout, and whoever is on the other end of the leash, got home safely.
Deborah Brown is a painter living and working in Brooklyn, New York. She received her B.A., summa cum laude, Phi Beta Kappa, from Yale University, and her M.F.A. from Indiana University. Her works have been exhibited nationally and internationally, with a forthcoming exhibition at the Hall Art Foundation, Schloss Derneburg Museum, Germany, as well as in exhibitions at galleries including Anna Zorina Gallery, New York; Unit London, UK; The Lodge, Los Angeles; Nancy Littlejohn Fine Art, Houston, TX; Lesley Heller Gallery, New York; BravinLee programs, New York; Galleri Christoffer Egelund, Copenhagen, and Angell Gallery, Toronto. Writings on her work have appeared in The New York Times, Art Forum, Art in America, Juxtapoz, Artillery Magazine, Forbes, The Wall Street Journal, Observer, ARTnews, Artnet, Galerie Magazine, Hyperallergic, ART-Das Kuntsmagazin, and more. Brown has been a visiting artist and lecturer at a number of universities including Penn State University, Hunter College, Pace University, Columbia University, Maryland Institute College of Art, Yale University and Art Omi.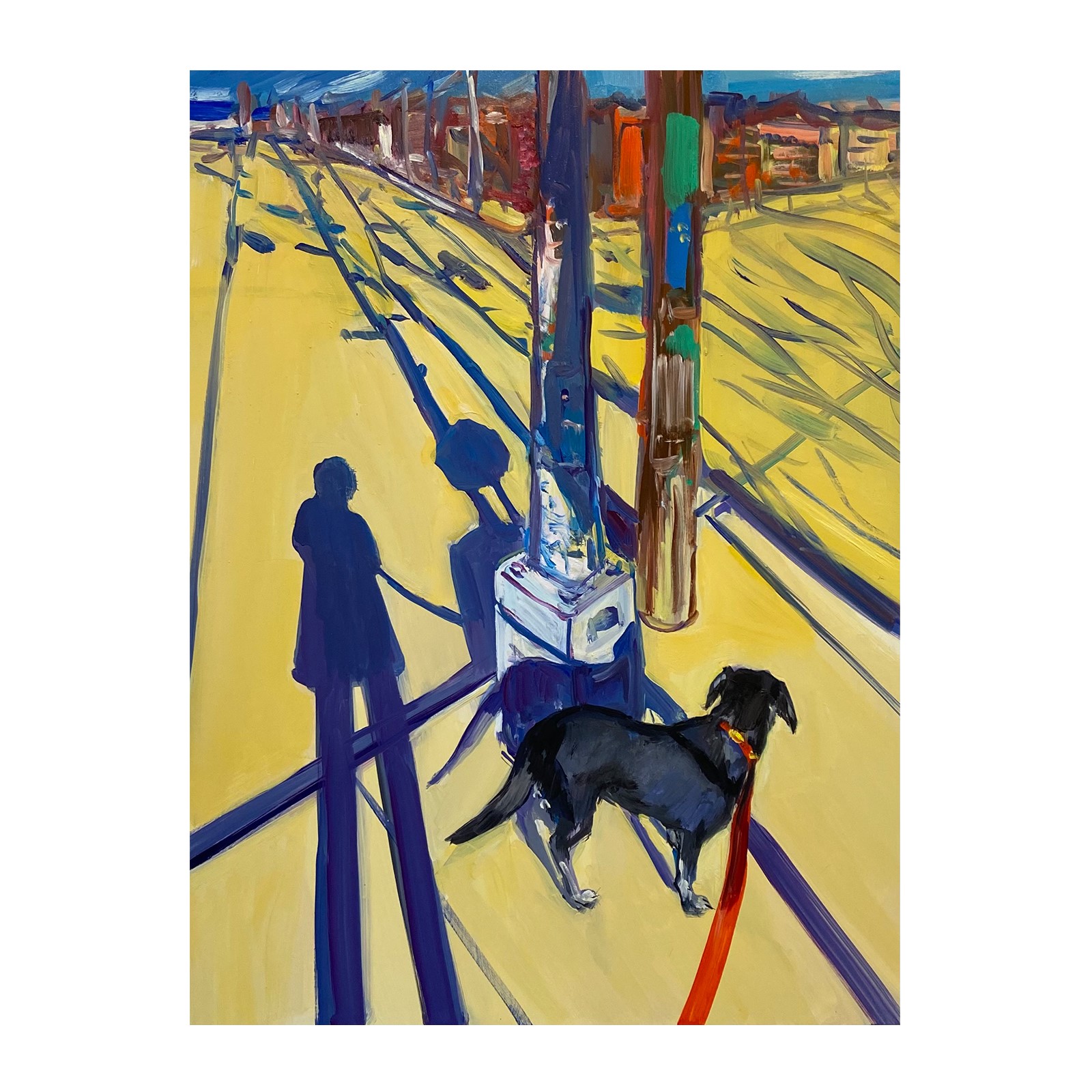 Deborah Brown
Bogart
24 x 18 inches
Oil on masonite
2021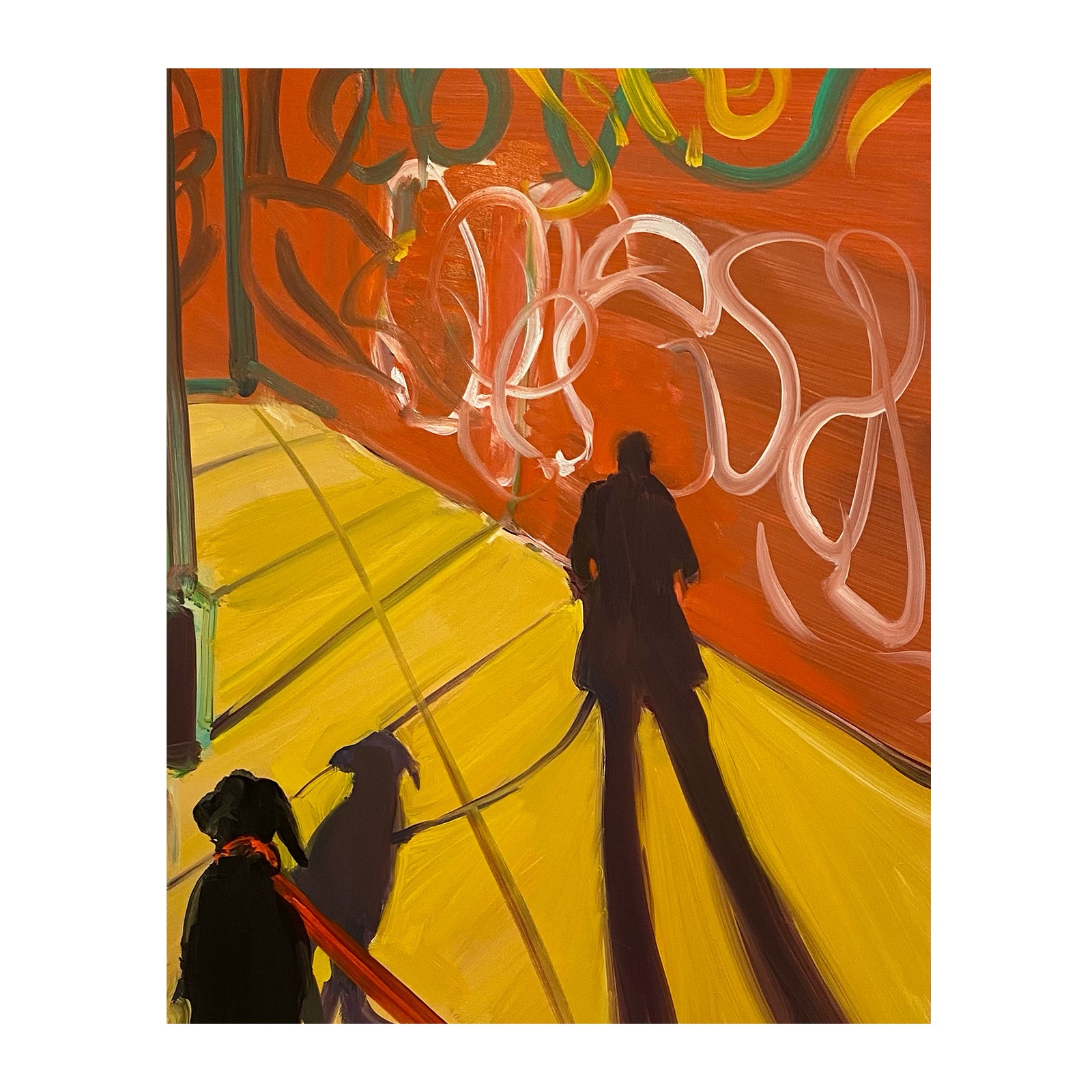 Deborah Brown
Dead End
24 x 18 inches
Oil on masonite
2021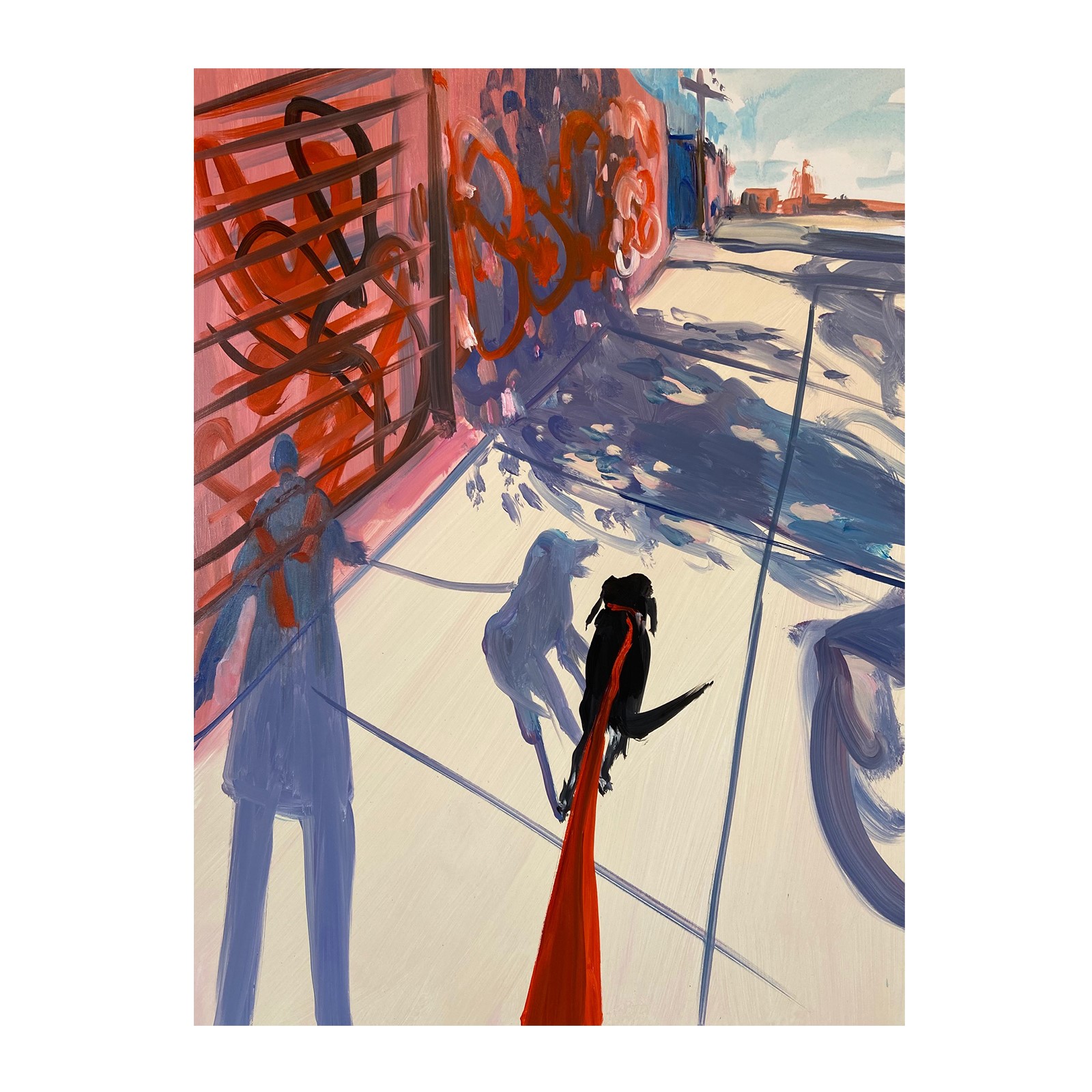 Deborah Brown
Short Leash
24 x 18 inches
Oil on masonite
2021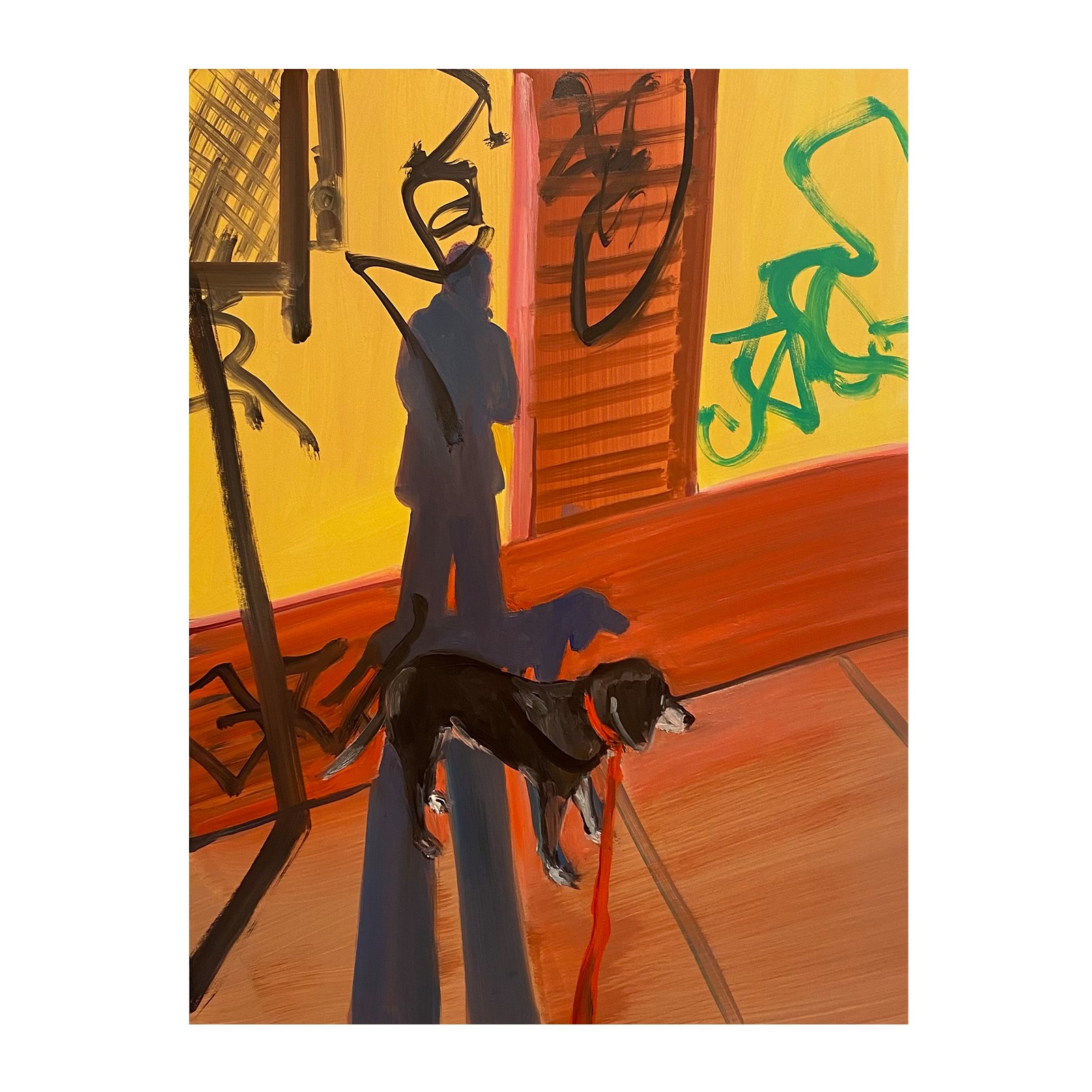 Deborah Brown
Imperium
24 x 18 inches
Oil on masonite
2021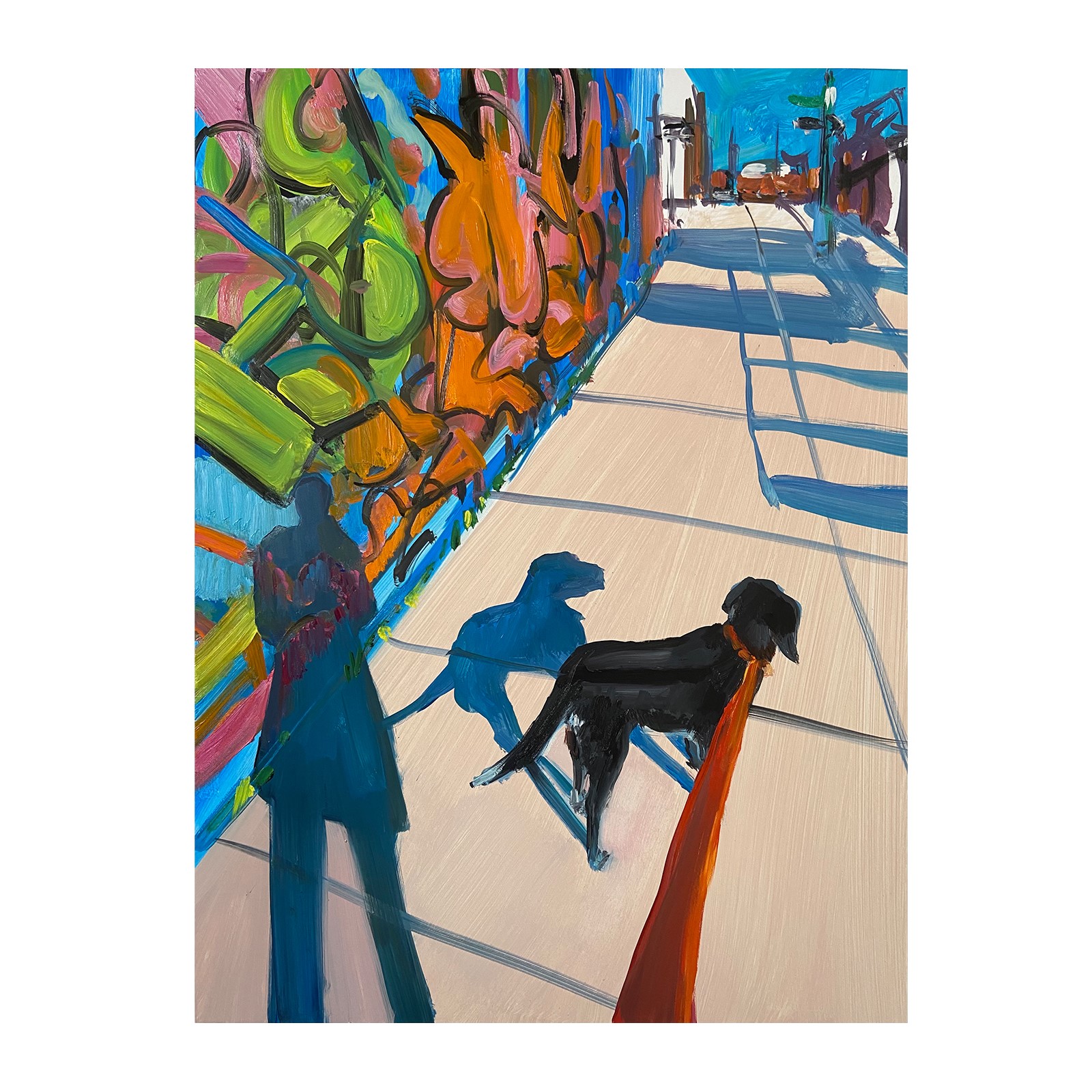 Deborah Brown
Leash
24 x 18 inches
Oil  on masonite
2021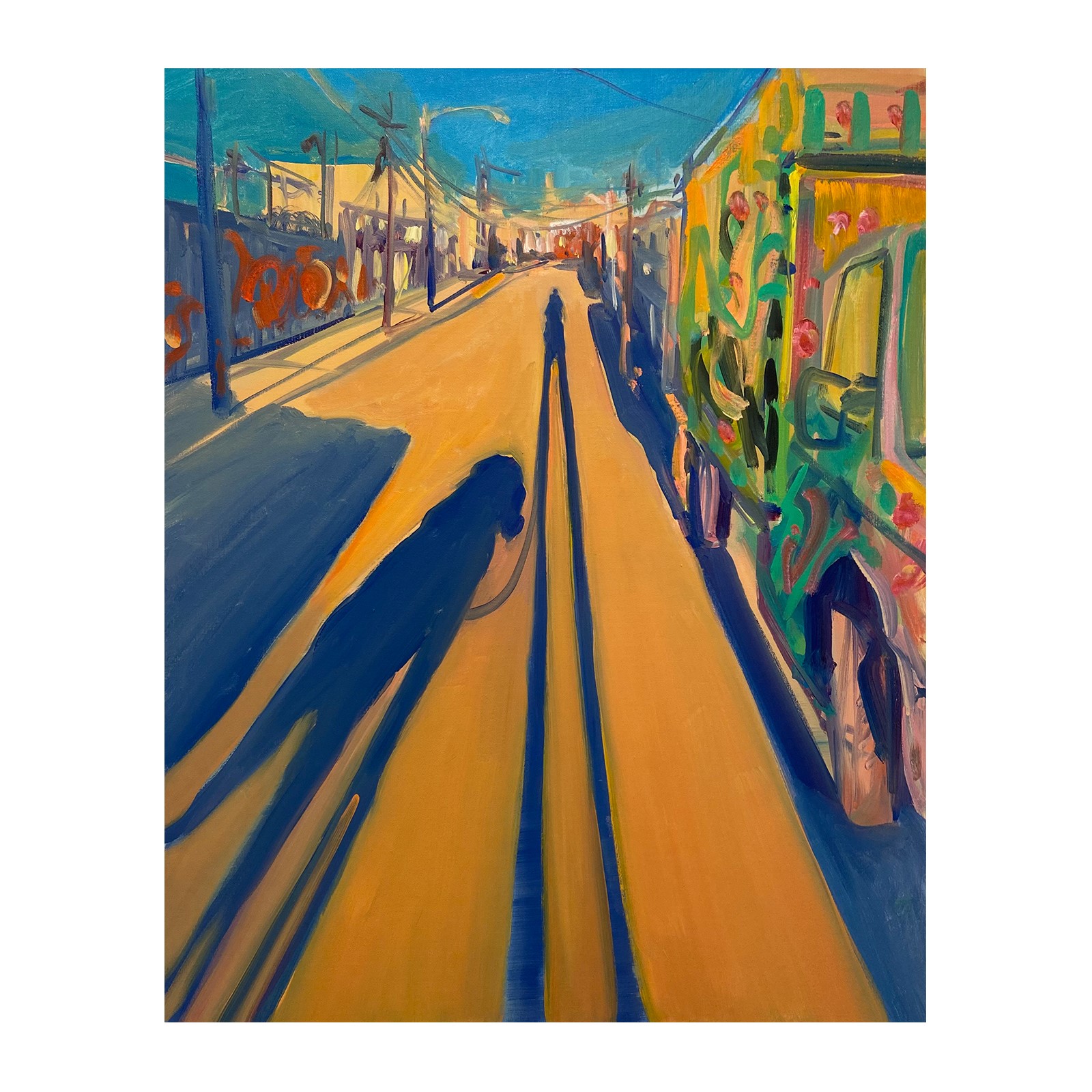 Deborah Brown
Truck
30 x 24 inches
Oil on canvas
2021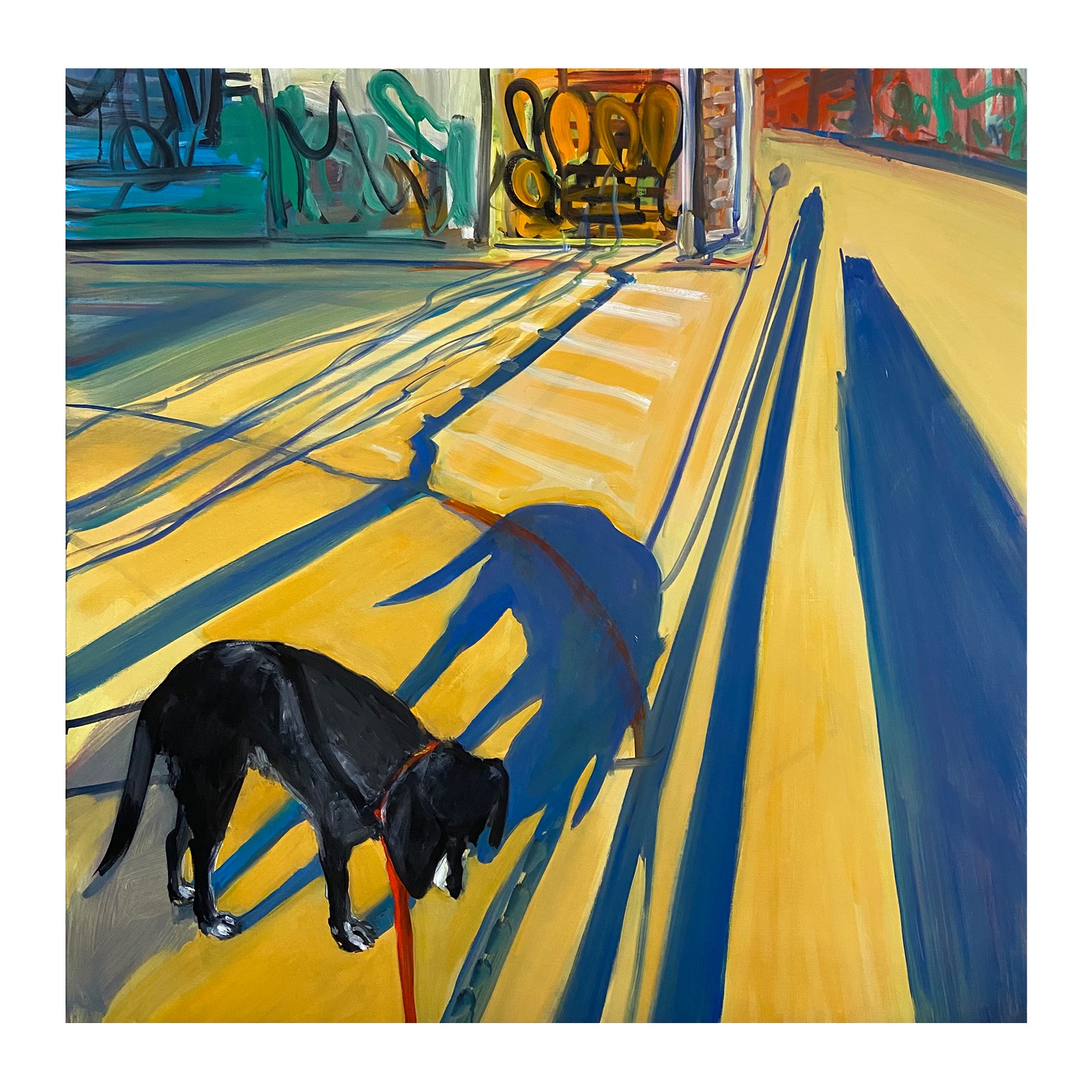 Deborah Brown
Curb
48 x 48 inches
Oil on canvas
2021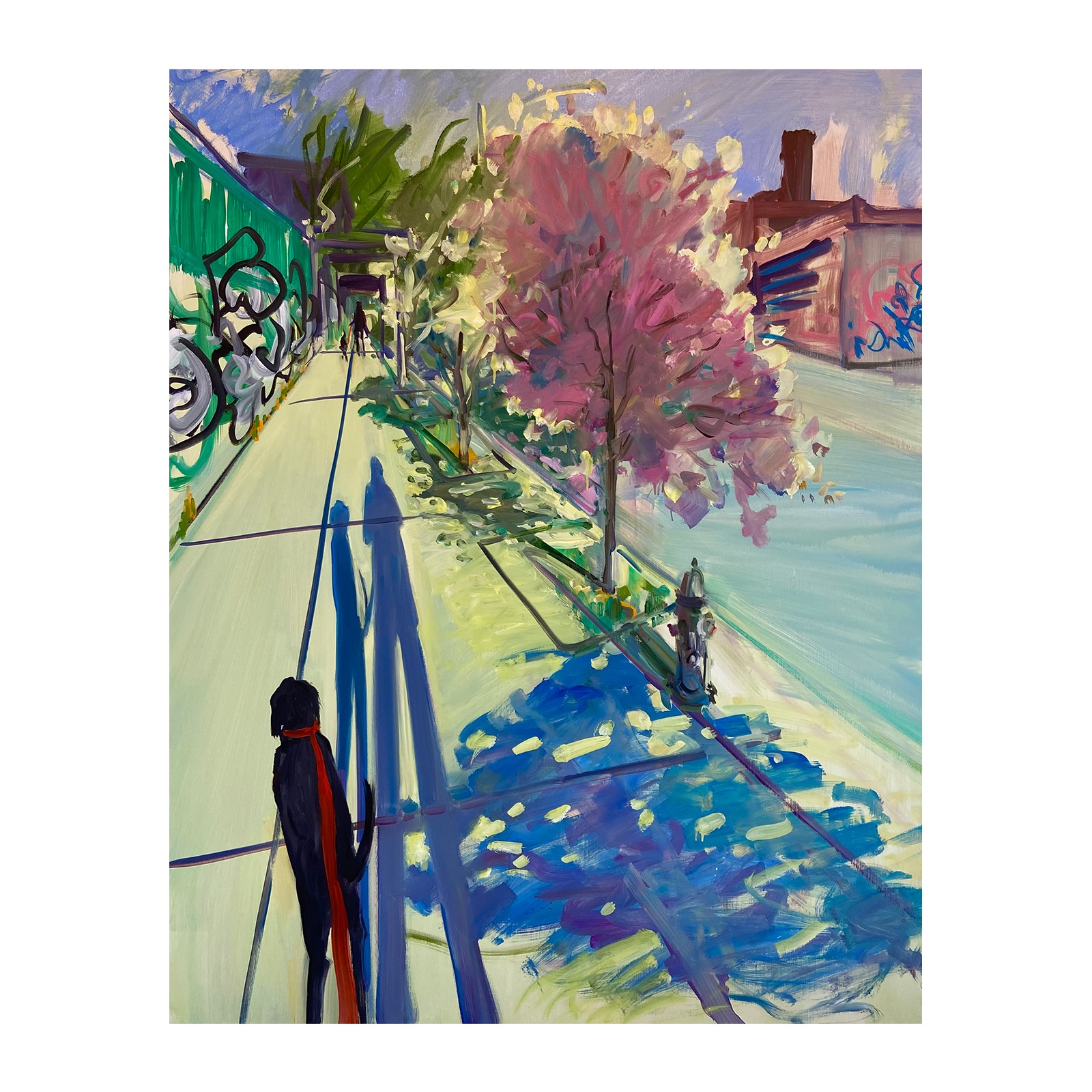 Deborah Brown
Coming and Going
60 x 48 inches
Oil on canvas
2021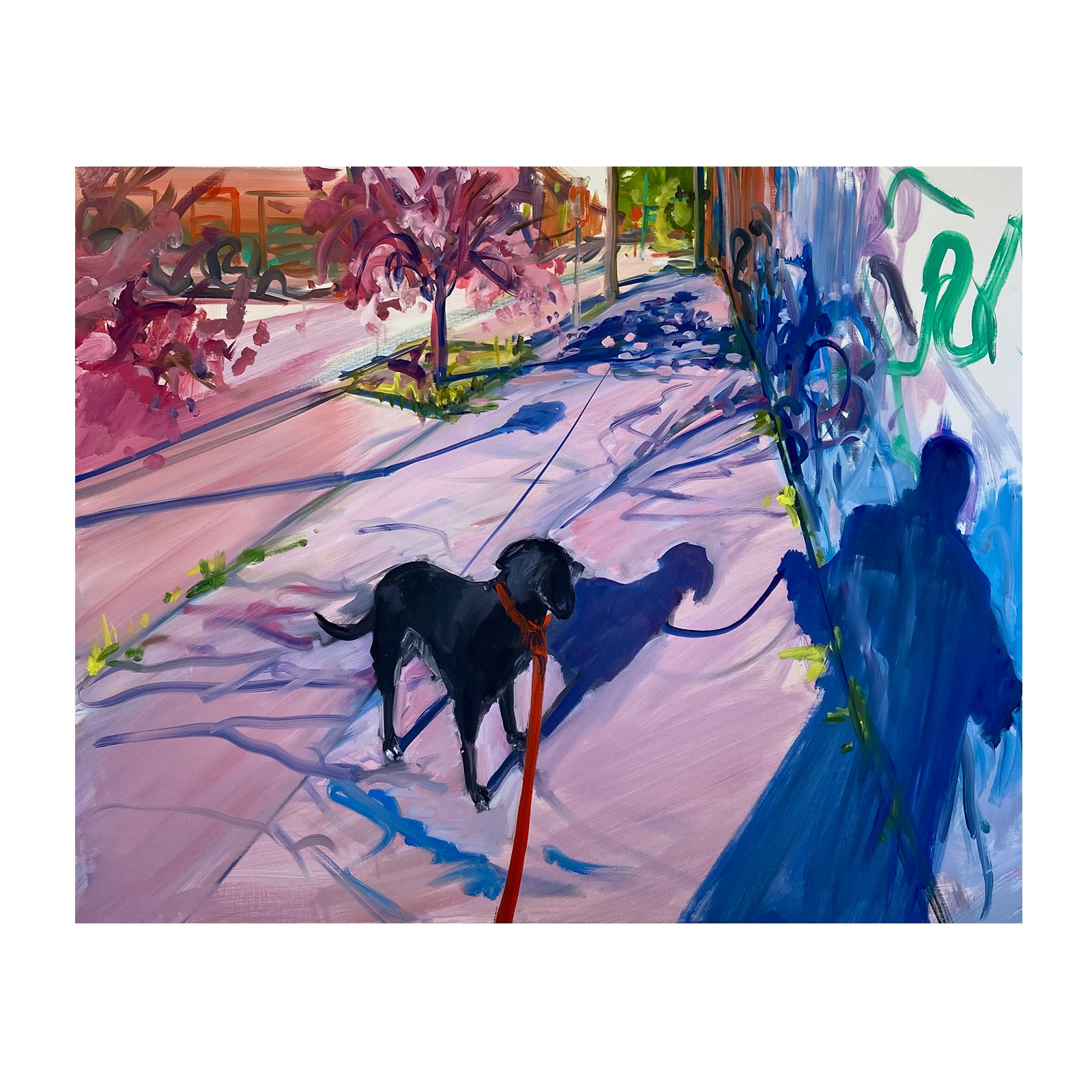 Deborah Brown
Spring on Seigel
48 x 60 inches
Oil on canvas
2021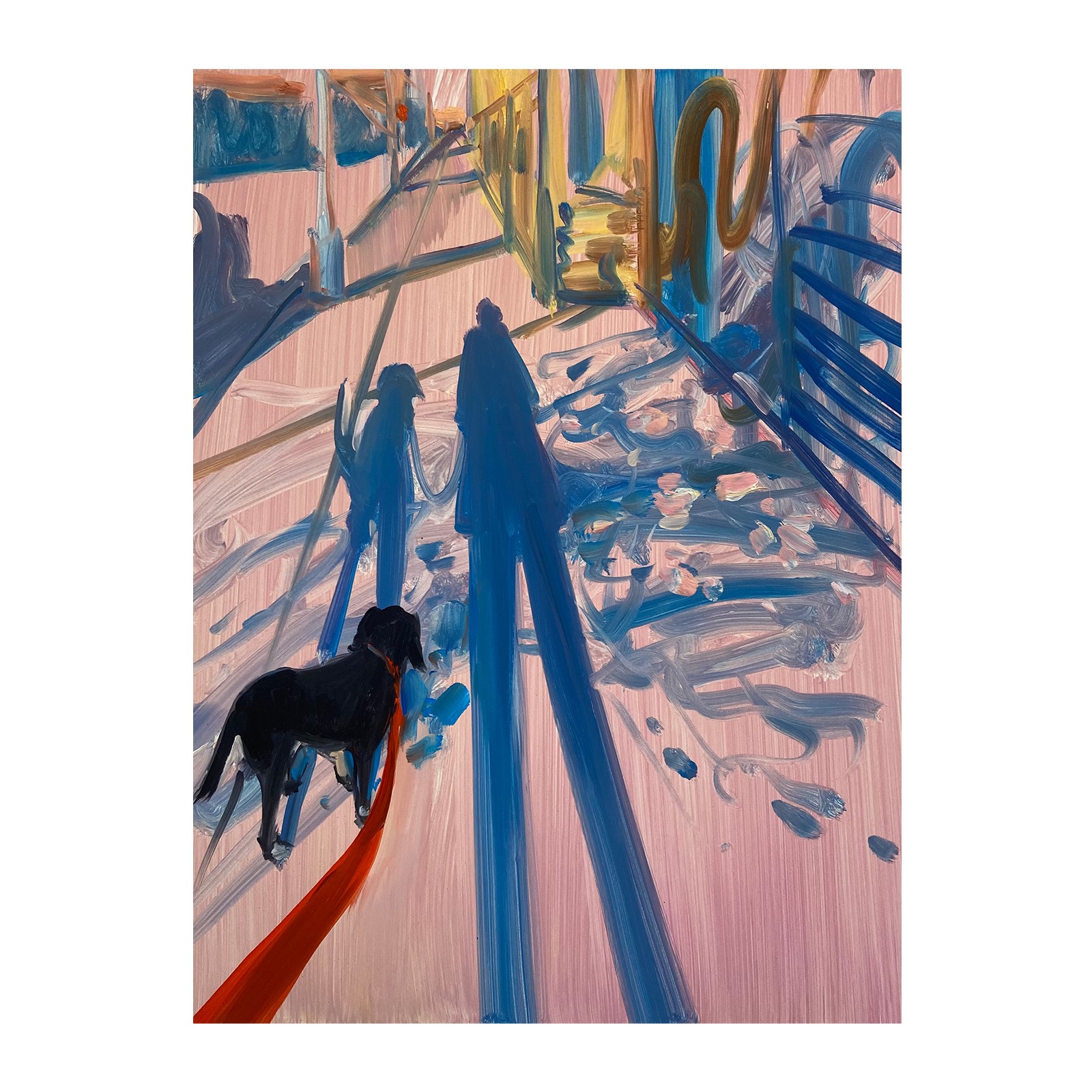 Deborah Brown
Bloom on Stagg
24 x 18 inches
Oil on masonite
2021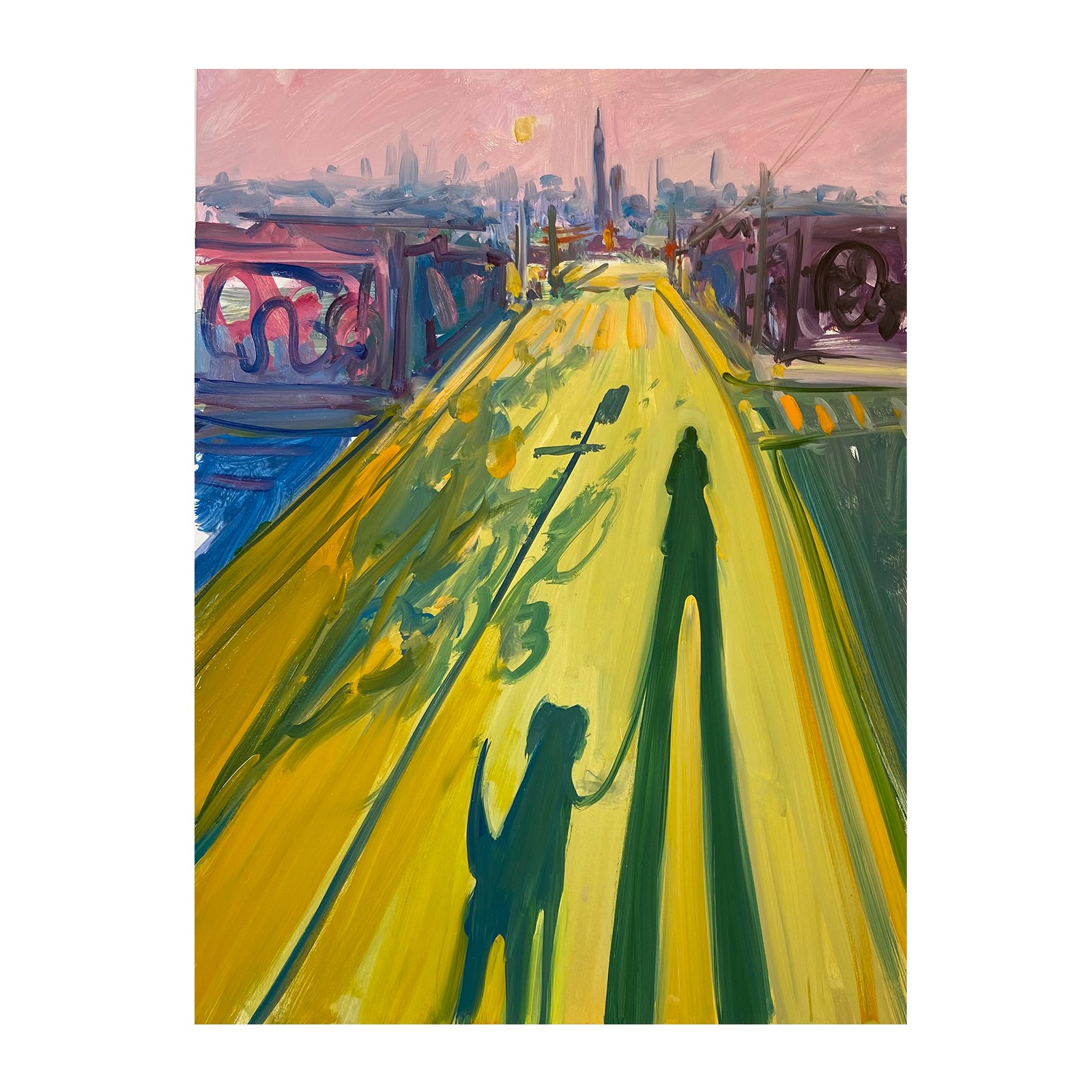 Deborah Brown
Land of Oz
24 x 18 inches
Oil on masonite
2021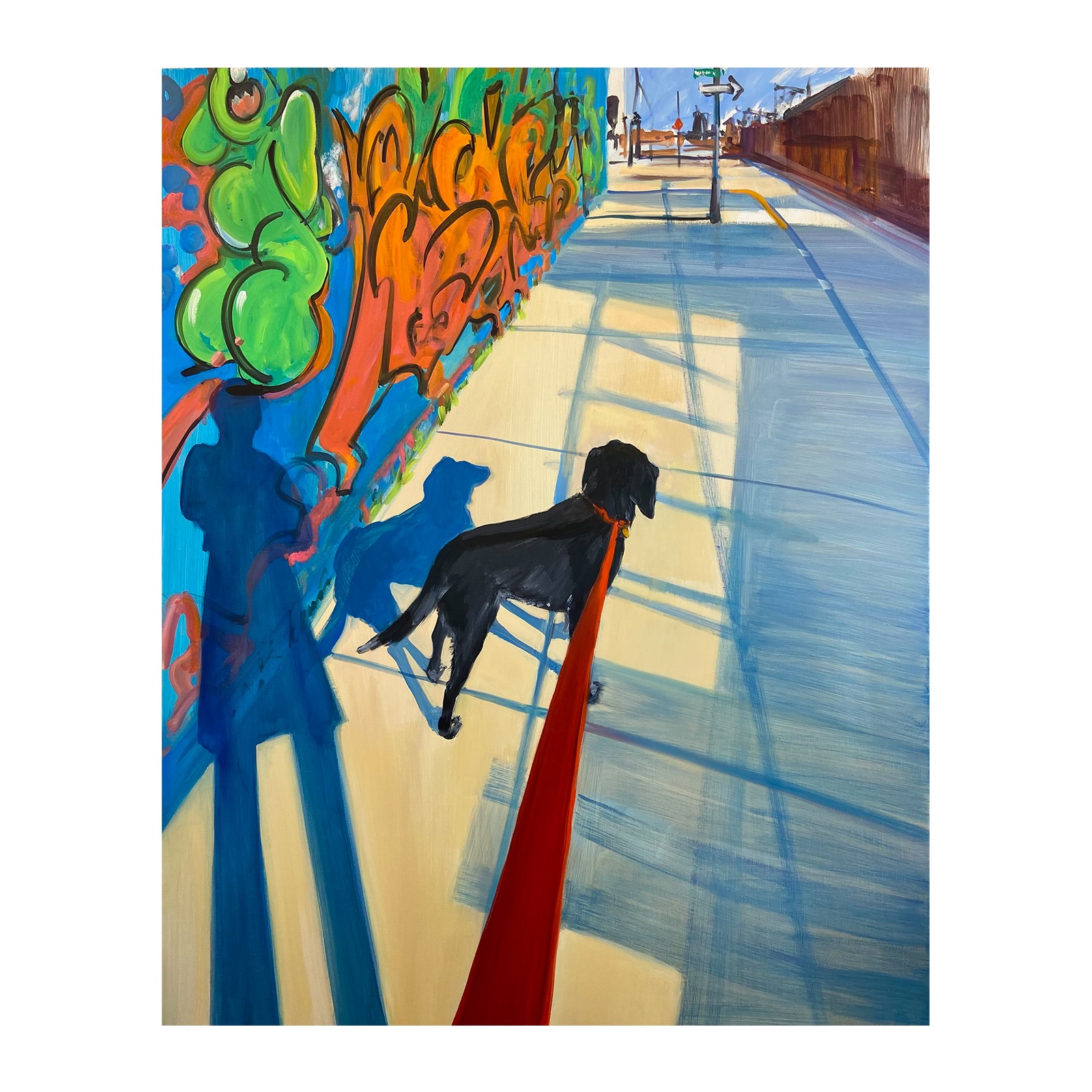 Deborah Brown
Leashed
60 x 48 inches
Oil on canvas
2021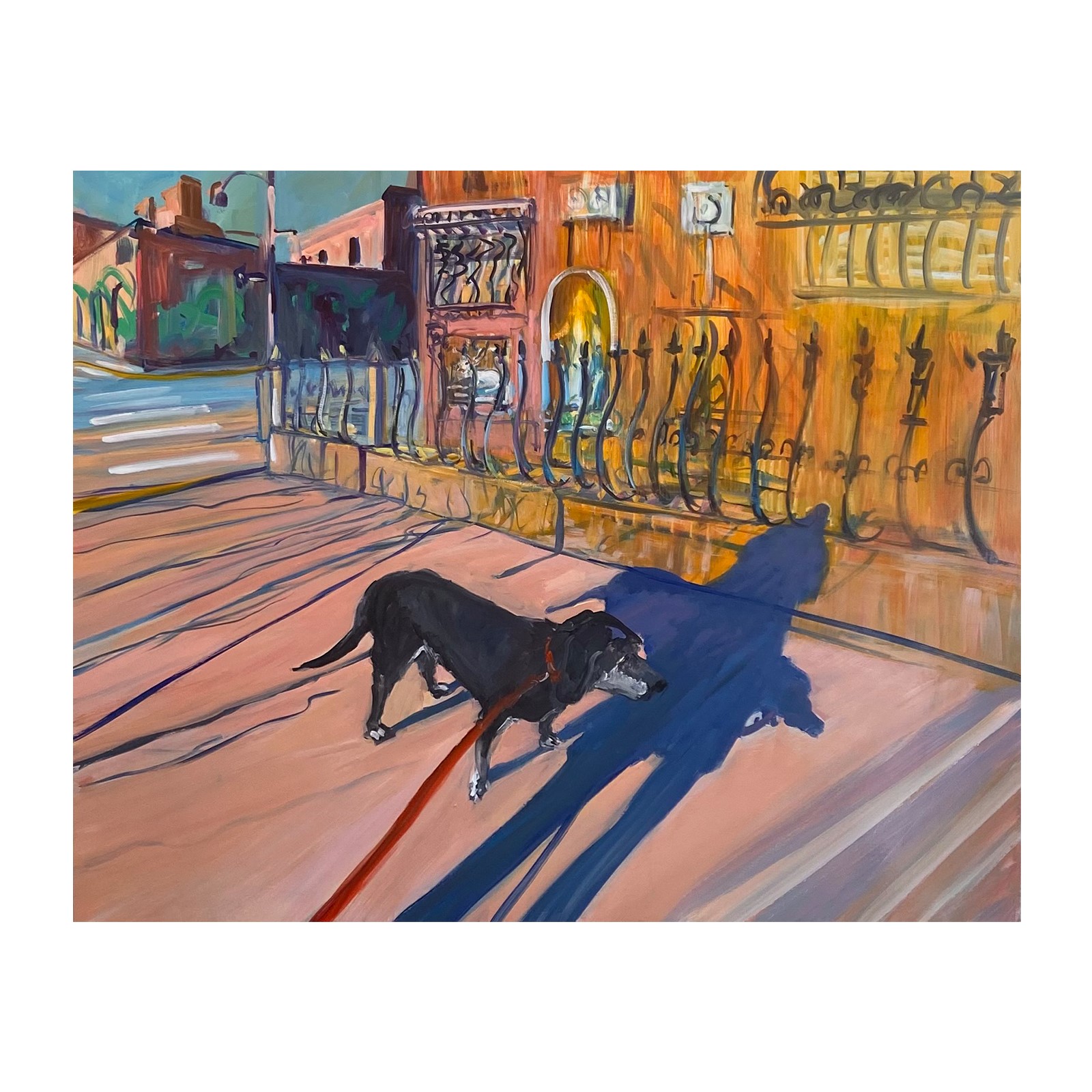 Deborah Brown
Good Friday
48 x 60 inches
Oil on canvas
2021